American Chop Suey
Forbes India
|
May 22, 2020
Though American Big Tech will have deeper strategic investments over the next few years, Chinese money is the fuel for the Indian startup ecosystem. Can Covid-19 roll that back?
September 19, 1994. The day Alibaba Group went public on the New York Stock Exchange—a $21.8 billion IPO was bigger than Facebook's $16 billion in 2012, making it the biggest opening offer in US stock market history—founder Jack Ma made a gushing confession about his American hero Forrest Gump. "Well, I got my story, my dream from America," Ma told CNBC. The hero, the maverick entrepreneur continued, I had is Forrest Gump. The Academy Award-winning classic was released a few months earlier, with Tom Hanks in the lead role. "I really like that guy. Every time I'm frustrated, I watch the movie," Ma professed. "I watched the movie again, telling me that no matter whatever changed, you are you."
April, 2020. Back in India, Peifu Hsieh, a Chinese venture capitalist (VC)-turned-entrepreneur who co-founded fintech startup Karbon Card, based out of Bengaluru and Shanghai last November, had his share of American dream. Peifu worked with American VC fund Kleiner Perkins for a few years before returning to India in 2017.
Ma's American hero is also Peifu's. Rating Forrest Gump as one of his favourite movies, Peifu parrots Gump's famous one-liner: Life is like a box of chocolates. You never know what you're gonna get. The 40-year-old smiles, takes a swig of filter coffee and digs into a dosa. "Dosa is the most value-for-money for breakfast," he effuses on a WhatsApp video call, explaining his venture. Karbon Card issues credit cards to startup founders; the fledgling venture raised $2 million in seed funding from a clutch of angel investors, including Kunal Shah, founder of fintech firm Cred, and Pine Labs CEO Amrish Rau, in March. "India has fundamentally changed over the last few years," he says, commenting on the recent Facebook-Jio deal. "US investors will now find India more appealing."
In April, India unveiled what might turn out to be a box of bitter chocolates for Chinese investors. The new FDI (foreign direct investment) rule makes prior approval of government mandatory for foreign investments from countries that share a border with India. That China is responsible for letting loose the coronavirus has resulted in several countries, India included, seeing justification in attempting to exclude it from global trade dynamics. There's also the ostensible threat of opportunistic takeovers of Indian companies whose valuations might have taken a beating due to Covid-19.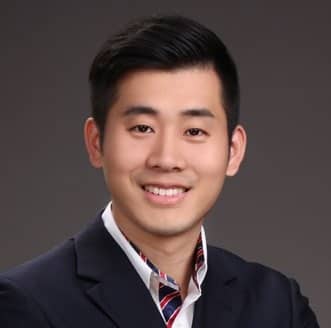 PEIFU HSIEH, CO-FOUNDER, KARBON CARD
"You need to be gritty, determined and have loads of patience to work in India... Chinese investors have all these in their DNA."
The fear is widespread. Europe had already pressed the alarm button after seeing what happened in 2008 when Chinese buyers took advantage of the global financial crisis to take controlling stakes in strategic infrastructure and mining companies. Peifu, though, contends such fear are misplaced. India will continue to be a hunting ground for anybody looking for the next big bet.
The big bet from American Big Tech—Google, Facebook, Microsoft and Amazon—on India comes at a time when a new geopolitical and financial landscape is taking shape in a post-Covid world. "The American big boys can give a tough fight to Chinese heavyweights in India," reckons Vikram Gupta, founder of IvyCap Ventures. The reasons are not too hard to fathom. India is likely to be relatively better placed once the world comes out of the battering of the pandemic. Though the initial big bets from the US and Japanese investors are going to be placed on established companies and startups with proven business models, over the next few years, they will trickle down to deals closed at the level of early startups.
The Big Three Americans and the Big Three Chinese
You can read up to 3 premium stories before you subscribe to Magzter GOLD
Log in, if you are already a subscriber
Get unlimited access to thousands of curated premium stories, newspapers and 5,000+ magazines
READ THE ENTIRE ISSUE
May 22, 2020