A Walk In The Cloud
Forbes India|June 19, 2020
IBM is becoming more of a cloud and cognitive enterprise by moving towards as-a-service software and related service
To help governments across the world get credible information on Covid-19 and answer people's queries related to the coronavirus, IBM in April launched its 'Watson Assistant for Citizens'. It sits on the company's public cloud and brings together multiple technologies, including natural language processing and artificial intelligence (AI) search capabilities, to understand and respond to questions about Covid-19.
"The coronavirus pandemic has altered nearly every aspect of our personal and professional lives. IBM developed the Watson Assistant for Citizens to provide an AI-powered virtual agent that helps governments deliver accurate information to citizens, without overwhelming contact centres where human agents are needed to help those who need them," says Gargi Dasgupta, director of IBM Research India and CTO of IBM India, South Asia. "To introduce this offering in India, IBM Research trained Watson Assistant to answer queries in English and Hindi."
Watson Assistant for Citizens taps available data from external sources, including the Ministry of Health and Family Welfare and other government sources, for prevention and treatment-related guidance, citizen welfare schemes in India, as well as global resources such as the World Health Organization and US Centers for Disease Control and Prevention. IBM is delivering this service across the US as well as engaging with organisations in countries such as the Czech Republic, Finland, Greece, Italy, Poland, and Spain, among others.
It's an indication of how the company is changing. "Over the last few years, the IBM business model has evolved. It has shifted to being more of a cloud and cognitive enterprise," says Sandip Patel, managing director of IBM India and South Asia. "What used to be a hardware-software mix of services is today starting to become a cloud, software, and services enterprise. The organisation is moving towards as-a-service software and related services."
IBM Watson is the company's suite of enterprise-ready AI services, applications, and tools. The company is also focusing on building industry-specific solutions and platforms. Among this is a public cloud—compliant with the regulations of the banking industry in the US—where IBM has collaborated with Bank of America.
It is also working with clients in co-creation mode for platform development. The Armonk, a New York-based company, is co-investing in platforms that it is building with clients and even selectively partnering with competitors. For example, some cloud technologies it has developed have been with companies such as Wipro and Infosys.
In the insurance sector, IBM and Italian insurer Groupama collaborated to build an internet of things (IoT)based platform for insurers. With Metlife, it has built a digital platform that sits as a virtual system on the IBM cloud, which is operated by IBM for Metlife on a pay-as-you-go model. The platform will eventually be offered to other insurers as well.
"The Watson Assistant was developed and launched out of India," says Patel. "Think of IBM India as a microcosm of IBM Corp." It has all the brands and areas of focus that IBM has worldwide, including its research and systems labs.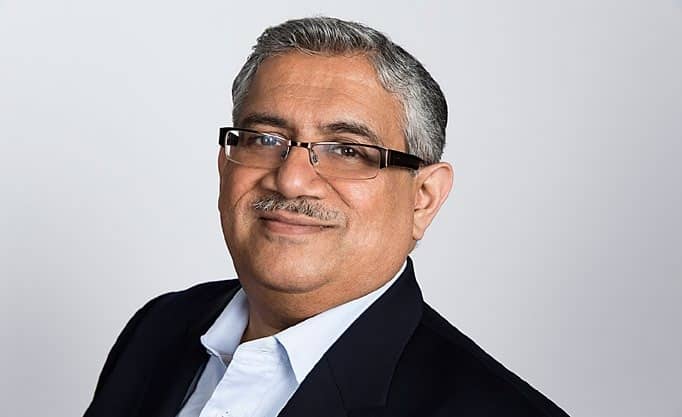 THREE PILLARS
You can read up to 3 premium stories before you subscribe to Magzter GOLD
Log in, if you are already a subscriber
Get unlimited access to thousands of curated premium stories and 5,000+ magazines
READ THE ENTIRE ISSUE
June 19, 2020