The New Tycoons Ready For The Next Normal
Forbes Africa
|
October - November 2020
The change-makers in Nigeria's new digital economy are turning today's challenges into tomorrow's opportunities. They are the tenacious new wealth creators in a country that celebrates its 60th anniversary in October.
There is a widely-held belief that Africa can escape its poverty by skipping enormous stages of development through the use of technology. Those who are proponents of this belief continue to put their faith in technology's ability to help Africa leapfrog and escape years of exploitation the continent has suffered through colonialism. One country at the forefront of this movement is Nigeria, Africa's largest economy, with over 200 million inhabitants.
According to a 2019 report by the Center for Global Development, Nigeria overtook South Africa as the leading investment destination with 55 active technology hubs accounting for a total of $94.9 million in funds raised in contrast to the $60 million raised and 59 active startups in South Africa.
Furthermore, the country is considered Africa's biggest technology market and accounts for 24% of internet users in Africa with 126 million people online in December 2019, as per figures from Internet World Stats, 2020.
The Nigerian Communications Commission estimated the country had the largest number of telecommunications subscribers with a tele-density figure of almost 96.76% last year. Matt Warman, the United Kingdom's Digital Minister, in a report published by the UK's Department of Digital Culture, Media and Sport, estimated that Nigeria's tech sector is projected to create some three million jobs and generate £67.4 billion ($80 billion) for the economy by 2021.
The boom in technology has created riches at traditionally unprecedented rates all over the world, turning recent university graduates into young billionaires. A new generation of business leaders who are charting a new path for the next generation are emerging and being hailed 'the new tycoons', hungry to take a slice of billion-dollar empires with their innovations.
The new tycoons of Nigeria are much younger and work in a collaborative economy to disrupt existing systems than their older peers and have a focus on generating wealth along the way.
The Covid-19 pandemic has made everyone realize how important technology is and its impact has never been more important than it is today. These new young multi-millionaires have most often moved back to Nigeria to set up companies that have spurred on the Nigerian tech sector. Whether it's in the fields of energy, agriculture, banking, transportation, logistics, health or fintech, Nigeria's new tycoons are moving away from conventional old money to a new digital economy to build future wealth.
The subsequent growth of these entrepreneurs has also attracted many big tech companies and investors as well as international attention and funding. According to the African Private Equity and Venture Capital Association, North America-headquartered investors accounted for 42% of all African venture capital deals in the last five years with only 20% of venture cash coming from Africa-based investors, forcing the continent's entrepreneurs to seek support from the West.
Whether it is Jumia with its subsequent listing on the New York Stock Exchange or Andela, with its $100 million Series D fundraising round, which has trained hundreds of software developers and engineers for companies around the world, or Kobo360, a leading tech startup for the logistics industry raising over $30 million in private equity from Silicon Valley, these tycoons are all vying to secure their market positions through disruptive technology.
The new tycoons are however driven by much more than capitalism. There is a keen sense of responsibility towards their country that moves beyond monetary gain and rather towards creating real impact.
They are finding creative solutions that fill gaps left by the state, from edutech solutions to buttress the weak public education system and making learning more accessible and effective, to providing financial freedom through innovative fintech solutions that ultimately engage large segments of the population previously outside the banking system and that cannot access traditional financial services.
Take, for example, the innovative digital blood bank startup, LifeBank Nigeria, which has transported over 10,000 units of blood for frontline health facilities across the country and attracted $200,000 in funding in 2018. Founded by Temie Giwa-Tubosun, the organization aims to curb major challenges for the healthcare system in Nigeria through its shortfall in supply for blood, which is needed for transfusions during surgeries and related procedures. The social enterprise is focused on developing a better way of delivering blood to hospitals in Lagos.
"We use World Health Organization-approved equipment and so far, we saved over 5,000 lives. Our biggest achievement is how we have linked hospitals with blood banks and now are even supplying ventilators to help deal with Covid-19," says Giwa-Tubosun.
Another area where tech tycoons are becoming more and more disruptive is in the agricultural sector.
According to the newly re-elected president of the African Development Bank (AfDB), Akinwumi Adesina, the African continent is spending about $35 billion on food imports alone resulting in a significant loss of jobs. By 2030, the size of the food and agriculture business in Africa will be worth a whopping $1 trillion.
"Nobody drinks oil, but everybody eats food. So those that want to be millionaires and billionaires of Africa are going to come out of that sector. In agriculture, I believe that Africa can industrialize," says Adesina.
According to World Bank data for 2019, Nigeria's agriculture sector still employs over 35% of the Nigerian labor force.
This demand has led to a number of tech firms who have begun to supply the agricultural sector.
"The agricultural sector mostly comprises small-scale farmers who do not have a lot of access to capital or technology to scale their business. By providing market linkages, training, and financial services, tech firms help to improve food security and create more employment opportunities for the sector," says Bismarck Rewane, a leading economist in Nigeria.
Despite government and private sector investments in building tech infrastructure, Nigeria's emerging tech tycoons also face other challenges within the chaotic business environment such as reliable access to electricity and access to finance.
However, as is customary with the never-say-die attitude of Nigeria, these challenges are not only providing its new wealth creators with an opportunity to turn lemons into lemonade, but also to contribute to the long-term growth and economic stability of their beloved country.
On the following pages, we profile some of Nigeria's most influential young innovators who are leading change and are part of a growing tribe of visionaries scripting their own version of the Nigerian growth story.
The Problem-Solver
FARA ASHIRU JITUBOH
Co-Founder and CEO/CTO, Okra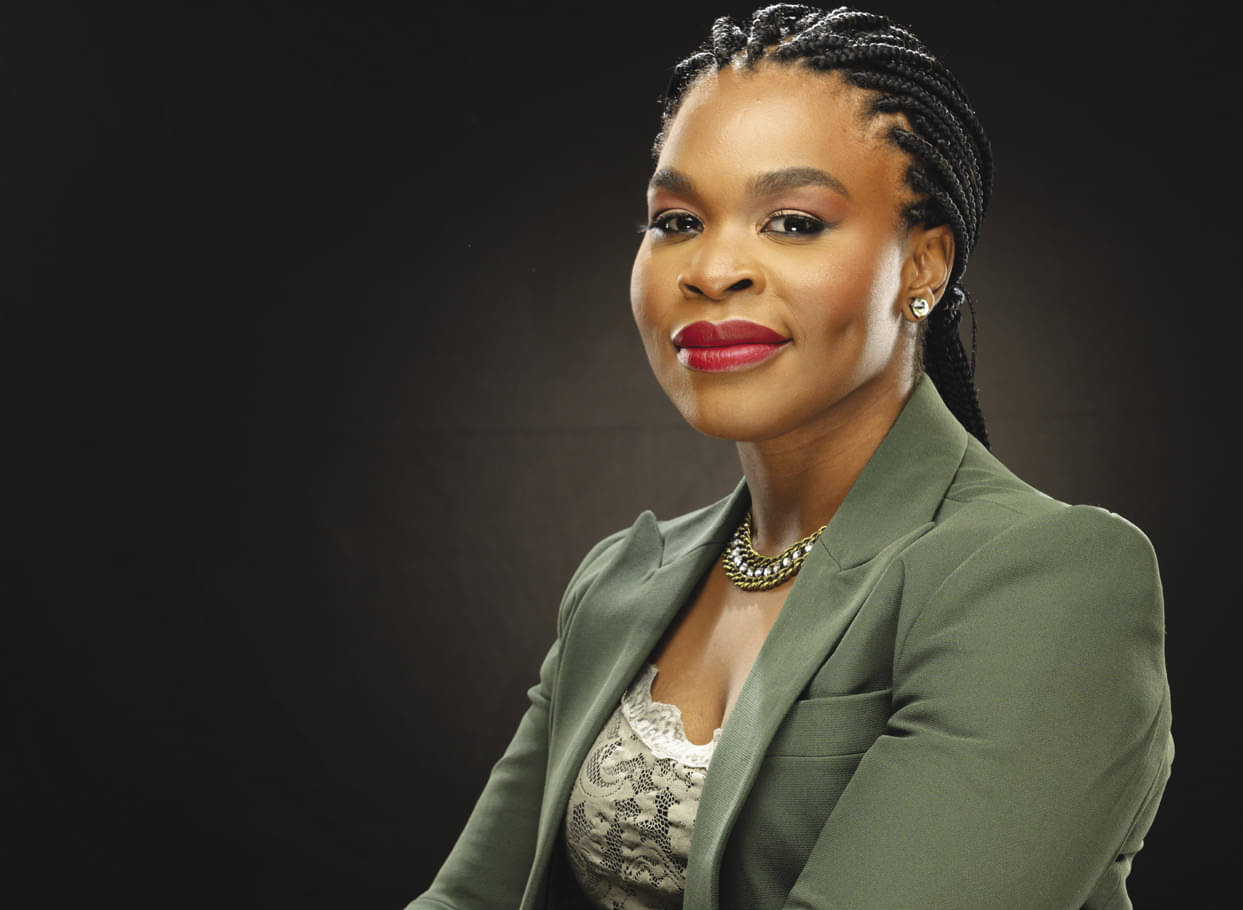 IN 2016, A PIONEERING RESEARCH CALLED ProjectDiane carried out by digitalundivided, an Atlanta-based accelerator for high-potential women entrepreneurs of color, found that only 11 black women had ever raised more than $1 million in venture capital (VC). And only 0.2% of that funding went to startups founded by black women. Two years later, that number stood at a paltry 34 and over the past decade, the report concluded that, of all VC funding, black women raised just .0006%. It is clear that women of color are waging an uphill battle to address this disparity.
And this is why when Fara Ashiru Jituboh raised $1 million in a pre-seed round for Okra in just six months, which was also oversubscribed during a global pandemic, it caught the attention of the African tech world.
Okra is a Nigerian-based application programming interface (API) connector which allows the secure exchange of real-time financial information between customers and banks. But this is not Jituboh's first time at the rodeo. Growing up between Nigeria, Saudi Arabia and the United States, she launched her first business by the time she was eight years old.
"My dad was one of the very first people with a computer and internet in Saudi Arabia because he had to send emails. So, I spent a lot of my early days on the computer just trying to figure out how a computer worked. I was about six at the time. I knew I loved computers and I felt it opened you up to the world. I had my dad take me down to register the business and I was doing door-to-door sales," says Jituboh.
Very soon, she started recruiting other kids to be part of her door-to-door sales business before setting up a website for playing games that attracted about a 1,000 kids a day. That was when Jituboh knew she wanted a career in technology. That and the fact that the world of computers provided an escape for her from bullies.
You can read up to 3 premium stories before you subscribe to Magzter GOLD
Log in, if you are already a subscriber
Get unlimited access to thousands of curated premium stories, newspapers and 5,000+ magazines
READ THE ENTIRE ISSUE
October - November 2020