Powering Through The Pandemic
Forbes Africa
|
October - November 2020
We're offering this story for free to read so that you can stay updated on the COVID-19 outbreak
Covid-19 has proved to be a game-changer for East African businesses. Among the hardest hit is the region's alternative energy sector. Responsible for providing many remote communities with off-grid energy services, sector businesses started the year on a high. FORBES AFRICA examines how they are responding, and coping, in the current crisis.
Over the last decade, East Africa's off-grid energy companies have been the unsung heroes of the region's wider energy industry. According to GOGLA, the global association for the off-grid solar energy industry, these businesses have collectively provided at least 470 million people across the region and beyond, many of them in remote communities and cut off from the national grid, with alternative energy access.
The industry, working to reduce energy poverty across East Africa, was arguably on a high at the start of 2020 but the onset of Covid-19, and the reactionary public policies that followed, have worked to reverse a lot of growth that the sector was previously experiencing.
Looking at the off-grid solar sector, GOGLA's East Africa representative, Patrick Tonui, says that while the impact of the pandemic has been grave for the industry, Covid-19 remains a universal shock for the region and sector businesses have had to react with that in mind.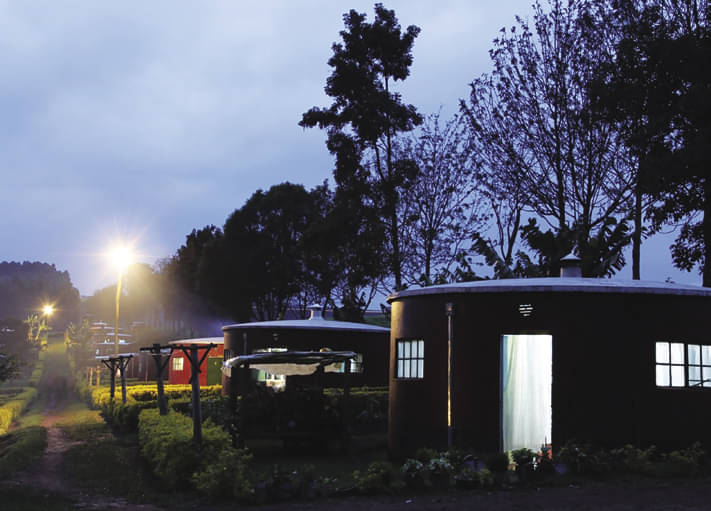 "Coming into the beginning of this year, this industry was really on a solid growth path and the outlook was looking good. [In] January, we began to hear about Covid-19 and what was happening [especially after] China shut down for the month. We [anticipated that] there were going to be impacts on the supply chain and on the manufacturers who were producing these products. As we went into March, when Covid-19 reached Africa, and we saw various government responses to it, one thing that was abundantly clear was that we [were] going through a global health crisis and it wasn't necessarily about us [as an industry]," he says.
Ensuing public health measures to contain the virus including lockdowns, curfews, and travel bans hampered the industry, severely impacting trading for many of these businesses. In fact, according to a survey by EnDev, an international energy access partnership working in a number of developing countries, East Africa's off-grid energy firms were among the hardest hit, globally, with 35% of these businesses going into hibernation as a direct result of the pandemic.
To an extent, says Tonui, this couldn't be helped.
"We asked ourselves [as GOGLA], we asked our partners, and our members if it would have been responsible for us, as an industry, to go to [our] governments and say 'you are hurting my business by shutting my stores down or by shutting the ability of customers to come to us'. This is a global health crisis and [right now], it's a question of how we [as an industry] are going to protect our communities and our workforce."
While the direct impact of Covid-19 policies have played a major role in declining sales for sector businesses, investment in the industry has also been strained in the fallout.
This is already apparent on the ground.
A number of relief funds have been set up to help East African off-grid energy businesses through this crisis including the Energy Access Relief Fund pioneered by Acumen, the multinational not-for-profit impact investment fund, which provides bridge loans as an avenue for emergency funding to eligible businesses.
You can read up to 3 premium stories before you subscribe to Magzter GOLD
Log in, if you are already a subscriber
Get unlimited access to thousands of curated premium stories, newspapers and 5,000+ magazines
READ THE ENTIRE ISSUE
October - November 2020