Covid-19: Africa's Gender Pandemic
Forbes Africa
|
August - September 2020
We're offering this story for free to read so that you can stay updated on the COVID-19 outbreak
From New Zealand's Prime Minister, Jacinda Ardern, to German Chancellor, Angela Merkel, Covid-19 has been shining a light on women and paving the way for new thinking in global leadership. But, in Africa, has it been so? A look through the gender lens of the pandemic.
In March, shortly after Liberia confirmed its first case of Covid-19, Cornelia Kruah-Togba got to work. The 30-year-old women's rights advocate was alarmed by the devastation the Ebola outbreak wreaked in her hometown, Monrovia, back in 2014. This time around, she was determined not to leave anything to chance.
"During Ebola, [public] doubt led to a lot of people dying so we had to make sure that our people were getting involved in this fight early on. We set up a coronavirus 'taskforce', identifying major intersections where most people gathered and set up hand-washing stations, in addition to executing a counter conspiracy campaign. There has been a lot to do to help people realize that this is a genuine threat and that they should act accordingly."
Kruah-Togba's fast action and considered strategy have had an impact. New cases in the Liberian capital have been on a downward trend since July. Her initiative, even at community-level, is no different from those celebrated in Taiwan, Germany and South Korea. In each of these countries, women leaders have been credited with containing and even, in the case of Jacinda Ardern's Premiership in New Zealand, completely eradicating Covid-19.
While we have to be careful not to generalize that these outcomes have purely been a result of having women at the helm, they remain legacies of their leadership.
In stark contrast, similar examples have been slow to emerge in Africa. Many, like Kruah-Togba, are working in localized contexts, far from the glare of mainstream media.
But what about women in public view? Why are they missing in our stories of the pandemic?
Women are on a number of the continent's policy-making tables, says Madjiguene Sock, Partner at Dalberg Advisors, a global consultancy firm in Dakar, Senegal. Working in an advisory capacity with a number of public health organizations around the continent, she has observed that, while women may be in positions of power, they are often forced to take a back-seat during crises like Covid-19.
"The face of the emergency response institutions in the countries [that I've worked in] have been 100% male. However, women continue to be very present, for example, in the Ministry of Health... but in terms of the response, where it's more military-like, men tend to be in [leadership] positions.
"We have a lot of work to do [in order] to make leadership and decision-making in the 'war room' more gendered," she notes.
Indeed, it is quite paradoxical that African women have a concerted role in peacetime yet are sidelined in emergencies. However, the recent Ebola crisis has inspired action.
"We started paying attention to gender because of Ebola. The Minister of Health in Senegal, at the time, was a woman and so were many others in the region. But [back then], gender was not the question. [With Covid-19], we have been thinking about setting up EOCs [Emergency Operation Centers] with gender in mind. Something interesting is that the decisions being made in terms of setting up these EOCs have been made by women. But once we set up these platforms, we revert back to masculine leadership," says Sock.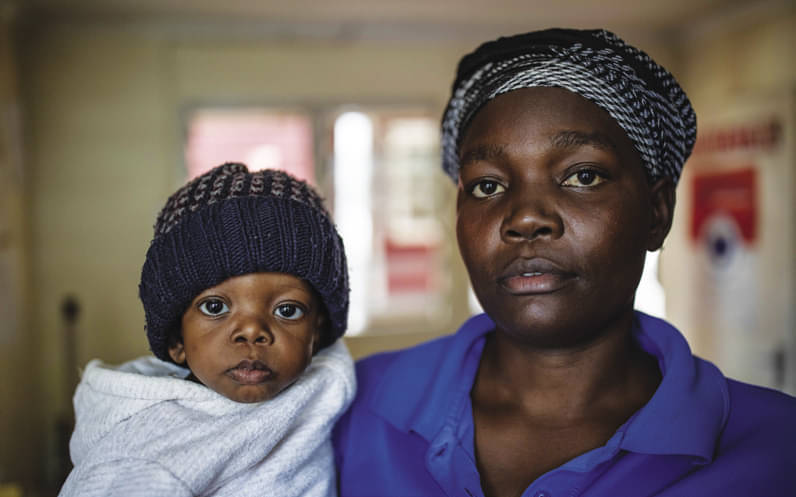 Gendered responses to the pandemic, and similar crises, are far greater than representation. They also impact outcomes.
In April, United Nations (UN) Secretary-General, António Guterres, urged the world's governments and policy-makers to prioritize women and girls in Covid-19 policies. This is because they represent a majority of the pandemic's victims, not in terms of mortality, but economically and socially, simply by virtue of their gender.
A month after Guterres' injunction, female politicians from seven African countries gathered in an African Union teleconference to discuss ways to enhance their leadership in the Covid-19 response.
The meeting was chaired by Naledi Pandor, South Africa's Minister of International Relations and Cooperation, and Kenya's Raychelle Awuor Omamo, Cabinet Secretary for Foreign Affairs, supported by UN Deputy SecretaryGeneral, Amina J Mohammed from Nigeria.
They all agreed that, given the adverse impact on women, the deficits in gendered leadership, and the rise of women on the frontlines of the pandemic, a profound paradigm shift on the continent was needed. The meeting underscored the fact that business cannot, and should not, continue as usual.
You can read up to 3 premium stories before you subscribe to Magzter GOLD
Log in, if you are already a subscriber
Get unlimited access to thousands of curated premium stories, newspapers and 5,000+ magazines
READ THE ENTIRE ISSUE
August - September 2020