The Tastes From India's Streets
The taste and aroma of India are perhaps most acutely felt on its streets. India's gastronomic diversity is wonderfully reflected in its awesome variety of street food, many of which deserve their place in the menus of fancy restaurants of five-star hotels and resorts with increasing frequency. Like burger and pizza, they deserve to travel to palates of many countries.
Whether gobbling of puchkas and munching of kathi roll (or both, but not simultaneously please) on Kolkata's busy late evening streets with crimson-hued skies infused with animated intellectual fervour or enjoying the ethereal aloo tikki of Chandni Chowk in the midst of a shopping trip, or savouring a vadapav while strolling by the Arabian Sea in Mumbai, with your friends, lover or yourself, or for that matter sipping a glass of thandai with kachori subzi in the alleys of Varanasi with temple bells creating a perennial music in not only your ears but through all your senses or savouring mouth-watering succulent kebabs at a Dastarkhwan in Lucknow as the twilight slowly descends like a long forgotten ghazal… the street food holds great appeal for most Indians. Of course, these above-mentioned examples only give a fleeting and totally incomplete glimpse of the wonderful culinary kaleidoscope of street food in India but through them I intended to convey(I hope not that unsuccessfully) that for many among us street food is often associated with not only great taste but also wonderful memories.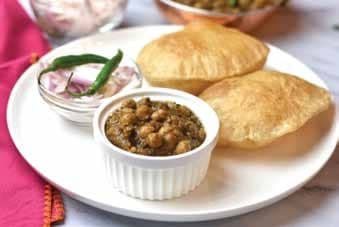 Myriad Delectable Options
Those not much familiar with puchka let me tell you that it is the typical Bengali version of the north Indian golgappe and western India's pani puri. This tangy-minty, spicy and circular street food is hard to resist not only for the Kolkata crowd. And jhalmuri is puffed rice with lots of tasty ingredients thrown in, like slices of coriander, coconut, tomato, roasted peanuts, slices of onions, boiled potatoes, sprinkling of green chillies, chanachur, and spiced powder. It is also tangy and spicy like puchka but its tanginess and spiciness are slightly different.
Besides these two, mughlai paratha, aloo chop and chicken and mutton cutlet are some of the many other delectable street food options dotting the crowded roads of Kolkata.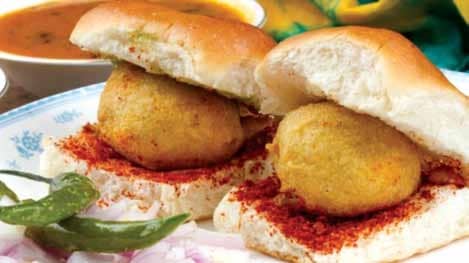 However, for many among us, our knowledge or even information about India's varied repertoire of street food is quite poor to say the least. India's street food is much more than delicious kathi roll, kebab, puchka, golgappa, chole bhature, aloo tikki, and vadapav.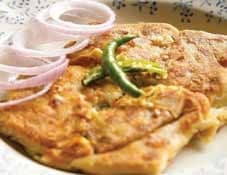 You can read upto 3 premium stories before you subscribe to Magzter GOLD
Log-in, if you are already a subscriber
Get unlimited access to thousands of curated premium stories and 5,000+ magazines
READ THE ENTIRE ISSUE
October-November 2019