Nothing Nutty About it
Food & Beverage Business Review
|
August - September 2020
Cashew nut is regarded as a popular dry fruit with wide applications in food preparations, though it is neither a fruit and nor a nut, if one were to analyse scientifically.
Both cashew nut and cashew apple are the products of cashew tree. Scientifically known as Anacardium occidentale, the cashew tree can reach a height of 14 metres. However, the dwarf version of this tree, which grows only up to 6 metres, is generally more profitable for the F&B industry, as it has earlier maturity and higher yields as compared to its taller versions. Though native to Central America, the Caribbean isles, and northern South America, including north-eastern Brazil, cashew tree is now seen rampantly across many tropical regions of the globe.
Cashew nuts are produced in tropical countries because the cashew tree is very much sensitive to frost. Cashew nuts are regarded among the highly valuable processed nuts traded in the global markets, though it is not a nut in botanical sense.
Here it deserves a mention that cashew nut, which is used as a sumptuous snack and is also used in myriad recipes is actually not a nut in botanical sense, but is a seed. However, it is popularly and erroneously called a nut. It is referred to as cashew nut in culinary sense.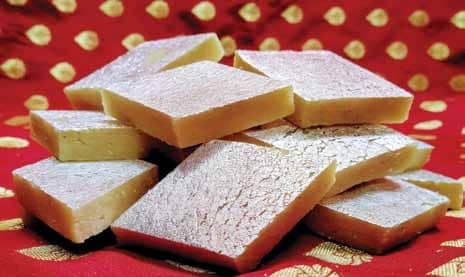 The fruit of the cashew tree is a kidney-shaped drupe that is seen at the end of the cashew apple. The fruit appears first and then the cashew apple appears behind it. Both the fruit and cashew apple grow till they reach maturity.
Within a given fruit there is a single seed, which we commonly refer to as cashew nut or simply cashew. India got exposed to cashew tree and its seed through the Portuguese invaders, during 1560-65. In India, cashew was initially introduced to Goa and from Goa, the popularity of cashew nuts spread across the country. From India, the popularity of cashew nuts spread through South-east Asia and then to Africa.
You can read up to 3 premium stories before you subscribe to Magzter GOLD
Log in, if you are already a subscriber
Get unlimited access to thousands of curated premium stories, newspapers and 5,000+ magazines
READ THE ENTIRE ISSUE
August - September 2020