The New Business Rivalries
Fast Company
|
September 2015
Ten of the fiercest, most unexpected business battles that are changing the future of technology, culture, and commerce.
Photographs by Mauricio Alejo
Forget what you thought you knew about competition. Companies are no longer content to define themselves by a single market or expertise, and that means rivals are everywhere. As the rate of disruption across the globe reaches a blistering pace, rivalry is not simply a matter of assessing winners and losers. It is a prism for identifying compelling flash points in the innovation economy— from China to the EU, drones to social media, virtual reality to live news—and offers essential clues to navigating the shifting business landscape.
Apple vs. Xiaomi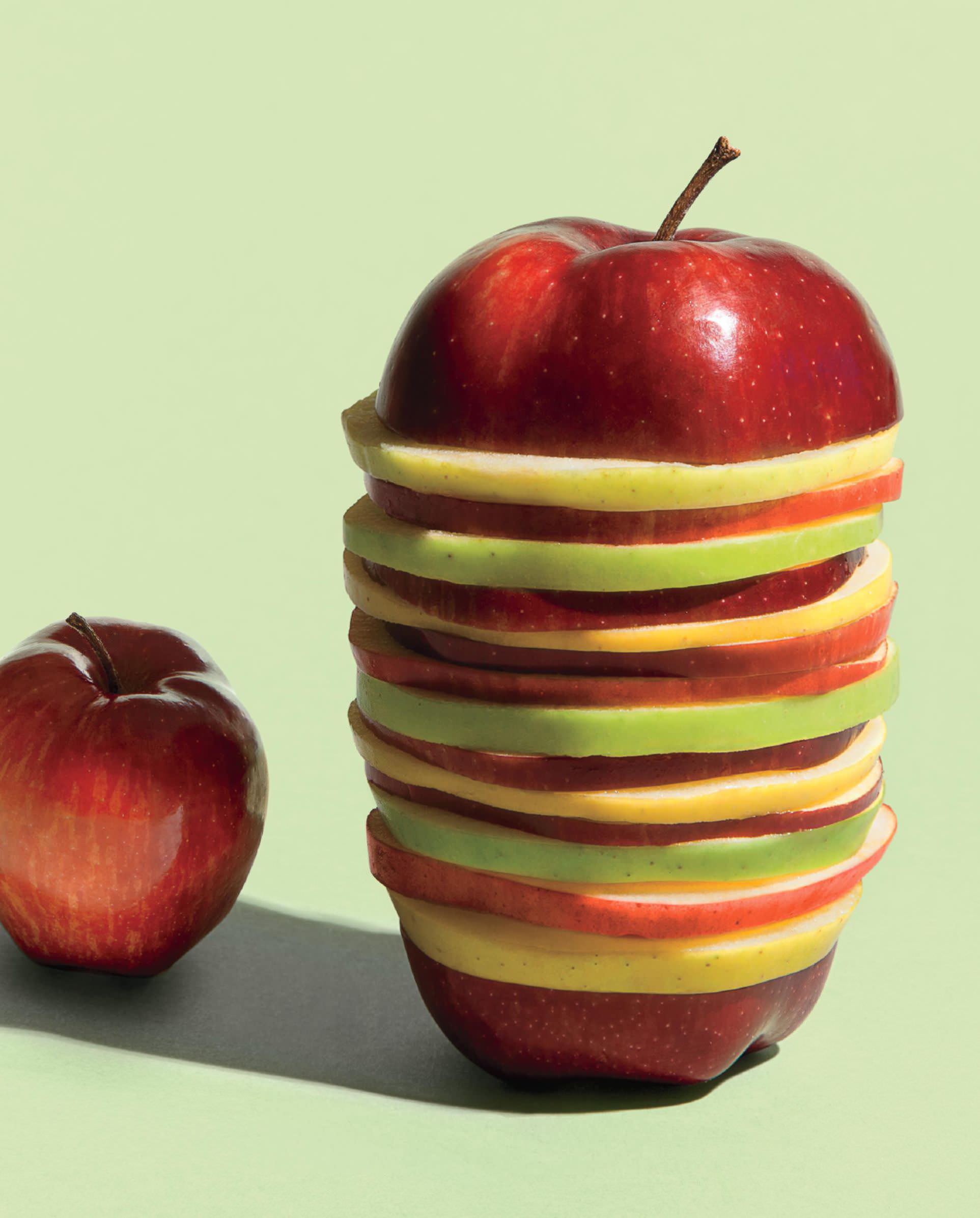 FIGHTING OVER ONE OF THE WORLD'S BIGGEST SMARTPHONE MARKETS— AND BEYOND
When the new iOS 9 comes out this fall, Apple's iPhone Maps app will finally offer public transit directions. At first, the feature will hit 10 cities worldwide. Except in China, where it's launching in 300-plus localities at once.
This is just the latest indication of how much Apple treasures China and its booming class of affluent consumers, which Tim Cook expects to become Apple's largest market. If he's right, it will be because the company has fended off one of the most unstoppable forces the tech industry has ever seen: Xiaomi.
Founded by serial entrepreneur Lei Jun in 2010 and based in Beijing, Xiaomi announced its first smartphone in 2011. Three years later, research frm IDC declared Xiaomi to be the industry's third-biggest player by global unit sales, trailing only Samsung and Apple. Nearly all of the 61 million handsets it produced in 2014 were for the Chinese market.
In the West, Xiaomi has a reputation for cribbing the iPhone's stylistic cues and applying them to dirt-cheap phones. That's clearly Apple design chief Jony Ive's take: "I think it's theft, and it's lazy," he snapped, when asked about Xiaomi at a conference last October.
Xiaomi is doing too many interesting things to be dismissed as an Apple wannabe, though. Its Mi phones appeal to a "geeky, typically younger sort of customer who can't afford a top-of-the-line Apple or Samsung phone," says Ben Thompson, whose Stratechery blog is followed by tech insiders. Xiaomi sells Android devices with fast chips and high-res screens on its website (often via flash sales) and forgoes profits on hardware, instead generating them from its marketplace for apps and other content. It rolls out weekly software updates based on input from its online community of fans, who propose tweaks and features. And it's using its direct marketing muscle to enter new product categories, from 4K TVs to air purifiers.
None of this has prevented Apple from thriving in China, where the iPhone's powerful image as a luxury item helps it continue to command a high price tag. In fact, for two quarters in a row, Apple has sold more smartphones in the country than Xiaomi has.
The companies' global ambitions are starting to collide, as Xiaomi has begun experimenting in markets outside China. It recently moved to sell accessories like headphones in the U.S. and Europe, though many factors that make it a phenom back home, such as Lei's celebrity, are moot here. Xiaomi also lacks the patent portfolio required to fight intellectual-property lawsuits from Apple and others. Meanwhile, its value proposition— high specs at low prices—may not resonate in fully developed economies. In the U.S., Xiaomi's ideal customer "just doesn't exist," says Thompson. "Most geeks and enthusiasts can afford an iPhone."
A more promising battleground for Xiaomi could be India, where it has been wildly promoting the Mi4 and is setting up local manufacturing (to bring the price tag of its devices even lower), and where the free-spending types who snap up iPhones are scarcer than in China. There's also Brazil, which Xiaomi entered by storm in June with its $160 Redmi 2. (The iPhone retails for more than $1,000 in the country.) As Ben Bajarin, an analyst at Creative Strategies, puts it: "They're very big markets nowhere near saturated, where Xiaomi's strategy could do really well." —Harry McCracken
Amazon vs. Instacart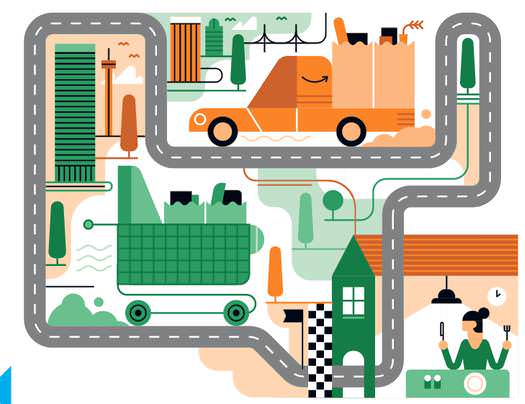 FIGHTING TO WIN THE FASTEST - GROWING E- COMMERCE MARKET
As much as e-commerce has impacted consumer shopping, the last frontier is arguably the largest: the $638 billion market for groceries and "convenience" goods. This is the stuff that's hardest to deliver cheaply, quickly, and to people's satisfaction.
Not surprisingly, Amazon very much wants to succeed in usurping traditional grocers and big-box stores, and it has launched a number of services to enter this market. Amazon Fresh offers supermarket staples, including perishables and goods from local merchants in New York, Los Angeles, and Seattle, while Prime Now sells a mix of grocery staples and popular Amazon goods for two hour delivery to Prime members. Its rival, Instacart, was founded by a former Amazon employee, and rather than build its own infrastructure from scratch, it works with established stores such as Costco, Kroger, and Whole Foods to let people in 16 metropolitan areas—mostly millennials, office workers, and senior citizens—order the products they want via web or app from stores they trust without the hassle of thick crowds and getting everything home (often without a car).
Instacart has grown quickly (it launched only in 2012), generating more than $100 million in 2014 revenue, and has wooed investors to the tune of a $2 billion valuation precisely because it has positioned itself as a partner to the grocery powers that be. Instacart is the stores' digital friend who gives them a way to avoid losing customers to restaurant takeout, meal-in-a-box services, and Amazon. Whole Foods has reported an uptick in sales thanks to its relationship with Instacart, and it has said Instacart orders have surpassed $1 million a week. Because the startup's partners have already built trust with consumers, Instacart can focus on speed and reliability rather than getting people used to the idea of ordering salmon or smoked turkey online, which is one of Amazon's challenges.
Amazon's vision, at least as presently understood, is both more ambitious and more life-changing than Instacart's. Last March, Amazon introduced Dash, a series of Internet connected buttons that consumers would place around their home to reorder items such as detergent with a single finger tap. In June, the company made its Echo voice-controlled speaker widely available to shoppers. If there's no Dash button around, just tell Echo what you need to buy and it happens automatically. At the same time Amazon offered Echo for sale to a mass audience, it made a $100 million investment in building out other services that would work with Echo. Instacart, by contrast, appears to be betting merely on users embracing the simplicity of app-based ordering from a growing network of real-world merchants.
Neither company has ironed out all of the issues that could derail their aspirations for the future of shopping. In a test in New York City this summer, both services suffered from inconsistencies. For every delightful experience of having delivery guys sprint up fve fights of stairs to hand over an order in just under 30 minutes, there was a poor or confusing status update, partially filled order, or customer service that was more perfunctory than magical.
Once consumers get a taste of this future, though, there's no going back. Amazon has grander plans, along with the scale and patience to outlast virtually any current or future competitor. But realizing this vision will take a lot of work, including altering warehouses to store fresh food and establishing feets of trucks (or drones, as it promised nearly two years ago) to deliver goods. Instacart, by contrast, has the funding and the lightweight infrastructure to expand and build a brand both in the U.S. and around the world much faster than Amazon. In the short term, it seems that Instacart will continue to attract young urbanites while Amazon, as usual, plays the long game. Either company could get the logistics right to achieve startling speed and consistency. The big winner will be the company that can do it with a warm smile. —Austin Carr
You can read up to 3 premium stories before you subscribe to Magzter GOLD
Log in, if you are already a subscriber
Get unlimited access to thousands of curated premium stories, newspapers and 5,000+ magazines
READ THE ENTIRE ISSUE
September 2015