The Better Burger - America Shacks Up
Fast Company
|
July/August 2015
How Shake Shack has customers (and many investors) salivating for its burgers and unique brand of hospitality.
Rob Brunner, photographs by Grant Cornett
Shake Shack leader Randy Garutti tells a roomful of employees. "I want to challenge you to put us out of business."
It's less than 30 minutes before the 11 a.m. grand opening of what will be the 66th Shake Shack a gleaming, multimillion-dollar outpost located in a Victorian brownstone on Newbury Street, in Boston's gold coast shopping district. The assembled workers sit riveted, but this last-minute dare is probably not what they were expecting.
Garutti, the company's CEO, has been up since 3 a.m. He came to Boston on a late-arriving early morning Amtrak train, and he plans to hit three other Boston-area Shacks before heading home to New York. It has already been a long day. Is he having some kind of stress-induced, Howard Beale– style meltdown? Well, no. He's just passing along a bit of the wisdom that has made his company one of the hottest restaurant businesses in the country.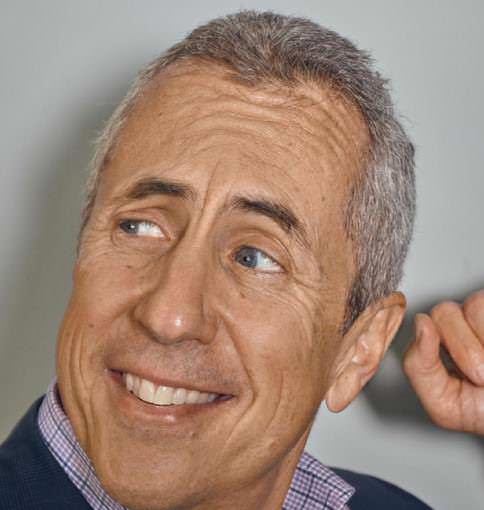 Shake Shack has been inspiring excitement since it opened in New York's Madison Square Park 11 years ago. Created by revered New York restaurateur Danny Meyer, it has since grown from a humble burger stand into a global chain with 41 U.S. outlets and 27 overseas franchises in cities such as Moscow, Dubai, Istanbul, and London. Fans line up for its signature Shack Burgers (flavor-packed beef patties served on squishy Martin's potato rolls and wrapped in nostalgia triggering wax paper), hot dogs (Chicago-style or with beer-marinated shallots and cheese sauce), concretes (frozen custard blended with artisanal local ingredients; each Shack has its own unique creations), and house beer (ShackMeister ale, made by Brooklyn Brewery). The company went public in January, raising $112 million in an IPO that valued it at around $1.6 billion. At the time Shake Shack announced its impressive first quarter earnings in May, its stock price had more than tripled.
That IPO was the highest-profile moment yet for what's known as the "better burger" category: fast-casual restaurants that crank up the quality on the old hamburger-and-fries concept, targeting savvy diners who care more about how their food tastes and, crucially, where it comes from. Better-burger successes include Five Guys (over $1.3 billion in revenue last year from more than 1,200 locations), Smashburger ($270 million), and Habit Burger ($175 million), which also went public recently. Although these chains are still small last year they brought in just $2.7 billion out of the $76.9 billion generated by hamburger restaurants in the U.S. overall they're having an outsize influence on the burger business, which remains by far America's largest dining-out category. Shake Shack's approach in particular sourcing highquality natural ingredients, cooking food to order, and placing a major emphasis on the happiness of its customers and employees both reflects and is driving real change in the marketplace. Garutti's prelaunch pep talk outlines the key elements of his company's style of radical hospitality. He urges his workers to trust customers and try to be on their side—to always make the "charitable assumption" when dealing with people and to look out for each other as much as possible. And then there's that thing about bankrupting the company.
"What do I mean by that?" asks Garutti, who's dressed CEO casual in a gray blazer and dark blue jeans. "Put us out of business because you are so damn generous with what you give the people who walk in this door. If there's a kid crying, who's going to walk over with a free cup of custard? I challenge you to put us out of business with how generous you are. Go do it. Give away free stuff." This is not merely about the occasional gratis dessert: It's part of a larger effort to empower employees to do whatever it takes to make customers feel loved.
It's now just a few minutes before 11, and the Newbury Street team, clad in Shake Shack's unadorned black uniforms, start taking their stations: cash, bun, grill, prep, custard. Napkin holders: filled. Ketchup cups: stacked. Entryway: Swiffered. "This is a crazy day, man," says Garutti, a once avid skier and surfer who occasionally drops words like dude into casual conversation.
"Crazy day. But we're good, we're good." Then suddenly it's time, and actual customers are eager to order. As cashiers ready their registers and a grill cook prepares to slap patties onto the kitchen's Miraclean cooking surface, it's clear—from the thoughtfully designed space, carefully sourced food, and palpable high spirits of the staff—that nothing here is like what you've ever experienced at a fast-food burger establishment.
A manager stands at the head of the room, giving everything a last nervous look-over. "Front of house, are we ready?" she yells.
"Woo-hoo!" comes the reply. "Back of house, are we ready?" "Yeah!" everyone yells. "Okay," she says. "Let's do it."
Wandering through a Shake Shack with
Garutti, you come to appreciate how much care goes into every detail, seemingly in service of a single question: How do you bring a high-end dining experience to fast food?
Shacks are built to feel more modern and grown-up than the cartoony, red-and-yellow decorated junk-food joints that hawk value meals and 40-ounce sodas. You see it in the quiet color scheme (green and black); the slick graphic design (the brand's clean, modern signage and logo were created by Pentagram's Paula Scher); the room layout (an open kitchen up front rather than hidden in the back); and the way each outlet is localized to some degree (the Newbury Street store's reclaimed-wood walls are made out of materials from an old Boys & Girls Club in nearby Watertown).
Garutti makes the rounds at Newbury Street with Zach Koff, Shake Shack's VP of operations, and Mike Iaia, a regional director of operations, showcasing his obsessive attention to detail. He points to an empty spot on a wall: "Mike, we need a TV there, dude," he says. "That's the focal point." Koff and Iaia make a note for later, even though they aren't sure it will be logistically possible. Still, Garutti is right: Once you notice it, the space is begging for decoration. "Randy's really good at walking in and understanding what will create energy," Koff says. Later, Garutti still can't let it go. "You've gotta do a TV there," he says, walking past the space again. At another Boston-area Shack, he zeros in on an errant condiment splotch. "A ketchup stain pisses me off to no end," he says. "There are a million little things that we can do better."
At the center of Shake Shack's mission is Danny Meyer's philosophy of "enlightened hospitality." In essence, it's a set of priorities: the idea is to create a welcoming atmosphere first for employees, next for customers, and then for the outside community, suppliers, and, finally, investors. The notion echoes Johnson & Johnson's 1943 mission statement, which espoused the same priorities and was at the time a groundbreaking corporate credo that led to decades of earnings and dividends growth.
Since opening the Union Square Cafe in New York in 1985, Meyer has perfected a brand of relaxed but highly polished service. Still, applying that concept to a spot that offers cheese fries in cardboard boxes rather than $120 tasting menus is a big leap. "Business, like life, is about how you make people feel," Meyer writes in his 2006 book, Setting the Table. "It's that simple, and it's that hard." Shake Shack has taken advantage of the burger industry's traditional emphasis on speed over customer care. "You go to a fast-food restaurant, your expectation is generally low," says Garutti. "You are almost always dreading what's going to happen. So, cool, thank you for creating such a low bar for us. We're going to go way above that. We're going to make it so that everybody who walks out is saying, 'I can't believe what that guy did at Shake Shack!' "
You can read up to 3 premium stories before you subscribe to Magzter GOLD
Log in, if you are already a subscriber
Get unlimited access to thousands of curated premium stories, newspapers and 5,000+ magazines
READ THE ENTIRE ISSUE
July/August 2015