Snapchat's Untold Story
Fast Company
|
November 2015
Snapchat boasts 100 million daily users, has captured the rapt attention of the media and advertising worlds - and is wildly misunderstood. Heres what everyone is missing.
​We the millennials, bro!"
Kanye West is 10 minutes and 43 seconds into his mesmerizingly elliptical sermon at the 2015 MTV Video Music Awards, and he's showing no signs of relenting. MTV producers had allotted just two minutes for his Vanguard Award acceptance speech. West burned through that time onstage with muted mugging alone, bathing in "Yeezy! Yeezy!" chants from the downtown Los Angeles crowd before kicking off his homily by yelling, "Bro! Broooooooooo! Listen to the kids!" Pontificating on, well, everything—art, brands, culture, ego, Justin Timberlake, the future—West might as well be giving a TED talk on the seemingly inexplicable nature of what attracts the millennial and postmillennial audience that he's speaking to, for, and about. Finally, he wraps up, announces his candidacy for the presidency in 2020, and drops the mic.
Inside the celebrity-packed theater, I watch as attendees lose circulation in their arms from holding their smartphones aloft, the Snapchat app's camera open, to film the spectacle from every angle. It's exactly the kind of epic scene Snapchat is so adept at capturing. Thanks to a partnership with MTV's parent, Viacom, the company has a team of six here. They're racing around to shoot and curate a Live Story of the VMAs, a feature that stitches together images and videos generated by both users and Snapchat itself.
The VMAs Live Story, updated throughout the evening, includes redcarpet shots of Miley Cyrus and John Legend, behind-the-scenes peeks at performances from Macklemore and Pharrell Williams, and crowd perspectives of West's speech. It's not comprehensive, but it's intimate, visceral, and voyeuristic—a peek past the velvet rope that you can't experience on any other channel, cable or digital. Then the whole thing, like all Live Stories, will disappear in 24 hours. As West puts it during his rant, "This is a new mentality!"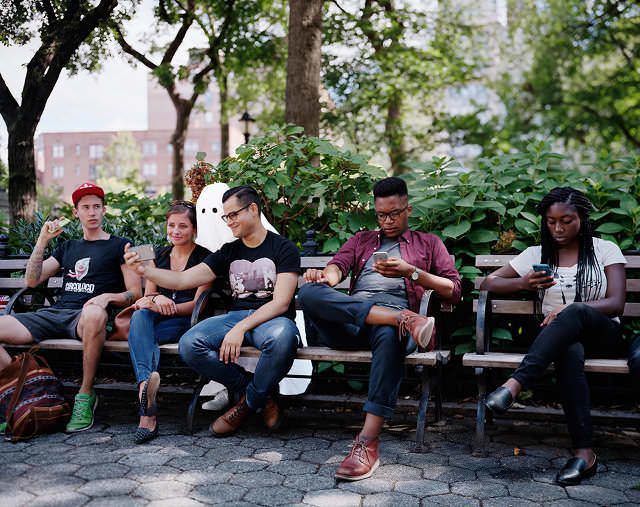 Snapchat's delicious montage of the event turned out to be a monster. Twelve million viewers tuned in, more than the number that flipped to the awards show on TV, even with Viacom simulcasting the VMAs across 10 of its channels. MTV's own Snapchat account attracted an additional 25 million views throughout the day; MTV, the cable network, attracted only 5 million viewers for the live 9 p.m. telecast, a 40% drop from 2014. No wonder A-list brand advertisers such as Taco Bell, Verizon, and Cover Girl snapped up the limited number of ad slots Snapchat made available during the VMAs Live Story despite rates of $200,000 per sponsor. "With Snapchat, we're putting our content into the pockets of 100 million millennials," says Viacom sales chief Jeff Lucas. "Snapchat is targeted television on mobile."
If you still think Snapchat, a company valued at $16 billion, is just a teen sexting app, you're not listening to the kids, bro. In a mere 15 months since its first Live Story, Snapchat has transformed itself from a photo-based messaging app into the singular obsession of the media and advertising industries. "We have two major businesses," says Snapchat's chief strategy officer, Imran Khan. "One is communication, and the other is entertainment." Communication—a string of messaging products including photo and video sharing, voice calling, and texting features, as well as a tool to exchange money on the service—will, in the near term at least, be monetized through 99¢ snap replays and branded photo filters.
What has everyone atwitter about Snapchat, though, is its entertainment ambitions—the company's attempt to build both a distribution channel and a content lineup for 13- to 34-year-olds, who make up 86% of Snapchat's U.S. users. Think Comcast for kids.
Yes, we've heard this type of chutzpah before. In the past few years, Twitter was so going to dominate the conversation around live TV that it would ultimately siphon all the advertising dollars for itself. YouTube had such clout that it was going to woo away all the brand marketers.
Facebook's video push has made it a threat to the established order. The entertainment industry was going to disrupt itself with Hulu. You can go all the way back to Yahoo's (cuckoo) $5.7 billion acquisition of Mark Cuban's Broadcast .com at the height of the dotcom bubble to find companies seeking to disrupt television. This year has also seen Apple, the most valuable company in the world, flirt with using its might to sell customers a bundle of networks. But according to media analyst Richard Greenfield, "Apple will not enter the TV business until it can create a superior product, and the TV industry is not yet in enough pain to work with Apple to enable that superior product."
The TV business, though, is desperate enough to reach millennials that it is racing to work with Snapchat. The service boasted in September that it has more than 4 billion daily video views, a figure that has doubled since June and now matches Facebook's scale, despite Snapchat having one-tenth of Facebook's daily user base. In addition to Live Stories, earlier this year the company launched Discover, a network of name-brand channels—traditional players such as Comedy Central and ESPN as well as digital-first ones such as Vice—producing professional content, often exclusive to it. How big is Snapchat already? The company claims that more people watch college football on Snapchat (via a packaged Live Story) than on traditional TV, and top Discover channels attract more viewers than all but a handful of premium cable channels.
Players in Silicon Valley, Hollywood, and Madison Avenue speak of Snapchat's potential with awe, bewilderment, and more than a little fear. But what, really, is Snapchat's strategy? Can the app truly be the long-awaited digital beast that slays traditional TV? Nobody can precisely explain why Snapchat is so popular. Even supporters call its products "confusing," its business a "conundrum," and its cofounder and CEO Evan Spiegel a "contradiction." Spiegel himself has struggled to define the service: This summer, he published a curious video entitled "What Is Snapchat?" that befuddled viewers. Sir Martin Sorrell, CEO of the advertising conglomerate WPP, points to how the youngest generations are embracing Snapchat with unique patterns of behavior, then adding, "so Snapchat seems to be really on the cutting edge," as if that explained the cause and effect of its success.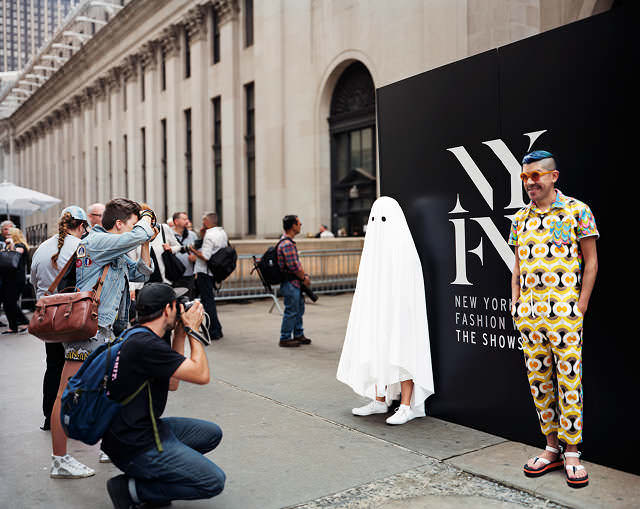 Cocky, erratic, difficult, petulant—these are some of the ways Spiegel is described by those who would give anything to work with him. He is disrupting the traditional media landscape, yet embracing its most established formulas. The 25-year-old CEO is an opinionated, independent paper billionaire who until a year ago still lived with his father. He's a notoriously private media mogul who dates a supermodel.
This is a story about understanding Snapchat's contradictions, the seemingly irreconcilable facts that make Spiegel and his creation as inscrutable—and undeniable—as Kanye West. In interviews with key Snapchat executives, board members, investors, and dozens of advertisers and media partners including Cosmopolitan, Daily Mail, Comedy Central, Food Network, National Geographic, and Yahoo, the picture becomes clearer. While Snapchat declined to make Spiegel available, exploring these six contradictions shows where Snapchat is actually headed—and why everyone needs to take note.
ONE:
User-generated content and self-discovery fuels Snapchat's platform, yet the company is most interested in telling its users what to watch—and creating content itself.
Snapchat's first product enabled users to share images that disappeared, eliciting authentic, relaxed communication rather than displays of vanity. That brilliant interaction model has informed its evolution ever since. If people are more candid in a single Snapchat photo, wouldn't a series of images (and videos) be a compelling way to communicate what happened throughout a whole day? That insight gave birth to the Stories product. Snapchat then started collecting shared experiences—allowing users at particular events to send their snaps to the company. The results have been riveting.
Those communal events are now called Live Stories. They blend snippets from both user-contributed media and Snapchat's in-house production team into packaged narratives. It's a novel format, all the more distinctive because Snapchat itself came up with it rather than its users. That's rare in the digital space: YouTubers, not YouTube's cofounders, created its confessional aesthetic; Twitter's user base, not Twitter, invented hashtags and made it a home for live commentary.
Snapchat's employees in its Venice, California, headquarters and its New York City offices curate and release Stories every single day—covering sports matches, music festivals, and world events, as well as creating travelogues. A recent Snapchat Story, for example, centered on Russian culture. It begins with a video of a Moscow crowd shouting, "Welcome, Snapchat!" and then proceeds to show early-morning city life. The clips then migrate to the countryside, where, as the Story progresses, we watch a traditional dinner being prepared. Night falls and we're back in Red Square for a concert. The story concludes by wishing viewers good night. It's an addictive mosaic that practically tucks you into bed. Clips like these are added throughout the day and only last 24 hours, keeping users—and advertisers—constantly coming back for more. Most Live Stories now garner between 10 million and 20 million viewers each day.
Snapchat, unlike Twitter and YouTube, is not willing to leave to chance what its users see. The company isn't afraid to bet that its audience will care about Coachella, the Ronda Rousey UFC bout, and Ramadan in Mecca, so it proactively creates Live Stories from these kinds of events. Live Stories are plotted out the way network executives program their fall lineups. "One of my favorite meetings every month is when we sit down and discuss the forward-looking content calendar," says Nick Bell, Snapchat's content head who joined the company last year from News Corp. Increasingly, the company is using its growing clout to get behind-the-scenes access, working with major producers to create Live Stories from events such as the U.S. Open tennis championships and Fashion Week, and then splitting the ad revenue.
It is also directing the arc of its Stories rather than merely curating them from user-generated content. As with the VMAs, Snapchat is increasingly sending staff to events that it will turn into Live Stories. It's going even further with news coverage. In New Orleans for the Katrina commemoration in August, for example, top political reporter Peter Hamby, whom Snapchat poached from CNN to oversee its news content, scored an interview with Mayor Mitch Landrieu and provided narration. "It's early days," says Bell, "but we have a really ambitious team, and we're going to see a huge amount of development there." Snapchat is also aggressively marketing Live Stories to advertisers: Executives meet regularly with brands, talking to, say, Universal Pictures about upcoming Stories so they can figure out which movies in the pipeline might make for good ads within them.
If all this doesn't scare Twitter's shareholders, it should. Twitter has spent years trying to convince the entertainment business that it's the perfect second-screen companion to live events. Meanwhile, Snapchat is making itself the first screen.
TWO:
Snapchat aims to reinvent media consumption—by turning the clock back to TV circa 1970.
In January, Snapchat launched Discover, a new feature that goes one step further than Live Stories by giving select media partners coveted real estate inside the Snapchat app to post short-form content—videos, articles, quizzes, photo displays, and animations—in exchange for a share of advertising revenue. All of Discover's content gets refreshed daily, with yesterday's news gone forever.
That one-day life span creates an urgency that's unprecedented in today's distraction-filled world. "If your email inbox was going to disappear in 24 hours," says Danielle Mullin, VP of marketing for ABC Family (its hit show Pretty Little Liars boasts 1.4 million followers on Snapchat), "you would feel the need to actually read every single email. That's the genius of Snapchat."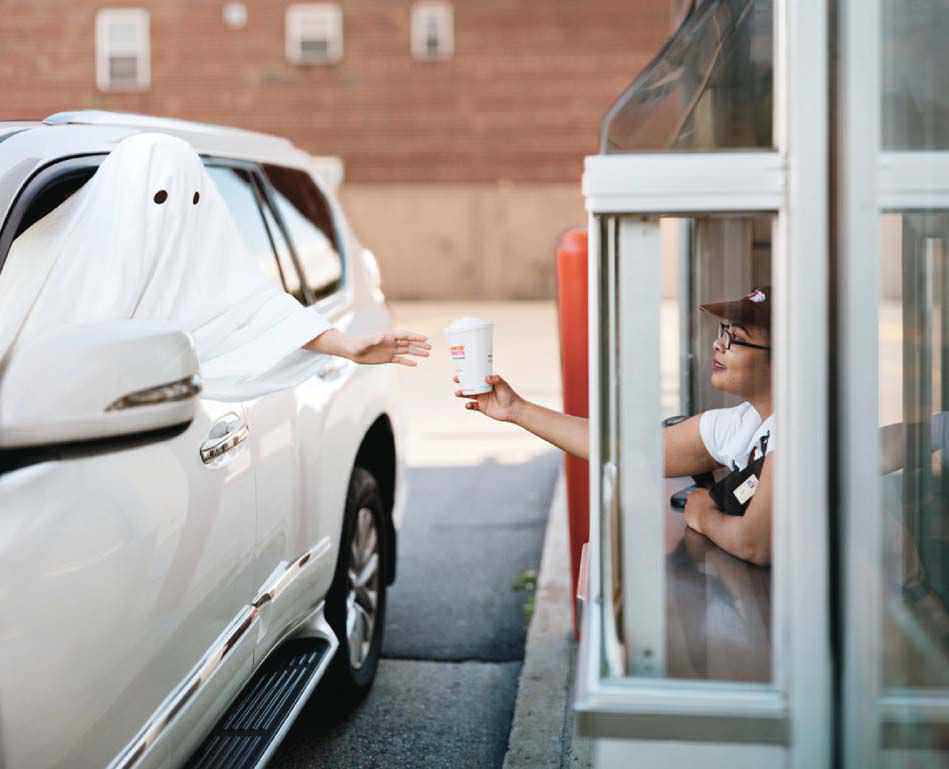 You can read up to 3 premium stories before you subscribe to Magzter GOLD
Log in, if you are already a subscriber
Get unlimited access to thousands of curated premium stories, newspapers and 5,000+ magazines
READ THE ENTIRE ISSUE
November 2015