Next
Credit Crunch In the battle between surveillance capitalists and privacy advocates, the latest front is the credit card.
.On Privacy.com, shrouding your online shopping habits sounds easy: Enter your debit or bank account information, and the website generates a virtual debit card. This socalled burner card acts as a buyer by proxy, keeping your name and billing address out of view. Simply type its number, expiration date, and CVV code into any e-commerce site, hit PURCHASE, and Privacy takes over. The service charges your actual card, adds those funds to the burner one, and uses the new card to do the actual shopping.
The promise is appealing. The card can be configured so that retailers can't tack on any additional charges, such as an automatic subscription fee. If the retailer's site gets hacked, you just ditch the burner and move on. And if anyone involved in the transaction tries to sell your data, the only card information they'll have is that the purchase came from Privacy.
This isn't the only service offering to mask people's transactions. Last August, Apple introduced the Apple Card, a Goldman Sachs–issued, no-number credit card that won't track your purchases. Privacy and other upstart software companies such as FigLeaf and Abine are working on burner cards and other technologies, such as password managers and browser extensions that cloak your web surfing. Offline, consumers have always been able to buy things anonymously with cash. But online, it's a different story. "We want to give consumers the control to say, 'I love doing business with you, I want to participate on the internet—I just want to do it on my terms,' " says Abine cofounder Rob Shavell.
We've become accustomed to the grim fact that nearly every major advertiser, website, and personal device maker collects and monitors users' data to some extent. Some do it for their own purposes. Others do it in the service of various algorithmic spymasters, such as Facebook or Google, which analyze vast arrays of personal information—from social media likes to GPS locations—to serve up relevant ads. (Fast Company, like many other media outlets, tracks reader data for advertising purposes.)
But to understand shopping behavior with certainty, you need credit card data. Over the past decade, consumer purchases have quietly become one of the most sought-after and lucrative data sets, used by Wall Street and Madison Avenue alike to infer shoppers' tastes, budgets, and plans. "Transaction data is the holy grail for marketers today," says Michael Moreau, cofounder of Habu, a Boston-based startup that helps advertisers marshal their data.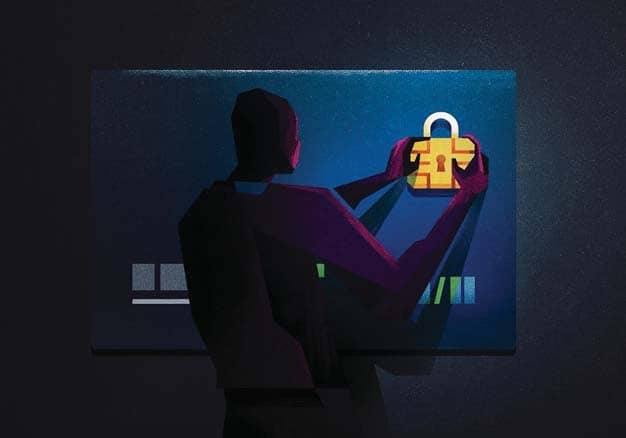 You can read upto 3 premium stories before you subscribe to Magzter GOLD
Log-in, if you are already a subscriber
Get unlimited access to thousands of curated premium stories and 5,000+ magazines
READ THE ENTIRE ISSUE
May - June 2020