Love Thy Neighbor
Fast Company
|
October - November 2020
Nextdoor the social network for local communities, has bet on kindness to power it to an IPO. If only the locals don't ruin it.
AT 2:54 P.M. Pacific time on Sunday, May 31, the Twitter account for Nextdoor, the fast-growing, neighborhood-centric social network for sharing local news or promoting a yard sale, let its almost 40,000 followers know how the company felt about the nationwide anti-racism protests in response to the May 25 killing of George Floyd by Minneapolis police.
On a black card, the white text read, "Black lives matter. You are not alone. Everyone should feel safe in their neighborhood. Reach out. Listen. Take action."
A flood of companies issued similar pro-BLM social media posts, and many were mocked for the way the message ran counter to their actions regarding race, but few received a response as fierce as Nextdoor's. Beyond the digital scorn, NBC News soon reported that Nextdoor users were spreading false rumors about anti-fascist protesters being bused into neighborhoods, fueled by President Trump's rhetoric. BuzzFeed and The Verge followed up with stories about Nextdoor's moderators deleting posts about Black Lives Matter and the platform's lack of tools to help them navigate difficult conversations. The usually buoyant Best of Nextdoor, a comedic Twitter account that shares outlandish posts from Nextdoor's more than 265,000 global neighborhoods, launched a petition with demands including that moderators undergo bias training and accept a code of conduct.
Before the pandemic, Nextdoor was known for perhaps two things: absurd posts that broke free from the neighborhoods in which they emanated (such as the recent one about a feral peacock roaming around an Oakland, California, community), and its role in racial profiling and over-policing. Soon after the company announced a round of funding in 2015 that valued it at more than $1 billion, an article in Fusion reported that Black residents walking in neighborhoods were often photographed and posted on the site as suspicious, and crime reports often only had one description of the suspect: their race.
Ever since Sarah Friar arrived from Square, in December 2018, to be Nextdoor's CEO, she has been trying to outrun the platform's checkered reputation and transform the company into a powerhouse marketing channel for local businesses. The COVID-19 lockdown displayed the potential in Friar's vision, which has centered around the concept of "kindness." As shelter-in-place orders started to take effect in mid-March, Nextdoor released a Help Map for neighbors to post lists of what they needed so others could fulfill them. The company encouraged neighbors to share information about which businesses were open—even if just for curbside pickup and delivery—and facilitated the purchases of gift cards to help local establishments while they were shuttered. Nextdoor experienced an 80% monthover-month surge in daily active users.
"I just spent the last year and a half of my life evangelizing why your neighbors are the first line of defense and why you want to have strong ties," Friar tells me when we chat via Zoom in May, her from the room over the garage of her Marin County home and me in my San Francisco apartment. By the last week of February, before any U.S. cities had locked down, Friar had been preaching readiness during stand-up meetings with employees. "It was clear that this was happening, and that we had to step up to lead."
Nextdoor has become a digital microcosm of America's real-world problems. The pandemic has endangered the long-term health of the local businesses and neighborhoods that are Nextdoor's customers and users, respectively, while Amazon's market share and dominance in retail only grows and Facebook and Google dominate the information—and advertising—landscape. But perhaps even more crucially, as the pandemic rages on and questions of social inequality persist, it seems unclear whether our future will be one of random acts of generosity, as preached by Friar. Or if panopticism will rule the day, and neighborhoods will become prisons of our own making, powered by a stitched-together surveillance regime of doorbell cameras and accusatory social media posts.
THE COMEDY NEXT DOOR
The subgenre of Nextdoor "pettiness posts" has become fodder for ridicule.
BEST OF NEXT DOOR
"Quality neighborhood drama"
Nextdoor launched in 2011 with the promise that its local sites were private, but as the service grew, posts started to break out into the wider world. Since October 2017, PR professional Jenn Takahashi has posted about 11,000 tweets, sharing the wildest ones.
SAMPLE TWEET
"Someone keeps delivering soup to my house with a note that says 'soup for my perfect little soup boy.' I appreciate the free food but I don't like soup. Please stop this."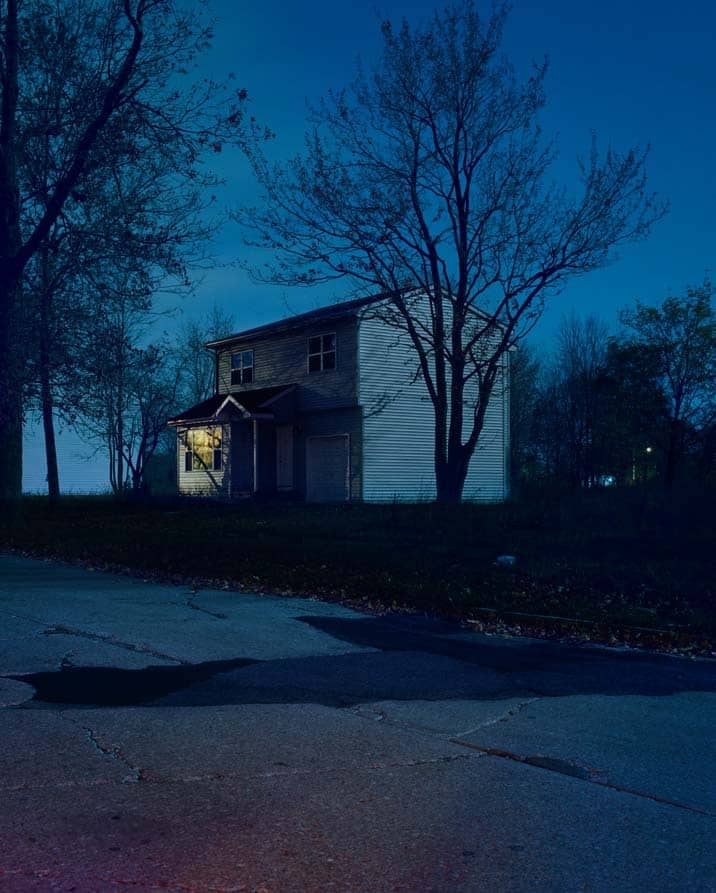 NEXT DOOR WAS FOUNDED in 2010 by seven friends, most of whom had worked together at Shopping.com. They built the prototype in Lorelei Manor, a coveted micro-neighborhood made up of fewer than 100 homes on just four streets in the Silicon Valley town of Menlo Park and ruled by a homeowner's association, those bastions of niggling rules and supercilious neighbors. As the founders worked with the locals in their mid-century ranch houses, Prakash Janakiraman, Nextdoor's chief architect and a cofounder, recalls a Lorelei resident asking, " 'You're building this, and you're building it just for us. What if we love what you build, but you don't love it as an idea?' and [one of the cofounders] looked back at him and said, 'You know what, I'm pretty sure that if you love it, we're going to love it.' "
The site was an immediate success. Most of the neighborhood was online within a few weeks and it became the model for Nextdoor's national rollout, though the ideal community would have about 1,500 to 2,000 households, verified for membership by the company or other neighbors to confirm their standing as a local resident.
Unwittingly, the Nextdoor founders had hit upon the promise of what Brown University historian Marc Dunkelman calls the "middle ring" of American relationships. These are not our closest connections (our "inner ring" of family and friends), nor are they the "outer ring" of people we barely know. The middle ring is folks who are "familiar but not intimate, someone with whom, if you bumped into in the street, you'd be able to ask about something more than the weather," he says.
"Nextdoor is sort of like a gateway drug for community," says Dunkelman, author of 2014's The Vanishing Neighbor: The Transformation of American Community, who has consulted with Nextdoor. Someone giving away their kid's scooter on the platform to someone who lives close by them could show up to find that they're both wearing a Red Sox cap. "It enables people to find one another, and then it's up to them to exploit that opportunity."
You can read up to 3 premium stories before you subscribe to Magzter GOLD
Log in, if you are already a subscriber
Get unlimited access to thousands of curated premium stories, newspapers and 5,000+ magazines
READ THE ENTIRE ISSUE
October - November 2020