Joy Meets World
Fast Company|May - June 2020
Decluttering doyenne MARIE KONDO is poised to build the next lifestyle empire, but will it spark joy?
Takumi Kawahara is watching his wife, Marie Kondo, massage her face with a brush.
She's wearing a white bathrobe and standing next to a bouquet of pink cherry blossoms. She has asked for soft instrumental music to be piped into the room. It appears to calm her on this February morning in Los Angeles as a dozen production workers mill about, capturing footage that will show Kondo's 2.5 million Instagram followers how to dry brush their faces. Kondo closes her eyes, takes a deep breath, and starts making small circular motions on her forehead. When she opens her eyes, she has conjured up a euphoric expression for the camera.
Kawahara isn't buying it. He taps me on the shoulder to show me his phone, on which he has pulled up the word ticklish in large letters on Google Translate. "Doesn't that brush look ticklish to you?" he whispers to me, saying the word in English for the first time. He proceeds to wiggle as if someone is tickling him, giggling so much that his dapper gray fedora threatens to tip over onto his glasses. "There's no way I would put that thing on my face."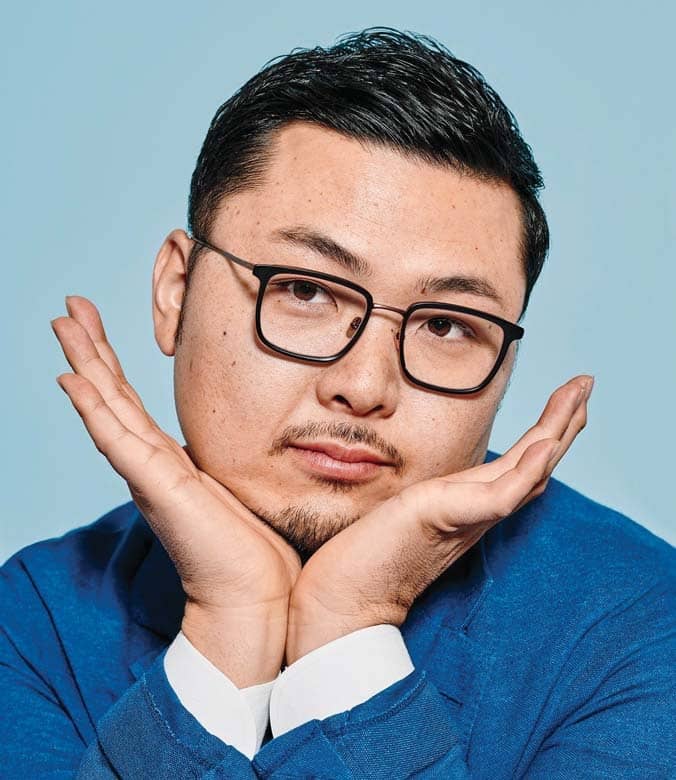 Kawahara, CEO of KonMari Media, which he co-founded with his wife in 2015 and which is headquartered in Hollywood, California, is a fixture at Kondo's photo and video shoots, like the one today showcasing products sold on the KonMari website. The production crew often turns to him expectantly, waiting for him to exclaim, "Beautiful!" or "Excellent!," a signal that they have nailed the shot and can move on to the next one.
He's also the life of the set. His goofiness is a foil for Kondo's quiet spirituality, which is central to her mission, something she describes to me as "helping others to choose what sparks joy." Kawahara punctures any seriousness, making funny faces, telling jokes, and putting everyone at ease. It's partly his personality, but it's also a strategic effort to relax his wife. Kondo has been in the public eye since 2011, when she published The Life-Changing, Pulsing Magic of Tidying Up in Japan, but she's still happiest at home, with her daughters, ages 3 and 4.
"The time that I spend with my family sparks joy for me," she says, in a voice so quiet that only her interpreter seems able to hear it. (She speaks English but is less comfortable doing so than Kawahara.) "I have to be a public figure so I can spread this message. But it's much harder for me than for people who naturally excel at being in front of a lot of people. Takumi has really helped me."
Over the past year, Kondo has been forced to negotiate the tension between her introverted personality and her desire to introduce her philosophy to larger audiences. Tidying Up With Marie Kondo, her Netflix series that launched in January 2019, went on to become the global streaming service's most-watched nonfiction show of the year. Suddenly, Kondo was vaulted into a new constellation of stardom, alongside other goddesses of wellness and domesticity such as Martha Stewart, Oprah Winfrey, and Gwyneth Paltrow. By the end of 2019, she had established an e-commerce site, a blog, and a newsletter. She had also increased the size of her consultant network—people whom Kondo personally instructs in her decluttering method—to 40 countries.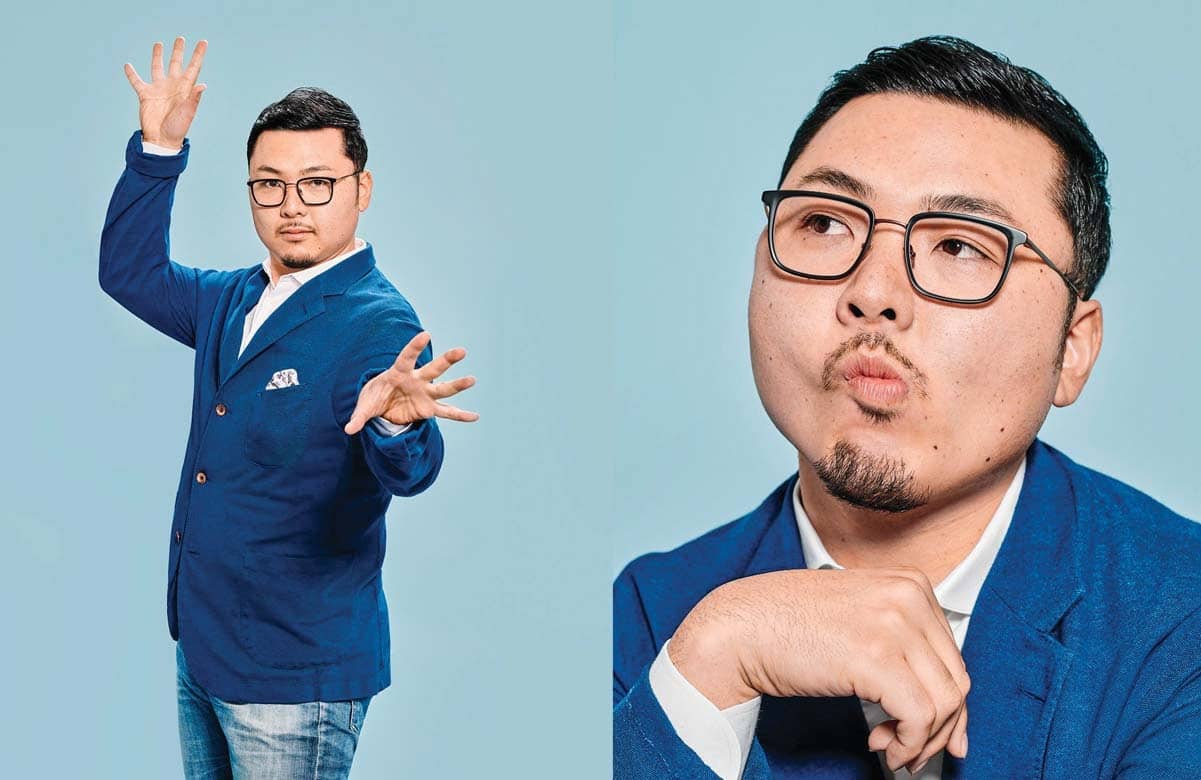 Now, Kondo is bringing her method to the workplace, backed by the $12 billion Japanese e-commerce conglomerate Rakuten, which acquired a majority stake in KonMari Media in August. In April 2020, Kondo released a new book, co-authored with Rice University business school professor Scott Sonenshein, called Joy at Work: Organizing Your Professional Life, which opens the door to selling organizing products and services to business types. "Tidying your workplace gives you an opportunity to reflect on how you are working and what you like about the job," she says.
As she goes after the corporate world, Kondo appears to be wrestling with the question of what kind of work makes her happy. For several years, it seemed like she was following the playbook of other celebrity entrepreneurs. But now she has clearly decided to throw that strategy out the window. Apparently, it no longer sparked joy. Perhaps it never did.
ONDO WAS A 21 - YEAR - OLD COLLEGE student when she first met Kawahara, who was also 21. They were in Tokyo, waiting for an elevator. Kondo remembers that Kawahara was wearing a suit with a little badge on it featuring the Japanese symbol for the word dream. "When I saw that, I thought, What a passionate person!" she says. "Even though Takumi's more extroverted and I'm much more introspective, we're the same on the inside."
Kondo had dreams of her own. She had already decided to turn her lifelong passion for tidying into a career. At the elevator, she gave Kawahara a newly minted business card with a small butterfly on it. (Kawahara didn't need her help: "Fortunately, I'm already an organized person," he says.) They decided to stay in touch.
Kondo had become fascinated with home organization as a 5-year-old, flipping through her mother's home decor magazines. As she got older, she began to see tidying as a manifestation of something deeper. She felt a spiritual connection to certain objects that spurred tokimeku, a Japanese word that refers to the flutter you feel in your body when something delights you. This idea became the foundation of her tidying approach, now known as the KonMari method: keeping belongings that inspire that feeling and shedding ones that do not.
You can read up to 3 premium stories before you subscribe to Magzter GOLD
Log in, if you are already a subscriber
Get unlimited access to thousands of curated premium stories and 5,000+ magazines
READ THE ENTIRE ISSUE
May - June 2020