Future Farming: TechEnabled Solutions Are Farmers' Best Friends
WITH AN EYE ON SUSTAINABILITY, FARMS INCREASINGLY RESEMBLE TECHNOLOGY COMPANIES AS THEY INCORPORATE BIG DATA, TECH, AND INNOVATION TO PRODUCE MORE WITH LESS.
With the world's population on track to reach 9.1 billion people by 2050, farmers need to raise overall food production to meet demand, growing 70% more between 2007 and 2050, according to the Food and Agriculture Organization. Already challenged by factors ranging from weather to environmental conditions to crop prices, farmers face enormous new difficulties as they increase crop yields, improve livestock practices, and scale up in sustainable ways.
Growers are increasingly relying on technology solutions to increase that yield. Sensors help identify areas that need water or chemicals, while tracking crop qualities during harvest. Drones monitor crop development and water needs, creating maps that pinpoint different growing conditions in the field. Apps help diagnose and manage livestock. Smart tractors and vehicles apply just the right amount of seed and fertilizer, minimizing inputs while maximizing outputs.
But technology has a host of other advantages, like decreasing the manual labor required to test crops and soil in the field. It even eliminates the need to manually adjust inputs during the planting or fertilizing process. Yet the results are higher quality and more uniform products. Farms investing in these technologies often attract new customers and maximize profits on what are typically thin margins.
Vendors that once just manufactured farm equipment or supplied nutrients are increasing their scope of business, becoming technology innovation companies. They harness technology to allow a new generation of precision agriculture, improving on traditional techniques. Technological breakthroughs and adoptions are changing the way farmers grow and produce just about everything. The farms of the future are increasingly looking like technology companies themselves.
BIG DATA: TYING ALL FARMING COMPONENTS TOGETHER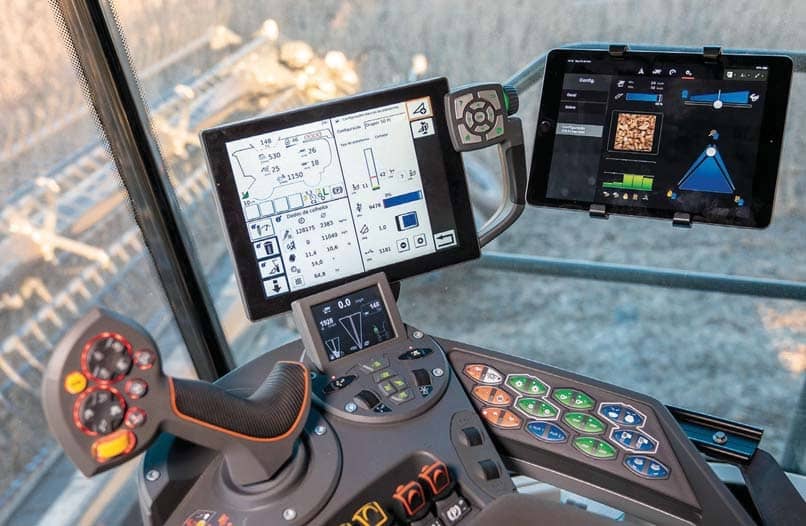 At the heart of the technology is data. "What we're doing now is collecting more data and using more data to make our decisions," says Andre Daccache, an assistant professor in biological and agricultural engineering at University of California, Davis.
Continue Reading with Magzter GOLD
Log-in, if you are already a subscriber
Get unlimited access to thousands of curated premium stories and 5,000+ magazines
READ THE ENTIRE ISSUE
Winter 2019/2020