The rise and fall of the relationship between WeWork cofounder Adam Neumann and Softbank CEO Masayoshi Son reveals deep flaws in the tech world's quest to swallow the global economy,
By Katrina Brooker. Ilustration by Simon Prades
"Sunshine is the gift of the gods,"
MASAYOSHI SON CHEERILY TOLD A CROWD OF INVESTORS ON THE MORNING OF OCTOBER 3, 2018. HE WAS IN GREATER NOIDA, INDIA, GIVING A SPEECH ABOUT SOLAR POWER. THE DAY WAS HOT, IN THE MID-90S, AND FOR SON, CEO OF THE JAPANESE TELECOM CONGLOMERATE SOFTBANK, PARTICULARLY BRIGHT. HIS VISIONS FOR SOFTBANK—TO BE AT THE VANGUARD OF TECHNOLOGY AND AI INVESTING—HAD CAPTIVATED THE GLOBAL CAPITAL WORLD.
"As long as you have the land and sunshine . . . I will give you free electricity," he said. Son had committed to investing as much as $100 billion in Indian solar infrastructure. The free power would come 25 years from now.
Meanwhile, nine and a half time zones away, Adam Neumann, co-founder and CEO of WeWork, the fast-growing global office-leasing player, was in New York celebrating a series of recent milestones: becoming New York's largest private landlord; committing the company to becoming carbon neutral by 2023; and officially launching WeGrow, an early-education offshoot run by his wife, Rebekah.
Neumann and Son, who had become partners nearly two years earlier, when Son first invested in WeWork, were ebullient for other reasons. They believed that they were on the verge of closing a $20 billion deal to buy out WeWork's other investors and fund sweeping plans for new expansion. The arrangement would allow WeWork to forestall having to go public for years, letting it grow without scrutiny from Wall Street analysts, mutual fund managers, or other investors. Plus, the unusual venture would value WeWork at $47 billion, more than double what it had been a year earlier. This would boost the fortunes of both men. Son could point to the deal as evidence of his investment strategy's success; Neumann would join the rarefied club of American entrepreneurs, including Facebook founder Mark Zuckerberg and Uber's Travis Kalanick, whose companies' private valuations soared this high.
Meanwhile, there was a third man in the mix, Mohammad bin Salman, the crown prince of Saudi Arabia. Bin Salman was Son's biggest investor. Two years earlier, he'd put in nearly half the capital, $45 billion, to launch Son's $100 billion Vision Fund, a brash and controversial investment vehicle fueling the world's biggest startups, including WeWork, Uber, DoorDash, and ByteDance. In October, the prince would say publicly that he intended to put up another $45 billion. He was also expecting Son in Riyadh later in the month, at a Saudi financial conference known as Davos in the Desert. Neumann was invited, too, even though, as an Israeli citizen, he wasn't officially allowed in the Islamic country.
Then news broke on October 3 that Washington Post columnist Jamal Khashoggi had vanished inside the Saudi consulate in Istanbul. Almost immediately, bin Salman was implicated. As gruesome details emerged—a bone saw, body parts removed in suitcases—it didn't take long for investors or the general public to take issue with SoftBank's connection to the Saudi money. The company's stock plummeted 20%, losing some $20 billion in value.
Son remained quiet until the headlines died down. A month later, during SoftBank's earnings presentation, he claimed he'd been focused all along on helping Saudi citizens. "We want to see those responsible [for Khashoggi's murder] held accountable. But at the same time, we have also accepted [a] responsibility to the people of Saudi Arabia— an obligation we take quite seriously—to help them manage their financial resources and diversify their economy."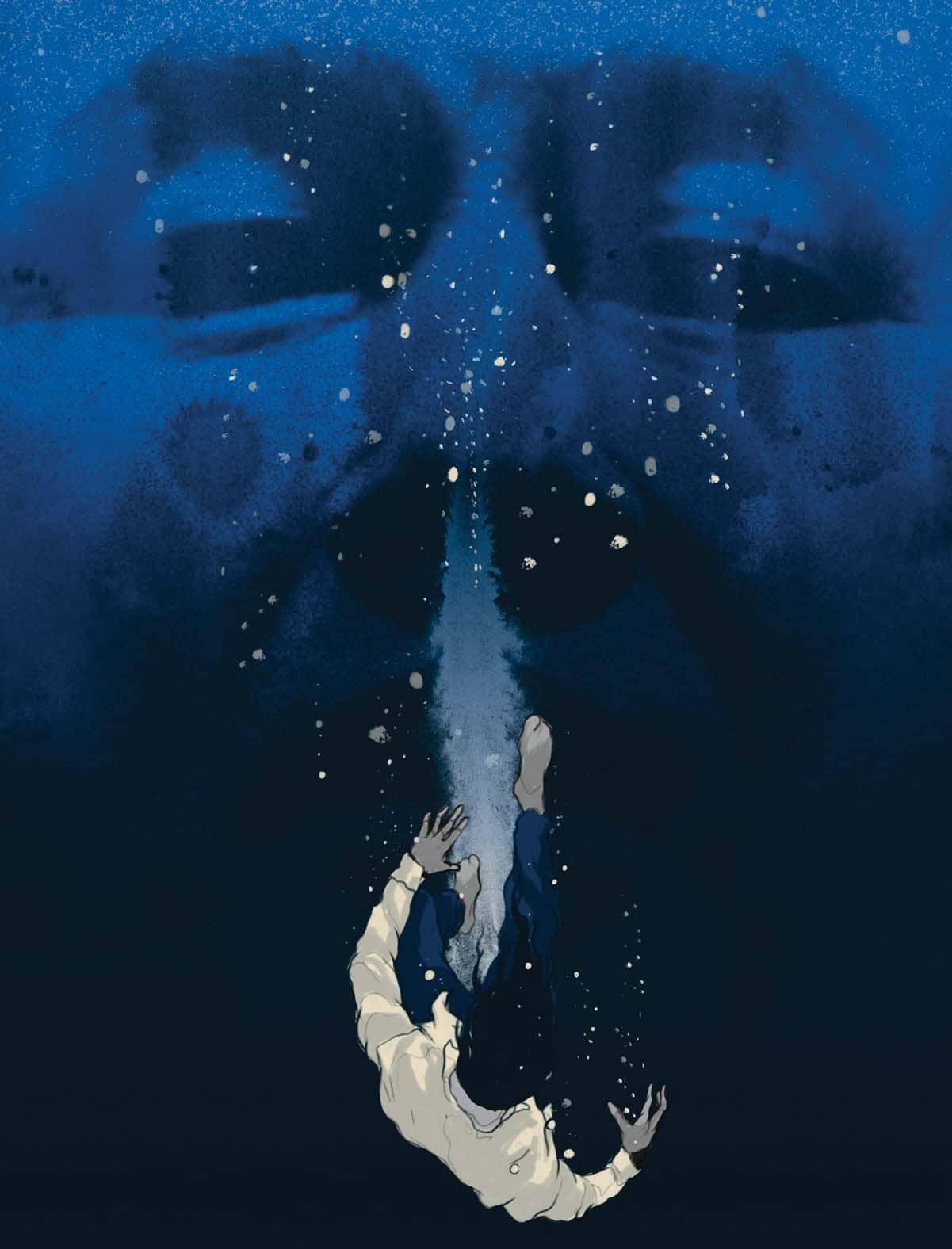 It was during this time, as pressures on SoftBank's stock price and Son's biggest backer mounted, that Son began to rethink his offer to Neumann. The pair had been arguing over who would ultimately control WeWork when the deal was done. On Christmas Eve, Son called Neumann to break the news that the deal they'd planned was off. Neumann was stunned and upset, and still desperate for cash. He managed to negotiate a revised $2 billion deal. Still feeling pressure for more capital, Neumann made another fateful move. On December 28, 2018, he filed confidential documents registering WeWork for an initial public offering.
Neither man knew it at that moment, but the move started a death clock ticking. On August 14, 2019, WeWork, which had rebranded as the We Company, released its IPO prospectus, a public documentation of the company's history of questionable management decisions and its poor financial state. Five weeks later, battered by the markets, bad press, and mounting pressure from inside the company, Neumann postponed the offering; a week later, he resigned as CEO. In a little over one month, he'd gone from preparing to celebrate a $65 billion IPO to being ousted from a company teetering on the brink.
The fallout from We's collapse has been brutal. With cash running out, it has scrambled to secure new financing. It is laying off thousands of employees, who bought into Neumann's promise of higher purpose and even higher stock options. For them, Neumann is an archvillain. While they send out résumés, he is walking away with up to $1.7 billion, part of a final deal he negotiated with Son in late October 2019 to step off the board and cede his control over the company. Son, still atop SoftBank, has the most to lose now. He has to turn We around and justify putting $18.5 billion into the company. He is also in the midst of trying to raise a fresh $108 billion to invest in new startups. But potential partners and investors are questioning his judgment: How could Son have been so wrong about Neumann?
The implosion of We is about more than bad billionaire behavior. It has exposed the innards of a deeply flawed system, one that impacts billions of people around the world. Venture investing—once a bit player in global financial markets—is now the major force behind the companies and technology reshaping nearly every aspect of human existence. It impacts how we work, move, live. It causes investors to push founders to grow their companies at breathtaking speeds, dominate markets, snuff out competitors. Entrepreneurs, boosted by money, adulation, and skyrocketing valuations, have willingly complied. Amazon, Apple, Facebook, and Google set the standards and pace for how to win market share, at all costs, even at the expense of human rights, democracy, privacy, and fairness. At We, Son's money and backing enabled Neumann's worst instincts to flourish. One We executive recounts a meeting where Neumann openly discussed building We into a "monopoly." When the executive pointed out that the word implied unfair, potentially illegal, business practices, Neumann shrugged and said that in the future he would call it something else.
In reporting this story, I spent hours talking to dozens of executives and insiders at both We and SoftBank, many of whom asked not to be named for fear of retaliation from the two companies involved. I also interviewed Neumann on the record twice before his IPO plans were publicly announced. Stories shared with me by those who lived through We's rise and fall paint an indelible portrait of a charismatic but flawed man, his powerful benefactor, and how their strange, complicated relationship ended in shambles.
PLEASE SMILE AT STRANGERS
"He saw me speak onstage," Neumann told me one morning last winter, recounting his memory of how Son first entered his life. It was January 2016, at an event called Startup India. At the time, WeWork had a $12 billion valuation, but fewer than 75 locations, and none in India. As a condition of his speaking at the conference, Neumann insisted that while there he get time with Prime Minister Nahendra Modi. Neumann brought along his father, and in one photo from the day, Neumann appears dressed in traditional Indian garb, smiling brightly as he and his dad, wearing khakis and a tie, bookend Modi. (Neumann got the idea to wear the outfit after attending Donald Trump's son-in-law Jared Kushner's birthday party the night before Neumann's trip to India, inspired by what Kushner's Harvard roommate wore to the event.)
Continue Reading with Magzter GOLD
Log-in, if you are already a subscriber
Get unlimited access to thousands of curated premium stories and 5,000+ magazines
READ THE ENTIRE ISSUE
Winter 2019/2020