Can this $16 Billion Startup Take Over the World?
Fast Company|April 2016
WeWork CEO Adam Neumann has built a Starbucks-style home for creatives to get #$%& done. All he has to do now is live up to his $10 billion–plus valuation, shush the haters, and bend society to his idealistic worldview.
A Beatles chorus bounces off the bare concrete walls of what was once J.P. Morgan's headquarters. "Come together, right now." The nearly 1,000 chattering WeWork employees who fill the event space look toward the stage, expecting CEO Adam Neumann to appear from the wings any second now. Instead, he sprints down the center aisle, and giddy conversations evolve into a cheer. When John Lennon trills "Over me," Neumann leaps onto the stage, sticking the landing.
"Wow," he begins, in his slight Israeli accent, as he turns to survey the crowd, which has traveled to New York from all over the world for We- Work's second annual employee summit this past January. "There were only 250 people the first time. If you're one of those 250 people who were here January of 2015, make some noise!" Screaming and applause. "Now, if you weren't, raise your hands and make some noise!" Another wave of enthusiasm fills the cavernous old bank.
"That's the first lesson of teamwork," Neumann concludes. "Two-fifty can easily make more noise than 900."
Neumann, who's wearing a gray T-shirt that exclaims NEVER SETTLE, paces the stage, rhythmically waving his arm as he urges the group to reach for its full noisemaking potential. "I just want to share with you guys what is happening around you," he says. The 36-year-old Neumann, with his shoulder-length dark hair, six-foot-five frame, and proclivity for black leather jackets, resembles a rock star. But the atmosphere here, especially at 10 in the morning on a Friday, is more tent revival than rollicking concert. Employees participate with the fervent obedience of true believers; there's nary an eye roll in sight.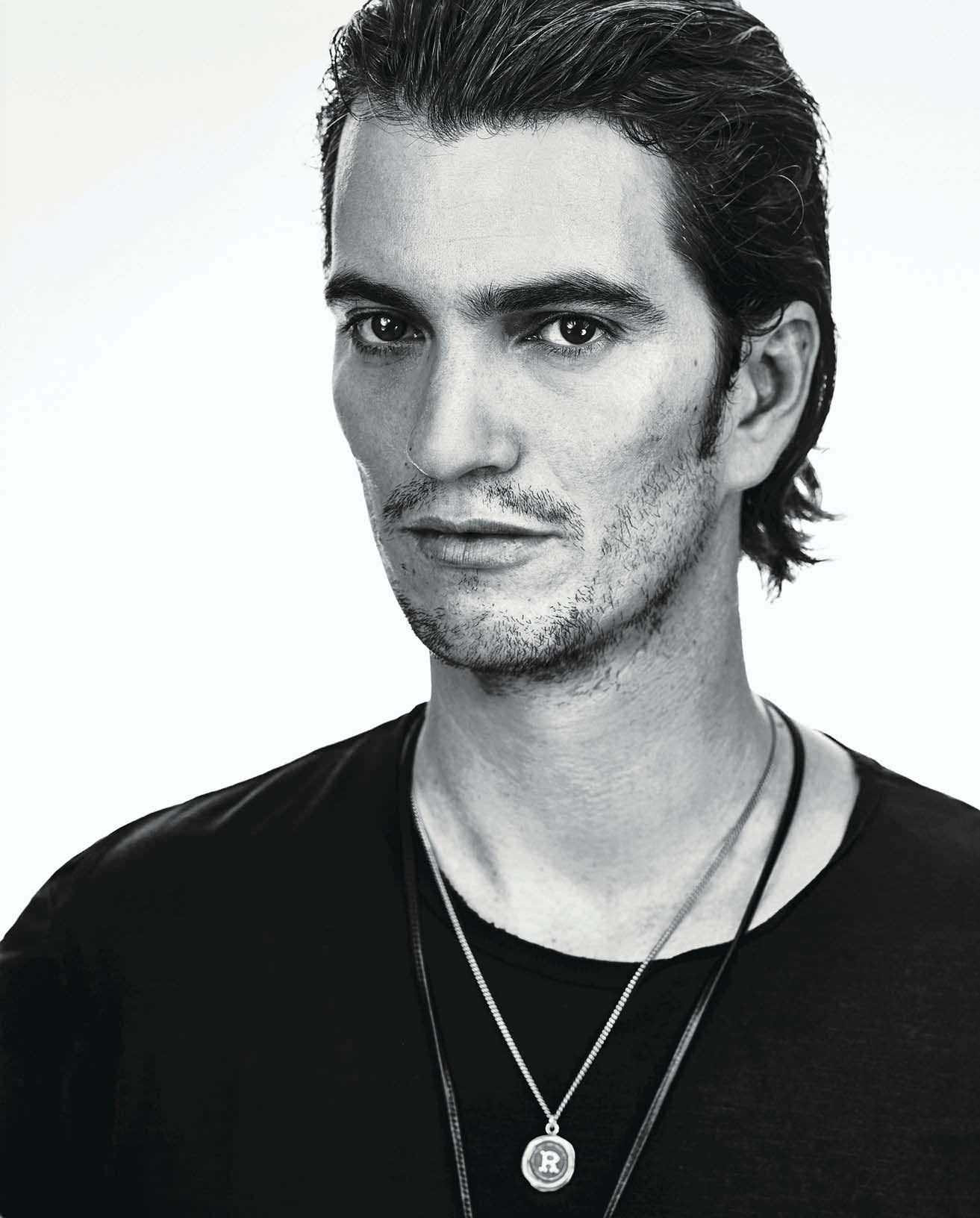 "We have kids here from Seattle!" he shouts, and a roar erupts from a corner of the large room. Bursts of "Woo!" follow for "Brooklyn! San Francisco! Berkeley! We need more energy, Berkeley! Los Angeles! Denver! Chicago! Boston! Philadelphia! Atlanta!"
Only one person pipes up for Atlanta, where WeWork will open in April, and Neumann pauses to allow the crowd to finish laughing at the contrast.
"D.C.! Miami! London! Now, Amsterdam! Tel Aviv! Beersheba!"
Neumann interrupts himself to share a quick story. "When my designers came to me and said we're going to open a location in Beersheba, I said, 'Really, Beersheeba?' They said, 'Yes, it's a college town.' And I said, 'I was born there. It used to be a dump.' " The crowd chuckles. "They said, 'No, it's been a long time since you've been there; it's a college town.' So, Be'er Sheva!" Neumann shouts, using the Hebrew pronunciation.
"Ferona!—That's more like Tel Aviv—Tel Aviv, again! Shanghai! Mexico City! Toronto! Montreal!"
Neumann has saved what he knows will be the best for last, and he pauses for dramatic effect before spitting out, "New York!" The majority of the room goes crazy. "That is a city that has achieved scale," Neumann says, to more laughter. WeWork has 26 offices in New York. "All cities are going to sound like that in the next two to three years."
Neumann and his cofounder, Miguel McKelvey, founded WeWork in 2010 with a simple business model: The company rents office space from landlords wholesale, breaks it into smaller units, and subleases it at a profit. WeWork, which now has 77 locations and more than 50,000 members, says its ultimate potential is much bigger—and investors agree. In February 2014, WeWork's backers valued the company at $1.5 billion; by last summer, its valuation had jumped to $10 billion, making WeWork, on paper, the world's 12th most valuable private startup.
Every modern generation has sought to remake the workplace, from the introduction of the cubicle in the 1960s to the 1990s' foosball tables and flexible hours. Now members of the generation that would rather make a job than take a job are embracing coworking environments where they can operate independently while still drawing support and networking opportunities from peers. Neumann calls these people the We Generation, which, he says, "cares about the world, actually wants to do cool things, and loves working."
Critics look at WeWork's business model of trading spaces and shrug, That's it? Its high valuation has made it a staple of lists predicting which unicorn startups will fail. "Their multiples are more like a tech company than what a real estate company would get," says Charles Clinton, who runs a real-estate-funding platform called EquityMultiple. "There's a feeling that that doesn't really make sense." If the economywobbles, skeptics contend, WeWork's customers will scurry back to cafés with free Wi-Fi.
Neumann, who was envisioning WeWork with 100 buildings when he had only two, sees his company as an operating system that brings real estate to life in the same way that Android is an operating system that makes a smartphone more than mere glass and metal. As more spaces open and members join the network, WeWork will have increasing power to offer such services as shipping, software, credit cards, travel, payroll, banking, and training. Eventually, members might join for these benefits alone, without any physical access whatsoever. Neumann also envisions WeWork managing offices on behalf of corporations (which are cutting down on square footage per employee). WeWork will connect them all through an app-based network. "Real estate," according to Neumann, "is just a tool."
He isn't content simply to remake the modern office; he also wants to change how millennials think about home. WeLive, his new "co-living" residences, is a bet that they'll value access over ownership. Just like they're choosing Uber or Lyft rather than buying a car or subscribing to Spotify rather than having a record collection, they will be happy to share their living space, too. The first We- Live, which features common amenities with modest personal spaces, opened in New York City in January. According to leaked financial documents, the company plans to open 68 more in the next two years, the first step toward WeWork creating entire neighborhoods. "It's a when, not an if," Neumann says of WeCities.
Of course, in order to follow through onany of these plans, WeWork needs to convince young, urban professionals to buy into its philosophy of living and working together. Which is why, in addition to square footage, WeWork runs on something that doesn't easily fit on a term sheet. You can call it a mission, a vibe, or culture. Neumann calls it "energy." If anyone can create energy, it's him. But is it enough to power WeWorld?
When Neumann moved into his sister Adi's New York apartment in 2001, fresh off his service in the Israeli military, what surprised him most was the silence of elevator rides. "Why is nobody talking to each other?" he remembers asking her. "We're in the same building. How come you don't know everybody?" In Israel, neighbors have almost the opposite relationship. "If I'm in a neighborhood and I need some salt," he says, "I don't even need to know the person. I knock on the door and I ask for some salt."
Neumann decided to turn making friends in the building into a competition. "Let's see which one of us can meet more people on every floor," he told Adi, "so after a month, we can go to that person, knock on their door, and see if we can hang out and have a cup of coffee."
Though he lost the friend-making game, it wasn't because he was particularly unsuccessful. "She was a supermodel," he notes with a smirk. By the end of the month, between the two of them, they had a friend on every floor. "The entire energy of the building changed," Neumann says.
You can read up to 3 premium stories before you subscribe to Magzter GOLD
Log in, if you are already a subscriber
Get unlimited access to thousands of curated premium stories and 5,000+ magazines
READ THE ENTIRE ISSUE
April 2016