15 Ways to Work Smarter
Fast Company
|
November 2015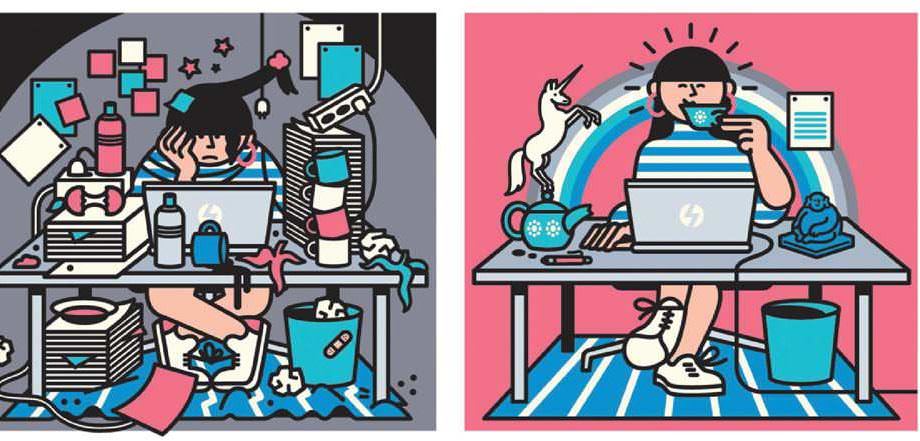 1. Declutter your desk.
Messy work space:
Creativity may arise from chaos, but a litter-strewn office probably isn't helping you get stuff done. "Attention is programmed to pick up what's novel," says Josh Davis, director of research at the NeuroLeadership Institute and author of Two Awesome Hours. Visible files remind you of unfinished tasks. An unread book is temptation for procrastination. Even if you don't think you're noticing the disorder, it hurts your ability to focus.
Tidy work space:
People with neat offices are more persistent and less frustrated and weary, according to a recent study in Harvard Business Review, which found that a clean desk helps you stick with a task more than one and a half times longer. "While it can be comforting to relax in your mess, a disorganized environment can be a real obstacle," says Grace Chae, a professor at Fox School of Business at Temple University and coauthor of the study.
2.BE PART OF THE 20% .
No matter how crazy your days get, make sure you carve out and ruthlessly protect just 90 minutes— 20% of an eight-hour day—for the most important tasks. "Even if you squander the remaining 80% of the day, you can still make great progress if you have spent 90 minutes on your goals or priorities," says Charlotte, North Carolina– based productivity coach Kimberly Medlock.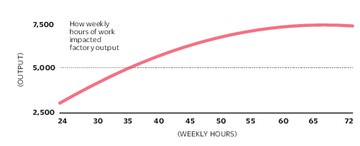 3. WORK LESS.
Think you can get more done by tacking on extra hours? According to a 2014 study by Stanford professor John Pencavel, who examined data from laborers during World War I, output was proportionate to time worked— up to 49 hours. Beyond that, it rose at a decreasing rate, and those who put in 70 hours had the same productivity as someone who worked 56 hours.
4. STOP PHONING IT IN .
You might believe you're ignoring your iPhone, but unless it's fully turned off, it's a major distraction. In a report published this year in the Journal of Experimental Psychology: Human Perception and Performance, researchers from Florida State University found that even if you don't look at your phone when it buzzes, the sound makes your mind wander.
5. Try this email hack.
How Alexandra Samuel, author of Work Smarter With Social Media, avoids getting distracted when she's waiting for an important message:
1. Find the email-to-text format for your cell-phone provider with a quick Google search. Verizon, for example, is @vtext.com, so if your mobile number is 555-123-4567, your address is 5551234567@vtext.com.
You can read up to 3 premium stories before you subscribe to Magzter GOLD
Log in, if you are already a subscriber
Get unlimited access to thousands of curated premium stories, newspapers and 5,000+ magazines
READ THE ENTIRE ISSUE
November 2015