Township vegetable garden empowers women
Farmer's Weekly|March 20,2020
The Siyazama Community Garden in Khayelitsha has changed the lives of a group of women in the township. During a media tour to the garden hosted by Coronation Fund Managers, two of the farmers, Nokwanda Nkqayi and Liziwe Stofile, spoke to Jeandré van der Walt about their organic farming practices and the impact that the garden has had on their lives.
The Siyazama Community Garden in Makhaza, Khayelitsha, in the Western Cape is an example of how the private sector can use agriculture to uplift communities.
The garden was started in 1997 by approximately 30 community members when they were given access to small patches of underutilised land on municipal properties, according to Siyazama farmer Nokwanda Nkqayi.
"Initially, the members produced vegetables only for their own consumption," she recalls.
This has changed, thanks to Agriplanner, a hands-on agricultural entrepreneurship programme run by Coronation Fund Managers and the South African Institute of Entrepreneurship. The programme has provided entrepreneurial training such as farm enterprise planning, money management, co-operative management, dealing with markets, recordkeeping, and crop management.
Coronation's support of the initiative started in 2004, when it provided seed funding to the Siyazama farmers through its Growing Entrepreneurs Programme. Today, the five women who took part in the programme run the Siyazama Community Food Garden, a fully organic, 1ha operation.
Agriplanner taught them new skills and turned them from struggling subsistence farmers into semi-commercial farmers.
"Working in the garden empowered me because I was previously unemployed, and now I have a variety of skills and a steady income. I was also able to send my kids to school," says Nkqayi.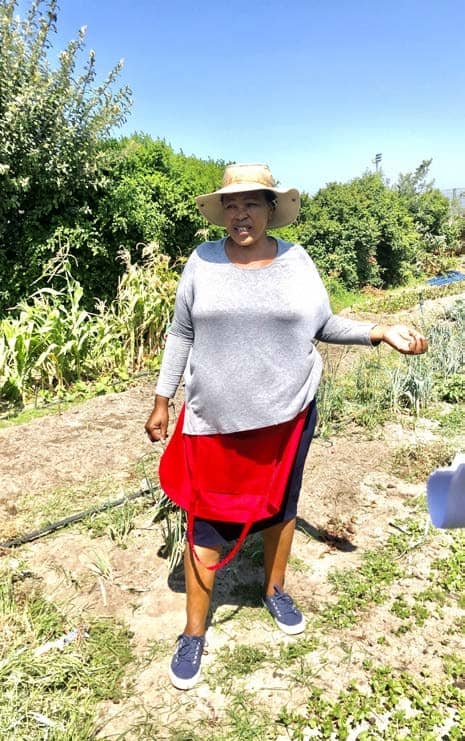 ORGANIC FARMING PRACTICES
Siyazama's farmers grow a variety of vegetables and herbs, including kale, cabbage, leeks, spring onions, spinach, brinjal and rosemary.
They have even begun experimenting with exotic vegetables such as okra and asparagus.
You can read upto 3 premium stories before you subscribe to Magzter GOLD
Log-in, if you are already a subscriber
Get unlimited access to thousands of curated premium stories and 5,000+ magazines
READ THE ENTIRE ISSUE
March 20,2020