Shifting paradigms to make SA sugar cane farming more sustainable
Farmer's Weekly|December 13, 2019
The negative effects of more than 170 years of monocropping with sugar cane in South Africa are starting to appear. KwaZuluNatal sugar cane farmer Deon Schröder explains what these are, why they should be changed, and how he is going about this on his farm.
Sugar cane (Saccharum officinarum) is a perennial crop that can be harvested a number of times once first growth and regrowth have reached maturity.
Deon Schröder, who farms in KwaZulu-Natal's Dalton area, grows 600ha of dryland sugar cane, of which about 55% is harvested in an 18to 24-month rotation.
"We get roughly five harvests from a field, which means we plough out and replant a field every 10 years," he says.
"Traditionally, a field would lie fallow for three to six months between ploughing out and replanting. Like many other South African sugar cane growers, I struggle with an increase in soil acidity over the life of a field. Even though sugar cane can tolerate soil acidity to some degree, it's commonly a severely limiting factor, resulting in serious yield losses."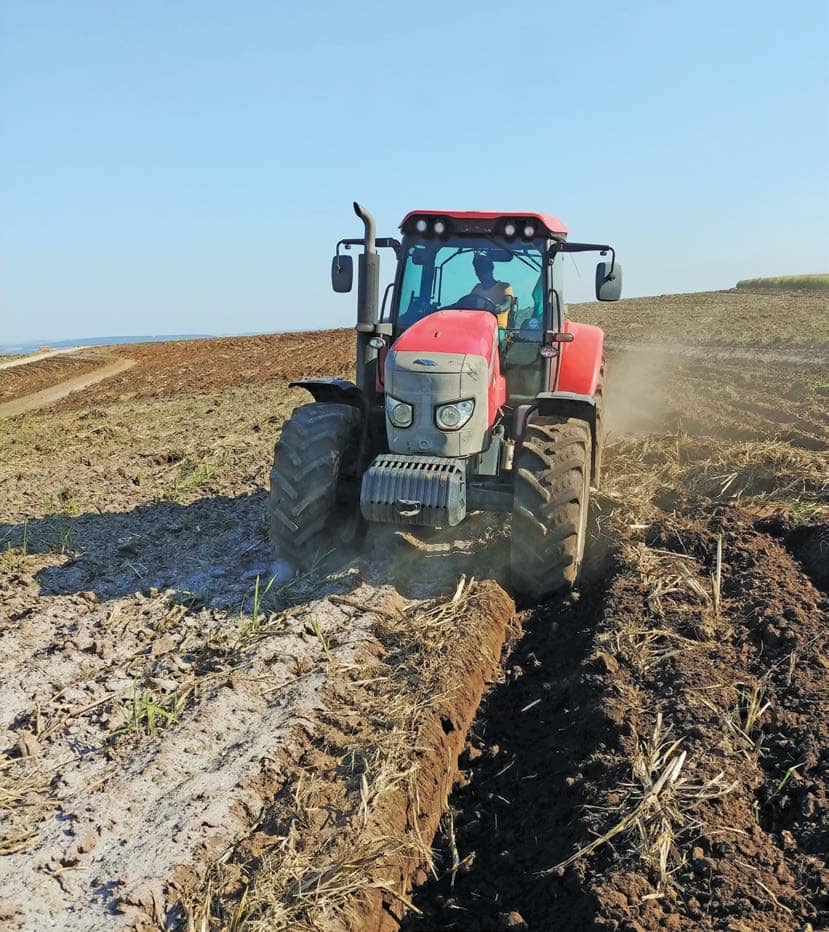 SOIL ACIDITY
South Africa's sugar cane farmers typically deal with increased soil acidity by applying lime or gypsum to the surface of a fallow land immediately after a crop plough-out.
According to Schröder, most sugar cane farmers aim to keep their lands totally free of weeds, using herbicides as well as hoes.
In addition, they use chemical fertilisers to boost growth. Based on soil test results, a fertiliser mix is applied at a rate of about 120kg/ha nitrogen (N), 20kg/ ha phosphorus (P) and 200kg/ha potassium (K). Ratoon crops are given the same mix, but a slightly higher rate of N – between 140kg/ha and 180kg/ha.
"When a field is ready for harvesting, we burn it to remove as much leafy material as possible from the standing stalks to make harvesting and processing easier," says Schröder.
He maintains that due to the intensive use of machinery and implements, which reduce biodiversity, traditional South African sugar cane farming fits into the 'industrial agriculture' paradigm. Unsurprisingly, therefore, sugar cane operations are increasingly experiencing yield losses, as well as threats from weeds, pests and diseases. This proves that new thinking and actions are required if the sector is to remain sustainably productive.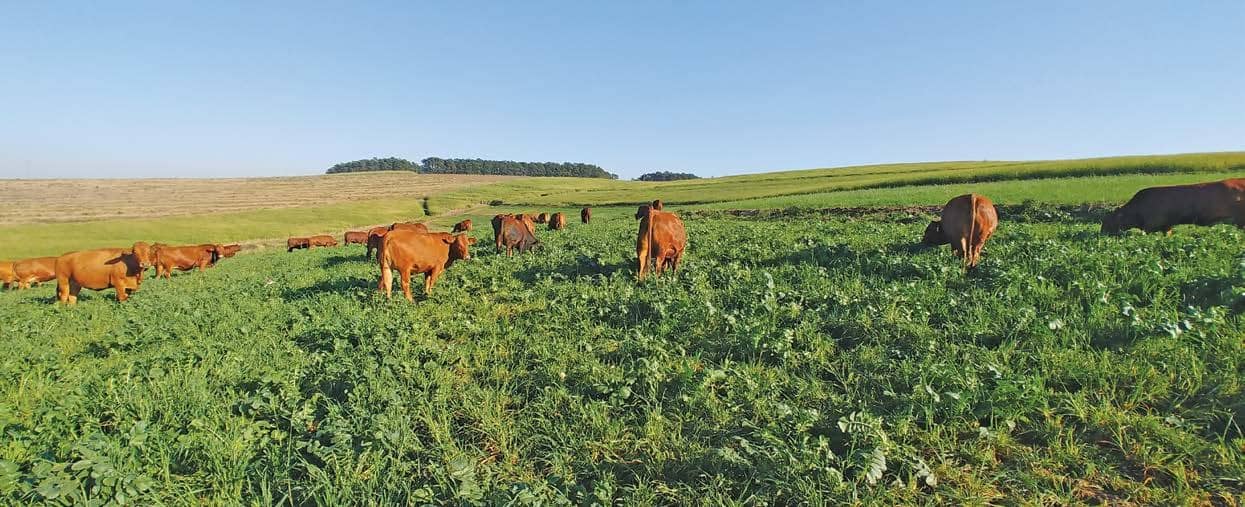 In his search for answers, Schröder read and consulted widely, finally coming across the book Dirt to Soil: One Family's Journey into Regenerative Agriculture by US farmer Gabe Brown.
From this and other sources, Schröder distilled five principles of regenerative agriculture:
• Limit soil disturbance;
• Keep soil covered with organic matter as much as possible;
• Have living roots in the soil for as long as possible;
• Maximise biodiversity above and below the soil surface; and
• Use livestock as strategic tools to improve soil health.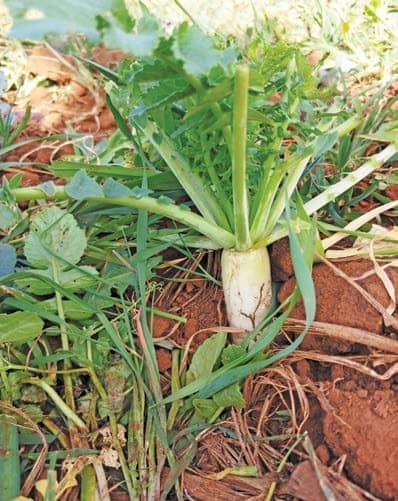 STARTING OFF
You can read up to 3 premium stories before you subscribe to Magzter GOLD
Log in, if you are already a subscriber
Get unlimited access to thousands of curated premium stories and 5,000+ magazines
READ THE ENTIRE ISSUE
December 13, 2019