Private And Government Support Helps New Farmer Flourish
Zachariah Matli's journey to running a viable beef cattle operation has had its frustrations, but he is on his way to becoming a commercial producer. Sustaining him has been his own tenacity, and steady support from commercial farmers and government.
Zachariah Matli is a born cattleman. Before becoming a farmer in 1994, he had already gained valuable experience as a livestock producer in Kroonstad. From a young age, he raised calves at his family's home, and slowly increased his own cattle herd.
As an adult, he started a taxi business. Then, in 1994, he bought an 8ha smallholding, where he continued cattle farming. By the time he moved to the 463ha land reform farm Groenpan in 2008, he already owned a herd of 15 cattle.
Groenpan is in the Free State's Fezile Dabi District Municipality. The official carrying capacity is 4ha/MLU. About 100ha are arable; the rest, consisting mainly of red grass (Themeda triandra), is suitable for grazing.
The farm is divided into eight camps, and water is supplied from seven boreholes. Temperatures vary from below freezing in winter to the high 30s in summer.
Matli says he has not really been affected by the ongoing drought in the Free State due to the limited size of his herd. But he has had his fair share of other challenges.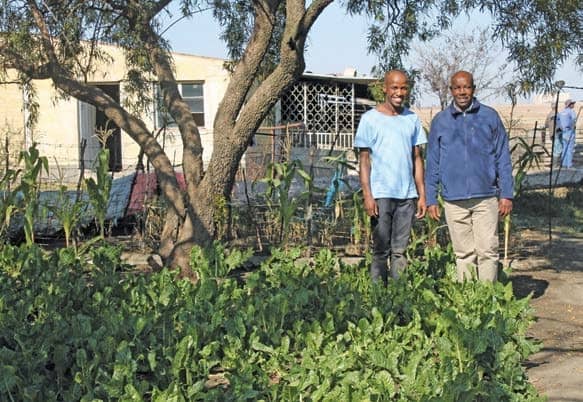 POWER PROBLEMS
Electricity was initially one of his biggest expenses. Yet without power, it was impossible to pump water for his livestock.
Carl Visagie, the farm's previous owner, came to his aid by offering to pay Matli's monthly electricity account until he got on his feet.
"Electricity is an extremely expensive input, costing around R6 000/month. If it hadn't been for Carl, I don't know how the business would have survived," says Matli. When he took over the payments, he had to sell at least one cow every month in order to meet the bill. However, the Sernick Group, a private diversified agribusiness, in co-operation with the government's Jobs Fund, gave him a monthly allowance to help cover his electricity costs.
You can read upto 3 premium stories before you subscribe to Magzter GOLD
Log-in, if you are already a subscriber
Get unlimited access to thousands of curated premium stories and 5,000+ magazines
READ THE ENTIRE ISSUE
November 29, 2019