NATURE FRIENDLY FARMING REDUCES COSTS FOR POTATO FARMER
Farmer's WeeklyMay 15, 2020
Managing plant health and strict water monitoring have paved the way to success for AL 3 Boerdery in Dendron, Limpopo. CT van der Merwe spoke to Lindi Botha about the production practices that keep his farming business profitable.
At AL 3 Boerdery in Dendron, Limpopo, potassium sulphate and MAP are applied to the soil when the potatoes are planted.
Potato production at AL 3 Boerdery is spread across three provinces to ensure a 10-month supply to the markets. Farms in Limpopo, Mpumalanga and the Northern Cape provide an annual harvest of between 55 000t and 60 000t, and achieve an average yield of 60t/ha.
The main cultivar grown is Valor, and limited quantities of Georgina, Taisiya, Lanorma, Mondeo, Panamera and Mondial are also produced.
CT van der Merwe, CEO of AL 3 Boerdery, says that it is important to stay up to date with new cultivars on the market, and he therefore plants small quantities of different varieties to test their performance.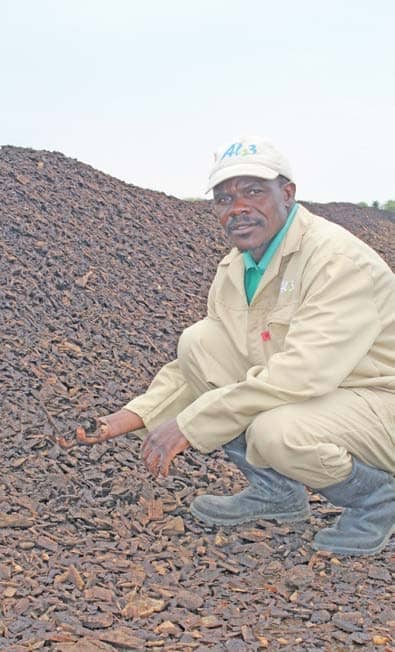 Victor Makonya manages the process of adding compost to the lands before planting. Compost provides a favourable environment for micro-organisms.
SOIL HEALTH
The key to successful potato production, he stresses, is to maintain soil health. He thus rests the land between crops.
"Because it's so hot and dry in Dendron [in Limpopo], we have the advantage that diseases tend to abate more quickly. However, we struggle to keep healthy organisms alive, which necessitates planting cover crops. And we still have to kill the harmful bacteria," he explains.
Crops are rotated using two separate cycles: a three-year cycle where potatoes and sorghum are alternated, and a five-year cycle that includes rotations of potatoes, onions, butternut and sorghum.
Van der Merwe adds that water is a limitation on the Dendron farm. This further justifies the planting of cover crops between rotations.
"In the three-year cycle, we plant potatoes in the first year, followed by sorghum, which is left on the land for two years. After this, we plant potatoes again. The sorghum isn't harvested, but rather used as a cover crop because it's cheap, tough and doesn't require added nutrients to flourish. We seed at a rate of 10kg/ ha and don't need to apply any fertiliser, as the soil has leftover nutrients from the previous crop.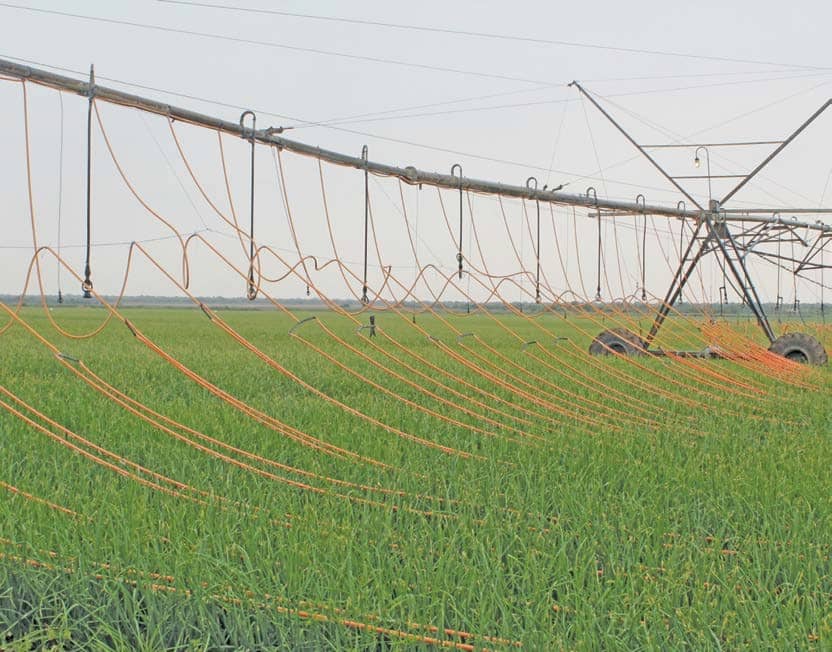 Dragline irrigation saves the farm 30% in water and 45% in electricity each year. photos: Lindi Botha
Fast Facts
You can read up to 3 premium stories before you subscribe to Magzter GOLD
Log in, if you are already a subscriber
Get unlimited access to thousands of curated premium stories, newspapers and 5,000+ magazines
READ THE ENTIRE ISSUE
May 15, 2020