Irrigation systems for undercover cropping
Maximising water-use efficiency in South African undercover crop farming operations has become both a financial and moral imperative. But selecting the most appropriate undercover irrigation technologies can be a challenge in itself. Three local experts shared their advice on this increasingly complex topic with Lloyd Phillips.
A quick look at 'irrigation systems' on the Internet reveals a bewildering array of options. They include the older technologies, the latest ones, and others under development that promise to be even more advanced than their predecessors or competitors.
Chris Barnard, a farmer and part-time agronomist at irrigation technologies manufacturing company Agriplas, cautions that before an undercover cropping operation invests in a new irrigation system or upgrades its existing system, its owners should carefully consider what the business hopes to achieve.
"With the focus being on the latest technologies for cultivating undercover crops, the basic principles for ensuring the long-term sustainability of an undercover operation are often forgotten. Hands-on management should never be substituted by automated equipment."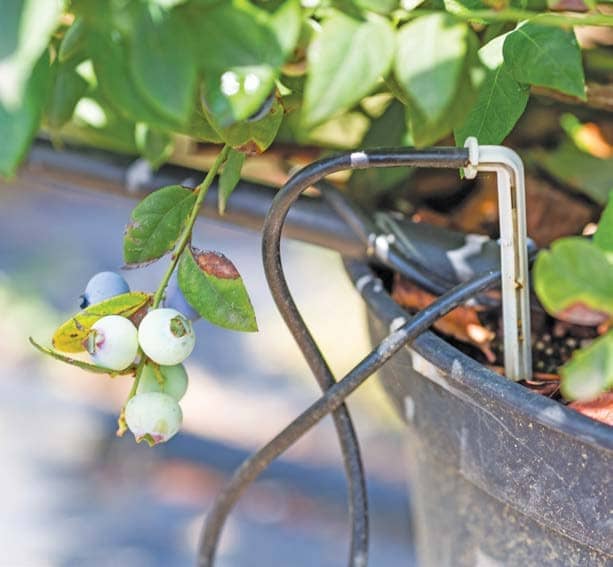 THE GROWING MEDIUM
Barnard says that efforts to maximise water-use efficiency will fail from the start if the irrigation system is not appropriate for the growing medium or substrate, such as peat moss, bark or perlite. This is especially so given that undercover crop production is highly intensive and makes use of small plant containers or bags.
Each container and its growing medium has limited water-holding capacity; generally, the smaller the container, the more often the water in the medium has to be replenished. To prevent over- or under-irrigation, the frequency and volume of each irrigation must be adjusted for the crop type, the size of the containers, and the characteristics of the growing medium.
"Irrigation water must be applied in such a way as to create a balance between the water and oxygen in the substrate. This will ensure that the plant's oxygen-absorbing and feeder roots can develop in specific areas within the substrate," says Barnard.
You can read upto 3 premium stories before you subscribe to Magzter GOLD
Log-in, if you are already a subscriber
Get unlimited access to thousands of curated premium stories and 5,000+ magazines
READ THE ENTIRE ISSUE
February 28, 2020