How Non-Genetic Factors Affect Bull Performance
Farmer's Weekly
|
November 6, 2020
An Agricultural Research Council study of the performance of Brahman bulls in feedlots across South Africa has highlighted the non-genetic traits, such as environment and herd of origin, that affect the average daily gain and feed conversion ratios of the animals. Researchers Melville Ferreira, Alfredo Lepori and Frans Jordaan explore the importance of the results, emphasising that maximum feed efficiency is essential for the long-term sustainability and profitability of the beef industry.
Melville Ferreira, Alfredo Lepori and Frans Jordaan
The world's growing human population has resulted in an increased demand for protein, and sustainable beef production is key to meeting this demand in the long term. But with natural resources under pressure, beef producers are being compelled to produce more from less. The combination of decreasing hectares available for crop production increased utilisation of grain for fuel, and an increase in input and feed costs are some of the key factors that highlight the changing dynamics of agriculture.
Feed amounts to between 55% and 70% of a livestock concern's total production cost, so a 10% improvement in animals' feed efficiency can result in a saving of several hundred million rands per annum for the industry as a whole. Moreover, measuring efficiency may result in decisions that increase productivity without increasing the cost of production, resulting in greater profit margins.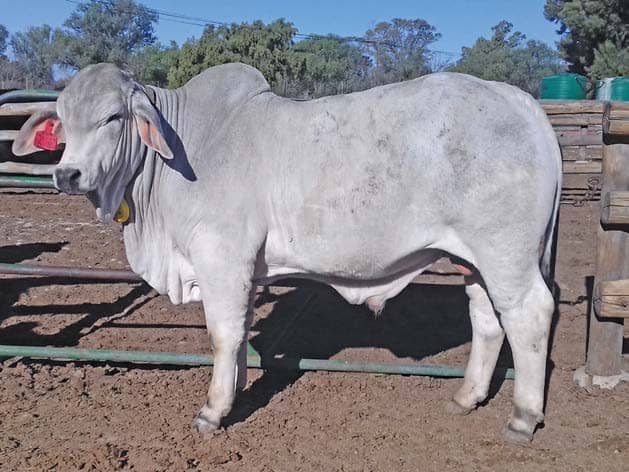 THE IMPORTANCE OF FEED EFFICIENCY
Feedlot studies in the US demonstrated that a 10% improvement in average daily gain (ADG) as a result of a 7% increase in appetite improved profitability 18%, whereas a 10% improvement in feed efficiency returned a 43% increase in profits. By improving feed efficiency, farmers contribute to a more sustainable and profitable production system.
The feed conversion ratio (FCR) is one of the traits calculated at the end of Phase C tests done by the Agricultural Research Council (ARC). FCR measures the feed consumed to gain 1kg of live weight; the less feed consumed by the animal to gain weight, the more efficient it is. Tests show that bulls consume, on average, 3% of their body weight in feed per day.
You can read up to 3 premium stories before you subscribe to Magzter GOLD
Log in, if you are already a subscriber
Get unlimited access to thousands of curated premium stories, newspapers and 5,000+ magazines
READ THE ENTIRE ISSUE
November 6, 2020