Chillies: A Hot Crop If You Know What You're Doing
Farmer's Weekly
|
November 6, 2020
Diversifying with chillies has enabled Klein Karoo stone fruit farmer JD van Deventer to increase cash flow, use orchard space more efficiently, and mitigate the climate- and market-related risks associated with fruit production. He spoke to Glenneis Kriel.
To boost his cash flow, JD van Deventer, who farms nursery trees and stone fruit at Vredehoek near Montagu in the Western Cape, used to plant aubergines or peppers at the start of the three-year fallow period between tree plantings. Prices for th se cash crops fluctuated greatly, however, leaving him with good returns one day and substantial losses the next. Tiring of this financial roller coaster, he began looking for a more stable alternative, and ended up, quite by chance, with chillies.
The opportunity came when a neighbour told him of a Cape Town-based processor who wanted a farmer to take over a chilli production contract, primarily for jalapeños.
"The fixed-price contract promised to curb the impact of price fluctuations on farm margins," recalls Van Deventer. "It also didn't require a whole new skill set, as chillies, aubergines and peppers are produced in much the same way."
During their first trial 11 years ago, Van Deventer and his father Gideon, better known as Kierie, planted 18 000 plants. But at harvest time, Kirie was disillusioned with the lightweight of the chilies. "He said there was no way I was going to generate enough volume Colesbe to justify the production costs, but we produced significantly more chillies than we expected, and the processor was more than happy to take everything we could supply," says Van Deventer.
Since then, chillies have become as important as the farm's other income streams, with the operation now supplying chillies to four processors.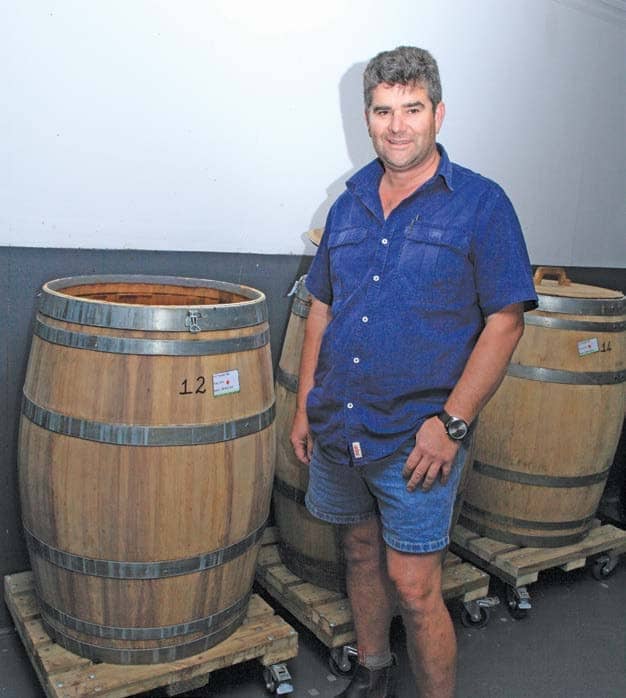 DIVERSIFICATION
A year-and-a-half ago Van Deventer also acquired his own chilli brand, Jumping Jackal, which consists of a range of premium-quality, chemical-free, hand-crafted chilli sauces, chilli mayonnaise, chilli salt and pickled jalapeños. The products are sold at various farm stalls and in a number of Spar branches, including one in Pretoria and another in Despatch.
The brand was started by a neighbour, who made a red chilli sauce. Van Deventer was thinking of adding value to his chillies at the time and liked the brand name and the story behind it.
"Jumping Jackal refers to a jackal that got stuck in a fence. My neighbour untangled the animal, nursed it back to health, then set it free," he says.
The diversification made business sense on various levels: it added value to the product and enabled Van Deventer to make better use of the on-farm 300m2 packhouse.
"We also produce export plums and apricots on 18ha of land. So when space became available to pack our fruit in a large packhouse in town, I grabbed the opportunity, as it allowed me to reduce labour costs and use my packhouse more optimally throughout the year instead of only during the fruit season," he explains.
VARIETIES AND SEEDLINGS
You can read up to 3 premium stories before you subscribe to Magzter GOLD
Log in, if you are already a subscriber
Get unlimited access to thousands of curated premium stories, newspapers and 5,000+ magazines
READ THE ENTIRE ISSUE
November 6, 2020