Birdwatching On Your Farm: A Lucrative Way To Generate Income
Farmer's Weekly|May 22 - 29, 2020
We're offering this story for free to read so that you can stay updated on the COVID-19 outbreak
Avitourism, or birdwatching, has the potential to provide farmers with an additional source of revenue, write Dr Adam Viljoen and Christelle van Zyl, researchers at North-West University's Tourism Research in Economic Environs and Society.
Dr Adam Viljoen and Christelle van Zyl
The black-shouldered kite.
Financial uncertainty, changes in the economy, the downgrading of South Africa to sub-investment grade, and the outbreak of the coronavirus disease (COVID-19) have all forced South Africans to re-evaluate their priorities. Farmers are no exception, and the old adage, ''n boer maak 'n plan' (a farmer finds a solution) is once again being put into action.
Given the above changes, as well as today's highly variable weather patterns and rainfall, it seems logical that so many farmers have diversified their economic activities. It is always a challenge, though, to decide how to do this, and which activities will create sustainable and profitable additional sources of income.
The crested guineafowl.
Much privately owned agricultural land contains pockets of undisturbed nature, and these could be used for a number of economic activities. In recent research conducted by the North-West University's (NWU) Tourism Research in Economic Environs and Society (TREES) on agritourism in South Africa, the responses of 557 farmers revealed excellent potential for tourism. The participants indicated four main reasons for wanting to implement agritourism:
To utilise their farms' resources to their full potential;
To generate additional income;
To preserve natural resources and the ecosystem;
To provide recreational activities to visitors.
The recreational activities mostly associated with agritourism were divided into five broad categories, namely outdoor activities, educational experiences, entertainment, hospitality services, and direct sales. The most prominent outdoor activities included hiking and nature trails, wildlife viewing and photography, hunting, mountain biking, and birdwatching.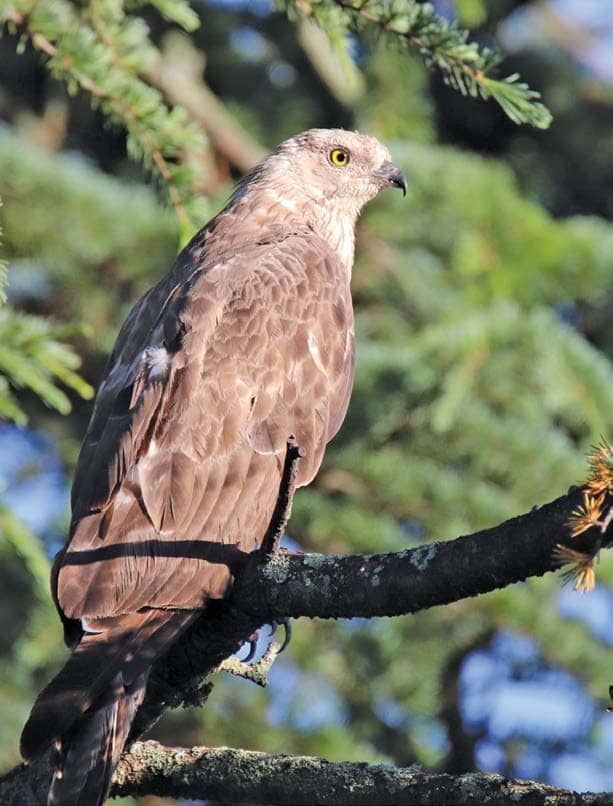 The white-fronted bee-eater.
Birding is unique in that it can be incorporated naturally into all these other activities (with the exception, perhaps, of mountain biking). So, for example, tourism products could include hiking or nature trails with the emphasis on birding, and wildlife viewing could be expanded to include birding or bird photography.
Hunting, too, could see the addition of wing shooting.
You can read up to 3 premium stories before you subscribe to Magzter GOLD
Log in, if you are already a subscriber
Get unlimited access to thousands of curated premium stories and 5,000+ magazines
READ THE ENTIRE ISSUE
May 22 - 29, 2020