All You Need To Know About Cutworm Control
Farmer's Weekly
|
September 18, 2020
The common cutworm is a prominent maize pest in South Africa. Professors Johnnie van den Berg and Hannalene du Plessis, researchers at North-West University's Integrated Pest Management Research Group, provide some useful tips on identifying and controlling this pest.
The larvae of the common cutworm (Agrotis segetum) are present throughout the year, overwintering in the soil and below weeds. They are usually a dark, dirty-grey or brown colour, and have a smooth, waxy appearance.
When disturbed, the larva coils up into a 'C' shape. It is usually found 20mm to 50mm below the surface near severed seedlings. It feeds mostly at night, and moults six times in all, growing larger with each instar.
A larva typically attacks the stems of maize seedlings, 'cutting' the plant down, hence the name of the pest.
LIFE CYCLE
Cutworm moths are nocturnal and take flight at night, laying eggs singly or in groups on the soil surface, or on the leaves of weeds and maize plants that may occur in lands in the few weeks prior to planting. The eggs are small, white and round. When the eggs are laid during autumn and winter, various sizes of larvae will be found in the soil until spring.
Small larvae emerge from the eggs after about a week. Newly hatched larvae hide under, and feed on, the leaves of weeds or crops on and near the soil surface.
Very young larvae occur on top of the soil surface, below weed leaves, while larger larvae burrow into the soil and emerge only at night. After the sixth larval instar, the cutworm burrows deeper into the soil and make a small pupal chamber, from which the moth will emerge. Several overlapping generations may be present on a maize land.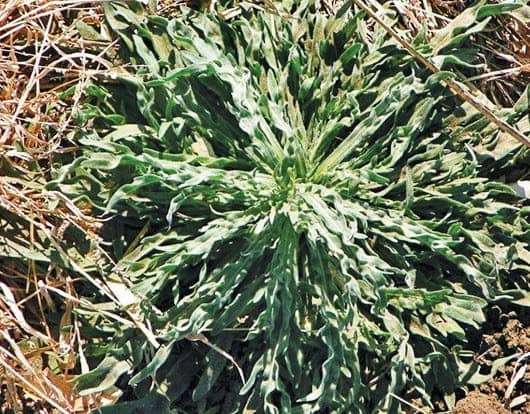 FEEDING HABITS
You can read up to 3 premium stories before you subscribe to Magzter GOLD
Log in, if you are already a subscriber
Get unlimited access to thousands of curated premium stories, newspapers and 5,000+ magazines
READ THE ENTIRE ISSUE
September 18, 2020