A Vicious Circle Of Poverty - The Scourge Of Child Labour In Agriculture
Farmer's Weekly
|
November 6, 2020
Across the world, child labour is practised more in agriculture than in any other sector. This is despite the numerous hazards involved in farm work, including unprotected exposure to chemicals, working with potentially dangerous livestock, and carrying heavy loads over long distances. Moreover, a lack of access to quality education means these children not only suffer in terms of development, but are unlikely to escape the poverty trap. Janine Ryan investigates.
A recent US government-funded report from National Opinion Research Center at the University of Chicago found that the world's biggest chocolate companies had failed to achieve key targets set in 2010 to reduce the worst forms of child labor in their West African supply chains by 2020. According to the report, an estimated 1,56 million children were still involved in cacao-related child labor in Côte d'Ivoire and Ghana in 2019 (down from 2,1 million in 2014), of which 95% were found to be engaged in "hazardous child labour".
(Cacao refers to the trees and the beans; cocoa, cocoa butter, and chocolate are made from the beans.) A 2010 documentary, The Dark Side of Chocolate, investigated child labor on cacao plantations in Côte d'Ivoire, the world's largest producer of cacao beans. The film revealed that apart from these minors being employed illegally under hazardous work conditions, many had been trafficked from neighboring countries such as Mali and Burkina Faso.
According to the documentary, rural children from Mali, one of the world's poorest countries, are trafficked to a town or city on the border of Mali and Côte d'Ivoire then smuggled across the border on motorcycle taxis. Here they are kept until sold to farmers to work on cacao plantations. The researchers also discovered that children from Burkina Faso could be bought for about €230 (around R4 500) each. This included transport from Burkina Faso and an indefinite amount of work.
SLAVERY, DECEIT, AND LIES
Most of the children working on these plantations are not paid, despite being promised wages. The cacao industry in Côte d'Ivoire also remains shrouded in mystery; chocolate manufacturers and government officials deny that children are used as slaves on plantations.
The cacao industry is only one example of extensive child labour in agriculture across the world. According to the Food and Agriculture Organization of the United Nations (FAO), more than 108 million children are victims of child labor in the sector.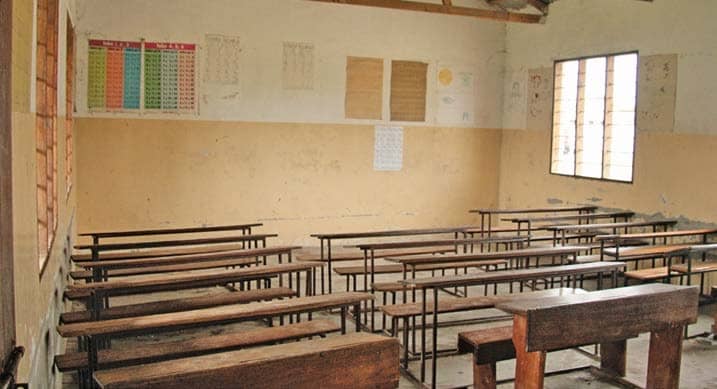 Child labor refers to work that is mentally, physically, spiritually, socially, or morally dangerous and harmful to children. It interferes with compulsory schooling, engages children below the national minimum age of employment, and/ or can be considered hazardous. If only one of these attributes is present, the work may be considered child labour. The FAO states that a child has a right to be allowed to play, attend school and be cared for, and this is the responsibility of the child's parents/guardians and community, as well as society and government.
SOCIO-ECONOMIC FACTORS
You can read up to 3 premium stories before you subscribe to Magzter GOLD
Log in, if you are already a subscriber
Get unlimited access to thousands of curated premium stories, newspapers and 5,000+ magazines
READ THE ENTIRE ISSUE
November 6, 2020