The bottom line of healthy soil: Sustaining a habitable life on Earth
FarmBiz|June 2020
Thanks to the COVID-19 pandemic, people will no longer take the air they breathe for granted. Moreover, mankind still does not seem to fully grasp that the soil we walk and live on, also counts as an essential natural resource of life.
While it also feeds the world, soil should be treasured by protecting and preserving its organic compounds.
Geology vs soil
The United States Department of Agriculture's (USDA) Natural Resources Conservation service, professes soil health as a living factory of macroscopic and microscopic workers that need food to eat and places to live in order to do their work. They say there are more individual organisms in a teaspoon of soil than there are people on earth – and soil is controlled by these organisms.
"Soil health is a complex matter and its central focus can be relayed as the interaction of several different physical, chemical and biological processes taking place," says Dr Pieter Swanepoel, senior lecturer and departmental chair of Agronomy at Stellenbosch University.
"How soil is used, will determine its health. Aside from that, one must keep in mind that the presence of soil organic matter, known as soil carbon, plays a huge role in almost all the processes taking place in soil. You will be on the right track when management practices that increase the carbon in the soil, are in place."
Dr Hendrik Smith, conservation agriculture facilitator at Grain SA, and Willie Pretorius at Soil Health Solutions, jointly agree that soil without life can be considered geology, or just plain 'dirt'. They say that the fusion of life is what transforms 'dirt' into soil.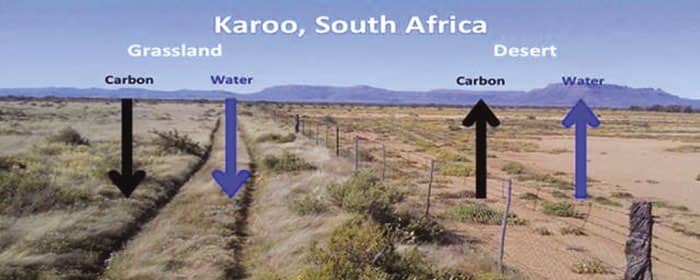 Soil health indicators
The most important soil health indicators are soil organic matter and soil organic carbon, soil pH, bulk density, soil biology, cation exchange capacity, available water capacity, soil texture, soil porosity, soil aggregate stability and hydraulic conductivity.
Pretorius and Dr Smith list these principles as important for soil health:
You can read up to 3 premium stories before you subscribe to Magzter GOLD
Log in, if you are already a subscriber
Get unlimited access to thousands of curated premium stories and 5,000+ magazines
READ THE ENTIRE ISSUE
June 2020