The number of female executives in cannabis is shrinking. Now the industry's most powerful women are working to fix that.
When cannabis was legalized in Oregon, many people saw business opportunity. But Amy Margolis saw something more specific: She saw business opportunities for women. Margolis was a criminal defense attorney in Portland and had spent a decade defending cannabis growers who'd been caught by the police. Once the state legalized bud, she turned to corporate law and helped local entrepreneurs enter the industry. "I just pivoted with my clients," she says. And as she did, she says, she saw women flood into the marketplace. They were starting dispensaries, creating new products, and, like her, providing needed services to cannabis entrepreneurs. The industry struck her as more equitable than others, where men tend to dominate the upper ranks.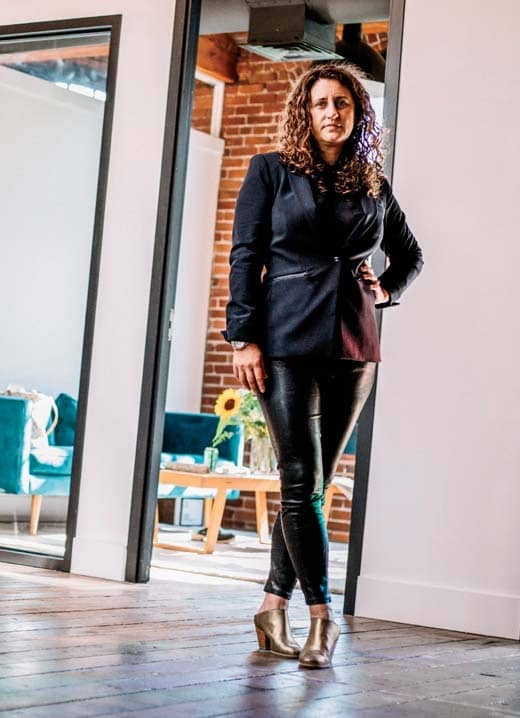 But she wouldn't say that anymore. Four years after recreational marijuana was legalized in Oregon, Margolis sees an influx of investors swiftly changing the industry's culture. "I don't think there's any doubt that as traditional capital starts to come into this space, starts to overwhelm the space, we are seeing women either pushed out or unable to get funding," she says. "Men seem to control funding overall, and they would prefer to fund men."
The cannabis industry is still young, exciting, and bursting with potential, but Margolis isn't alone in noticing a shift. Tahira Rehmatullah, one of the most powerful women in the cannabis industry, sees it, too. She's a managing director of Hypur Ventures, a cannabis-focused investment fund that sits at the intersection of cannabis and big finance. "[The year] 2014 doesn't seem that long ago. But in cannabis land, that was ages ago," says Rehmatullah. "You could be a woman or a minority and get into the space and start a company. But as the market has evolved, it has shifted to look like other industries. The barriers are becoming more evident."
Hard numbers in the industry are difficult to come by, but the available research does back this up. In 2017, Marijuana Business Daily—a female-founded company—reported that the percentage of female executives in the industry has fallen steeply, going from 36 percent in 2015 to 27 percent in 2017, and hovering just above the overall 23 percent average for all U.S. businesses. The numbers were drawn from an anonymous survey of 567 founders and senior executives among the outlet's readers.
Talk to women in the cannabis industry, and you'll often hear frustration over this. Female entrepreneurs say they want to see each other thrive and had hoped that the emerging industry could be shaped in a more equitable way.
But they're not just throwing their hands up in frustration. Instead, they're actively building the infrastructure to support each other, in ways large and small.
That's what drove Margolis to evolve her business yet again: In 2018, she launched The Initiative, a business accelerator program for female cannabis entrepreneurs. The program recently took in its first class of eight new women-helmed businesses, all hungry for a chance to prove themselves. A second cohort will go through the program in Portland later this year, and another class is planned in California.
Founders in each Initiative class spend three months working with industry experts on every aspect of business development, from marketing to finance. They hone their pitch decks and practice their presentation skills. At the end, they can pitch directly to potential investors connected with the program. And from there, Margolis hopes, a few of them will soar.
"That's at least 24 businesses. In a nascent space, that's a lot of impact," she says. "If half of those businesses are successful, and five of those businesses are vastly successful, then we've made a meaningful impact."
Continue Reading with Magzter GOLD
Log-in, if you are already a subscriber
Get unlimited access to thousands of curated premium stories and 5,000+ magazines
READ THE ENTIRE ISSUE
June 2019