HOW WE'LL FRANCHISE
Entrepreneur|July - August 2020
As the pandemic has unfolded, questions have swirled around franchising. Can food service, its biggest category, survive in a time of social distancing? Will people continue to buy franchises in uncertain times? And can brands make large, expensive changes across hundreds or thousands of units? So far, the answer seems to be: Yes! The pandemic has shown just how resilient and adaptable franchising can be. Here's what comes next.
Make It a Team Effort
As our world moves toward recovery, franchises have a secret weapon that other businesses don't: strength in numbers.
JAMES VITRANO and DANNY CATTAN
Franchising has always been a little different from the rest of the business world. We grow differently. We operate differently. But COVID-19 threw everyone a colossal curveball, and no business—franchise or otherwise—was spared.
But while other entrepreneurs struggle through this crisis alone, the franchise industry still has a unique strength to rely upon: community. Franchises are built upon the idea of working together, and now, more than ever, it's crucial that we do.
For franchisors: It's time to show up for your franchisees. And for franchisees: Now is the time to ask your franchisor for help. They are, after all, the experts in how to operate your concept and the different ways it can be configured or adapted. Any good franchisor will offer flexibility in how the model can operate, enabling a franchisee to try something a little different.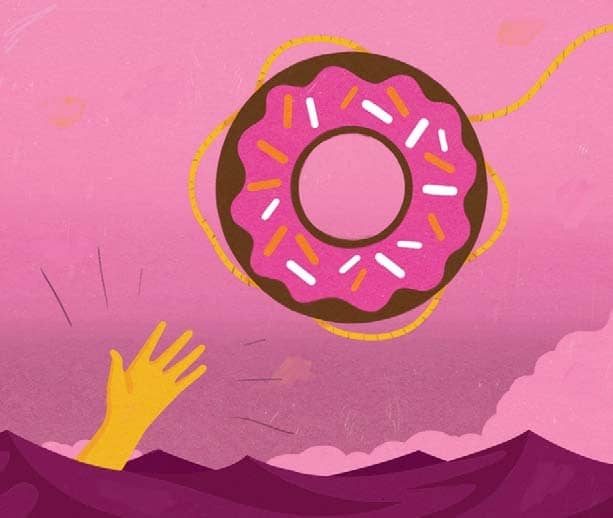 Keep in mind that many franchise concepts were developed and sold to franchisees based on a world that may not exist anymore—at least not the way it did pre-COVID-19. There might be a need to fundamentally rethink offerings on a permanent basis, rather than just a temporary one.
For example, if a franchise has traditionally been a lunch and-dinner destination, but there are just too many other businesses selling to-go lunches and dinner packs as our communities reopen, try selling breakfast instead. And if you didn't deliver before, why not try it now? These experiments might just become a staple of your business moving forward.
Small shifts in service can become valuable competitive differentiators. Grocery stores that are visibly cleaning carts between customers are putting shoppers at ease, and smart gas stations have shifted to full-service pumping to keep folks safely in their cars. What added comfort or service can you offer to attract customers— both now and in the future?
For restaurants, it might mean rearranging your dining room from 50 seats to 30. But what comes next? What safety systems will need to become part of your foundation to keep jittery customers feeling comfortable in six months? In a year? Start brainstorming now and you'll never be caught off-guard.
And remember to embrace the franchisor-franchisee relationship here—an ongoing dialogue between the home office and its operators can spark creative ideas and solutions that the entire company can benefit from.
As you have those conversations,don't forget to think beyond operational ideas. If, as a franchisee, your sales are down 40 percent, consider asking your franchisor how they can help—and perhaps suggest they take top-line royalty payments down by 40 percent, or temporarily waive support fees or marketing royalties for the months of impact.
In terms of long-term financial stability, talk about extending terms and reducing royalty percentages. For example, for a franchisee with a seven-year agreement, explore extending that to a 12-year agreement; franchisors might consider reducing royalty percentages in exchange for the extended commitment. (One thing a franchisor shouldn't be during a cash crunch is short term–oriented.)
Franchisors want franchisees to stay afloat and succeed. How corporate offices support their owners now tells franchisees a lot about who they're in business with—and what to expect as we all move toward brighter days. By working together, both parties will be ready for whatever tomorrow brings.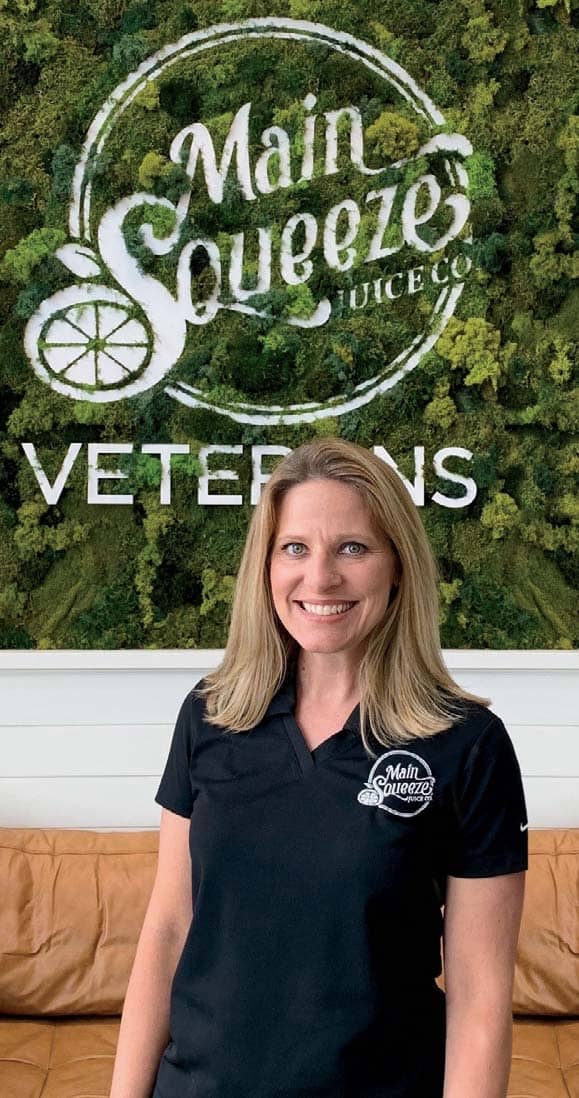 An Opportunity to Learn
For seasoned franchisees and new owners alike, guiding a business through a pandemic is a brand-new experience—one with its own kinds of successes and lessons.
JASON FEIFER and STEPHANIE SCHOMER
JENNIFER PERKINS, franchisee/ Main Squeeze Juice Co.
TAKING CARE OF THE TEAM
JENNIFER PERKINS OWNS two Main Squeeze Juice Co. locations just outside New Orleans with her brother, Andrew Blackwell. When his wife gave birth to twins mid-March, Andrew joined his family in quarantine—and Jennifer found herself navigating a pandemic without her business partner.
"It's been really hard," she says. "Not to mention I haven't gotten to meet my nieces! But safety is what's important, more than anything."
That's true of their businesses, too. Their juice and smoothie shops have required a dramatic increase in safety precautions, and while foot traffic has dwindled, drive-through purchases have quadrupled. Inside, Perkins is working overtime to keep her staff healthy and comfortable.
"A lot of our younger staff's parents wanted them to quarantine with them, and that makes sense," she says. "But it did leave us shorthanded, so for the team members who committed to go through this with us, it's easy to feel overwhelmed."
As they've taken on extra shifts, longer shifts, and the increased pressure of serving food items in a pandemic, Perkins has hustled to hire additional support staff and make sure her team members aren't stretching themselves too thin.
"Sometimes it's as simple as sending someone home a little early and letting them know that the store will be OK," she says. "Sometimes it's making sure our high school employees have the time to take their classes on Zoom and keep up with their schoolwork. Our team has been the backbone of this business, and we're finding new ways to support each other."
It has paid off: Sales for the month of April were stronger in 2020 than in 2019.
"I can't lie and say that any of this was super easy or super planned," Perkins says. "I had my moments of doubt and panic: Are we doing the right thing? Is this the right way to handle it? But now that we know we've come out on top, it's a super proud moment for our team."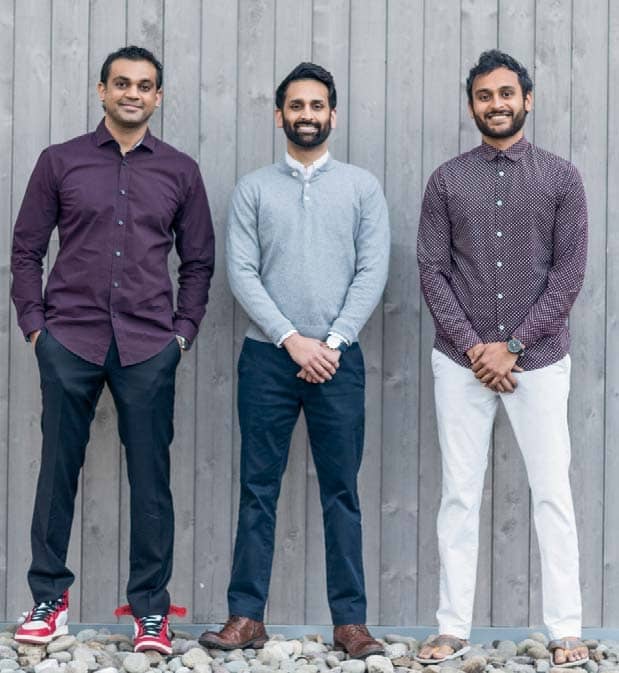 REGAL PATEL, franchisee/ Pieology
TAKING CARE OF YOUR OWN TOWN
OWNING A PIZZA SHOP is all about serving your community. So when the Pieology in Stamford, Conn., closed its dining room in the wake of COVID-19, its owners only got busier.
"We're not doctors or nurses, but we needed to do something," says Regal Patel, who owns the location with friends Nishant Patel and Sahil Patel (pictured, from left). "We have pizza, and we have food—let's keep our community fed."
The trio and their team (whom they managed to keep employed and busy with delivery and takeout orders) got to work assembling care packages of food and pizzas to distribute throughout the community and to the frontline workers at local hospitals. They started including a roll of toilet paper to deliver a laugh along with the food—and realized that their stock of supplies could be even more impactful than pie.
"It's always safety first at restaurants," Regal says. "So we contacted our glove supplier and were able to order and donate 6,000 pairs of gloves to a local hospital, and they were just like, 'Holy Jesus, that's a lot of gloves for one business to give!' "
With pizza sales down and their charitable efforts up, Patel and his co-owners are stretching their wallets thin. "We're doing this out of our own pocket, and there's no profit at the restaurant right now," he says.
You can read up to 3 premium stories before you subscribe to Magzter GOLD
Log in, if you are already a subscriber
Get unlimited access to thousands of curated premium stories and 5,000+ magazines
READ THE ENTIRE ISSUE
July - August 2020