HOW WE'LL BUILD
Entrepreneur|July - August 2020
In the pandemic's early days, celebrated investor Marc Andreessen wrote an essay about the power of entrepreneurship. "Every step of the way, to everyone around us, we should be asking the question, What are you building?" he wrote. "What are you building directly, or helping other people to build, or teaching other people to build, or taking care of people who are building?" On the following pages, entrepreneurs offer their answers.
What Investors Want Now
Some say it'll be harder to raise money. Some say there's no difference. But this much seems clear: No matter what, investors' expectations have changed.
LIZ BRODY
Pitching investors was difficult before—and now? "Fasten your seatbelts; it's going to be a bumpy ride," warns a report from the National Venture Capital Association (NVCA). It predicts that for the next several quarters, VC firms will struggle to raise their own funds, which means less cash to deploy to entrepreneurs.
But Anna Whiteman is more optimistic. She's VP at Coefficient Capital, a firm that focuses on digitally powered consumer brands (Hydrant, NomNom, Just Spices). Even if the road is bumpy, she says, it's heading into exciting territory. But to start, entrepreneurs will need to think differently about growth.
You read that NVCA report. How do you think COVID-19 will affect investors in general?
I really don't think it should cause too seismic a shift in the amount of capital deployed—just the manner of deployment. The rate of investing, at least at our level, Series A and Series B, won't really change. I think you'll see perhaps a bit of a pullback at the seed stage, where it's a little more risky. One interesting thing we're seeing across the investment landscape is that where growth was initially prioritized, now there's a shift to profitability.
The past decade has been so much about Silicon Valley making things efficient. What kinds of startups are getting VCs' attention now?
I think what we're seeing is an acceleration of a lot of the trends we were already excited to invest behind— for example, the shift to grocery moving online, telemedicine, bringing fitness in the home. Also, what will be increasingly important is a brand's ability to build community, be sustainable, appeal to the Gen Z demographic, and use new social channels in interesting ways.
During the lockdown, I'd say a good DIY hair-color brand could make a killing.
It's really funny you mention that. I was reading a report where 1,000 consumers were interviewed, and between Gen Z, millennials, and boomers, the one consistent trend that popped up in the center of the word cloud was "hair dye at home." Everybody's looking for that. The aesthetics of working on Zoom will be interesting to watch. You know, beauty historically has been surprisingly recession-proof. In 2008, it did quite well. People wanted lower-cost and easier ways to feel good about themselves.
How are founders pitching you now—by Zoom?
One interesting question is, can you do a deal without having physically met the teams behind the brand? We luckily haven't had to confront that yet. Investors might have to get comfortable with getting to know somebody and understand the way they build their brands entirely virtually. I'm very open to that. But I hope the whole industry can evolve.
Do you have any advice for founders who are pitching now?
The key things I want to hear as an investor are not necessarily to wow me with your growth expectations. I really appreciate founders who are working toward profitability and are developing sound unit economics within their model. Also, the flowery language that founders might have previously used when everything was a go and all markets were wide open—that doesn't need to be said right now. Investors are looking for truth in pitches. And one more point: The more you can leverage an organic community and word-of-mouth marketing, the better. Because that speaks to the strength of your brand.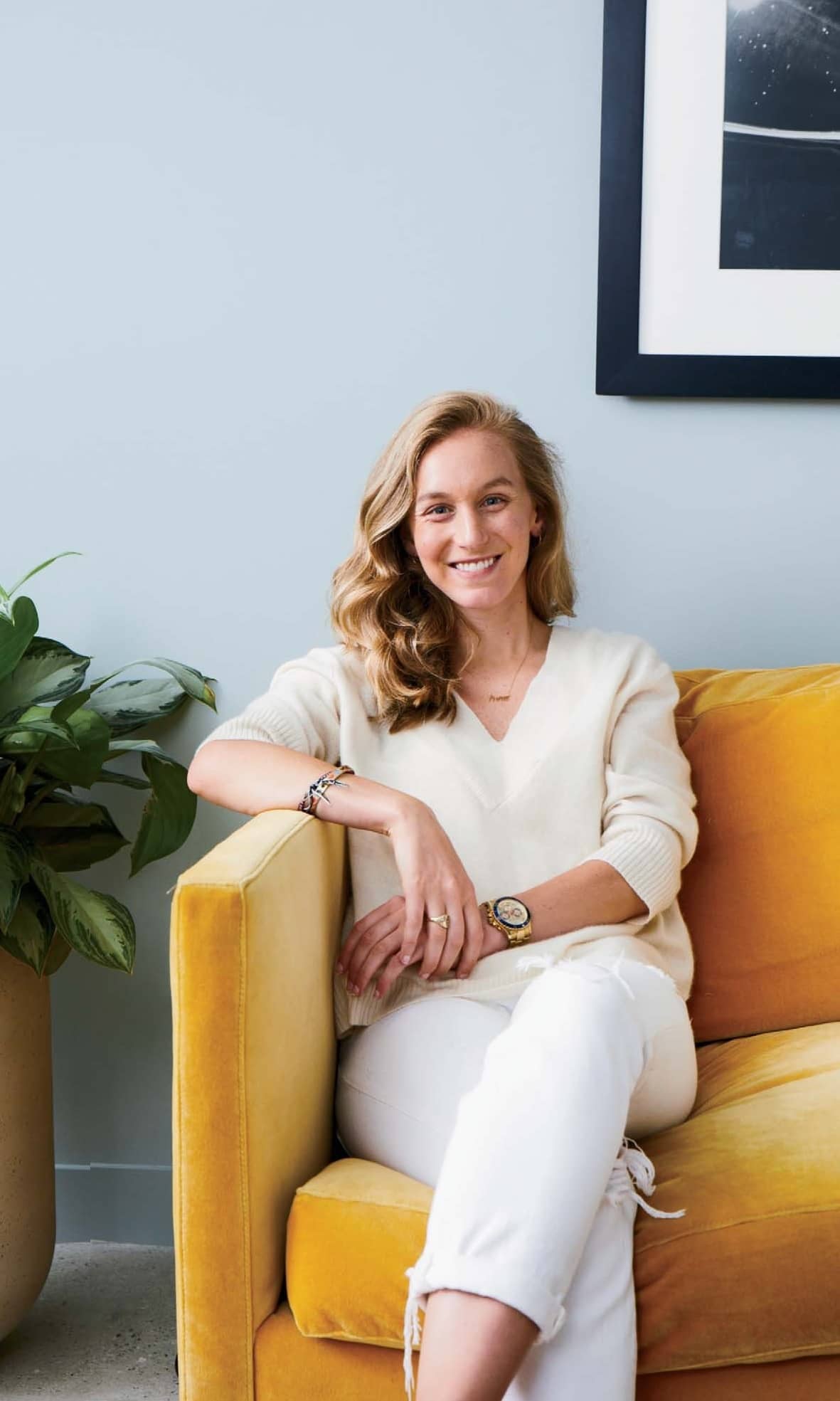 What's a good way to demonstrate that community?
Previously, it was built through physical meetups—we'll see how that evolves going forward. But the community can mean many things, and we like to see it across multiple channels. Facebook and Instagram engagement is great, but if your consumers are on TikTok or YouTube, you have to invest in the content angle and make sure the message resonates fundamentally with them. Another example is having a high clickthrough rate on email newsletters. Also, the quality and sentiment of reviews is meaningful. There are a few companies out there with just some of the most outrageous, hilarious Amazon review pages I've ever seen, and that really speaks to a consumer's willingness to put time and energy into telling other people about the brand.
All these things help drive organic customer acquisition, which at the end of the day contributes to profitability and the bottom line. So as I said, try to build the most rational and efficient business model you possibly can, because that's what investors want to hear. We're in the business of growing brands. There is capital to be deployed, and I'm excited to get to work.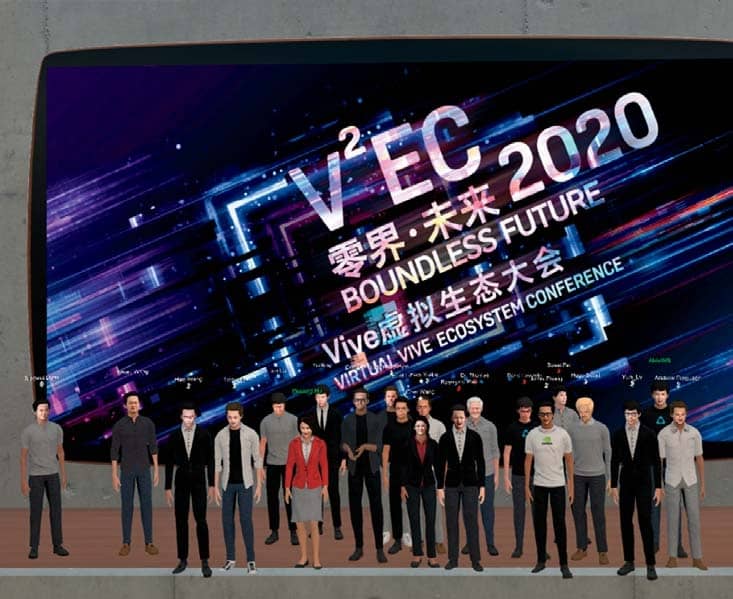 The New Social Network
How do you learn, grow, and make new connections while stuck at home? I took a trip into the world of virtual conferences—and may not want to go back.
IRINA LOGRA
I am in Los Angeles. My new friend Grégory is…somewhere in France, I think? But together, our avatars are exploring a business conference on a virtual island. The day just ended, so we stroll to the beach and await a tour by motorboat. Then we realize no boat is necessary; the water is walkable. So off we go, two digital avatars wading into the digital blue.
As our professional lives become more digital, it's worth wondering: Is this the future? Can human connection thrive in pixels? Virtual conference spaces seem to offer some insight, because while they were niche before COVID- 19, they're now in high demand. VirBela, which creates the virtual space I'm in, recorded a 600 percent increase in sales since March. VR platform Hubs by Mozilla says it's doubling users every few weeks. Augmented reality startup Spatial reported 1,000 percent growth.
Skeptics might say, "Virtual spaces aren't like real life!" That's true—though in my experience, some things are strangely the same. A conference room still looks like a conference room, and a panel still features a lineup of experts in chairs. (Their avatars can be just as boring as in real life, too.) At one session, other avatars' heads even kept blocking my view—so realistic! But there were many digital upgrades too: People's bios and LinkedIn profiles are a click away, I could find anyone immediately without wandering around, and I never worried about forgetting someone's name; it's glowing over their head.
You can read up to 3 premium stories before you subscribe to Magzter GOLD
Log in, if you are already a subscriber
Get unlimited access to thousands of curated premium stories and 5,000+ magazines
READ THE ENTIRE ISSUE
July - August 2020