High Moon Studios
Embracing its destiny, a support act takes centre stage.
The call came, as High Moon studio head Peter Della Penna recalls, when Destiny was six months old. By which time, he and his team were already well and truly hooked on Bungie's MMO shooter. As a brand-new proposition for both developer and publisher, it had already become apparent that this multi-year project was going to struggle to sustain its player base for its planned duration. And so Activision phoned Della Penna and asked if High Moon fancied making the switch from Call Of Duty to Destiny. Before he knew it, he and his senior staff were on a plane to Washington state. "There were some positive expletives involved," the studio's VP Matt Tieger says. "We loved the game and as gamers we'd always been fans of Bungie's work – so the opportunity to work with them was really exciting for us." Three and a half years later, the studio now finds itself entrusted with the expansion that not only begins Destiny 2's all-important second year, but is also responsible for killing off one of the game's most popular characters.
It feels like a pivotal moment in the life of a studio that, before that phone call, had taken a fall before coming back swinging. In 2014, High Moon partnered with Sledgehammer on another Activision behemoth, developing the PS3 and Xbox 360 versions of Call Of Duty: Advanced Warfare – incidentally, the last editions of the series to support older hardware. This established their reliability as a support team after having previously worked alone on a succession of licences, including Robert Ludlum's The Bourne Conspiracy, three Transformers games and Deadpool. If the Transformers trilogy was a success, the latter – released before Marvel's recent revival of the character – was not, and 40 employees lost their jobs after development finished.
High Moon may have downsized somewhat, then, but it still ended up working on one of the biggest games around. And that experience gave Della Penna confidence that it was the right choice to partner with Bungie, having proven its chops within such a high-pressure environment. Besides, much as it had enjoyed working on Call Of Duty, the studio's previous experience with fantasy and sci-fi meant that Destiny was more in its wheelhouse. "It was definitely closer to our design sensibilities than some of the realistic military stuff that we became proficient in," Della Penna says.
With any new partnership you've got to earn your stripes, Tieger suggests, and so High Moon initially cut its teeth in the Destiny universe by helping develop the game's co-operative Strikes. Evidently, Activision and Bungie were pleased with the job it was doing: after a short period of acclimatisation, the studio has gained another 50 staffers, bringing it up to 125 fulltime employees. As such, it's well-positioned to contribute more to Destiny 2 as the game continues to evolve.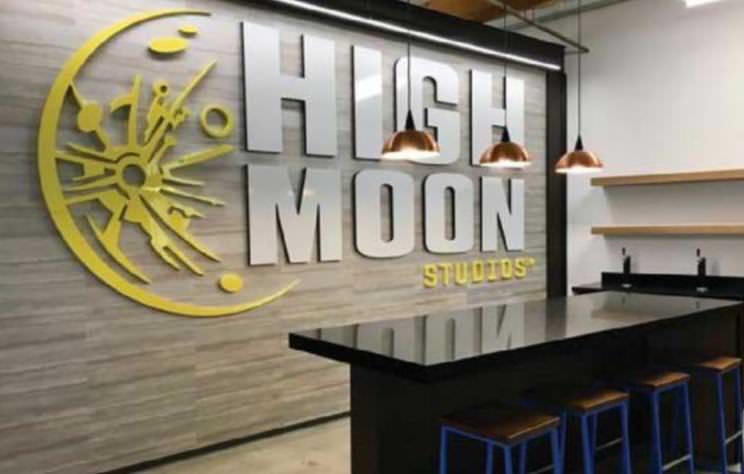 You can read up to 3 premium stories before you subscribe to Magzter GOLD
Log in, if you are already a subscriber
Get unlimited access to thousands of curated premium stories, newspapers and 5,000+ magazines
READ THE ENTIRE ISSUE
November 2018