Future Shock
How CD Projekt Red is making sci-fi real in Cyberpunk 2077, a game years ahead of anything we've ever seen before
We hardly know where to look. Every inch of Night City's Watson district is alive with detail, denser and richer than anything we've ever seen in a videogame before. Normally in a scene like this there's a particular focal point – in Cyberpunk 2077, everything is a focal point. Over to the left pedestrians pour over a crossing; in the foreground two tattooed Slackers lounge on a low concrete wall as the sun beats down. Hundreds more people, chattering, no single one the same, sweep past protagonist V as he pushes against the crowd. Blinking neon signs boast 'live nude' on the sides of skyscrapers; advertisements for NiCola soda blare out jingles. As V turns a corner into a bustling side street, what looks to be a religious group – cybermonks, if you will – shuffle past, hands tucked inside of billowing sleeves, heads threaded with glinting metal.

Said side street is flanked by stalls, their vendors loudly trying to catch V's attention, the sizzle of pad thai in the air. As he reaches the entrance to a seedy back alley, something finally holds our gaze: a cherry blossom tree, growing impossibly out of the side of a building. It's not real, of course – it's a hologram, flickering almost imperceptibly as its pink petals fall and melt away into nothingness overhead. And in that moment we understand what makes Night City so alluring: we are entranced by a vision of a reality where the grass on the other side is so green it's neon.

By all appearances, Cyberpunk 2077 is the videogame fantasy come to life. Night City is more virtual than real, a place in which everything can and will be enhanced – louder, brighter, better, more convenient. People are decipherable at a glance, labels hovering over their heads: Mallrat, Dirtboy, Slacker, Corpo Rat. Digital posters, when examined, identify the nearest place to buy the product. Friendly neighbourhood Ripperdocs give you an anaesthetic and a menu from which you can choose a range of cybernetic implants to modify your body.

And what makes it all so believable is it that CD Projekt Red's first-person-shooter/roleplaying game keeps pace with the fantasy in perfect step. Everything flows seamlessly: there are no loading screens, meaning that when V takes the lift from his apartment down to the streets we can see glimpses of the urban chaos below before stepping out into it. You can also interact with seemingly anything you care to. In our demo, V ignores dozens of different interaction and dialogue options as he walks through the streets: one homeless man waving a camera promises that there's something on it that's bound to be of interest if only you'll listen.

Stopping to view an ad drops a marker on the screen that directs you towards the nearest vending machine. Head to the Ripperdoc for a new eyeball or subdermal grip, meanwhile, and it has a substantial impact on your game. A Kiroshi Mk-I optical scanner allows you to zoom in on small details such as your Ripperdoc's boxing-glove necklace or a set of blueprints on a faraway wall – or a potentially dangerous group of people during one of V's many mercenary jobs, the scanner analysing their threat level so you can decide whether to continue the quest or walk away. A subdermal grip implanted in V's hand increases the damage dealt by all his guns, as well as updating the UI to show the weapon's firing mode and an ammo count.

The cyberpunk genre suits the medium of videogames to a T. While plenty of other games have explored the sci-fi subgenre, none have yet managed to do it to this level of sophistication. What we've seen of Cyberpunk 2077 so far suggests a sandbox city that easily outstrips the detail and quality of GTA V; not only that, but a city in which a truly next-generation mission system ensures you feel less like a fetch-quest reticule travelling from point A to point B and more like you're really making your way in Night City as a cyberpunk for hire.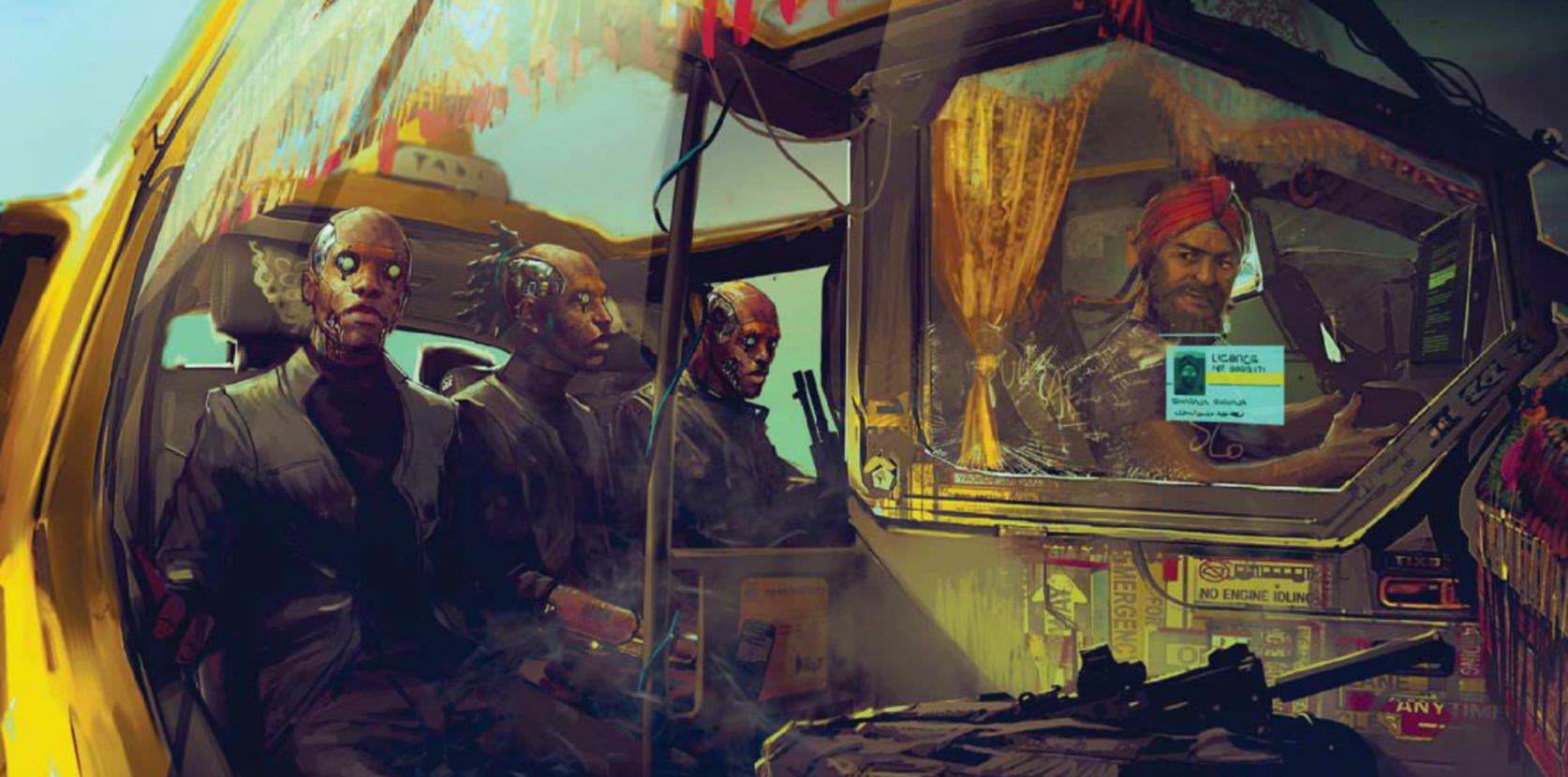 It almost sounds too good to be true. This is CD Projekt Red, after all; while its finances are healthy it is not exactly powered by the multiple millions of dollars and gargantuan dev teams of a Rockstar or Ubisoft. But there is, you may remember, a precedent. The Witcher III: Wild Hunt was, despite its flaws, quite the achievement for a then-unfancied studio, an action-RPG in which quality writing, combat and world-building brought real, tangible life to stony-faced warrior Geralt of Rivia and his world. It also brought real, tangible change to the Polish studio – The Witcher III was ten times more successful than anything it had done before. Two-hundred-odd staff worked on it; more than double that number are currently working on Cyberpunk 2077.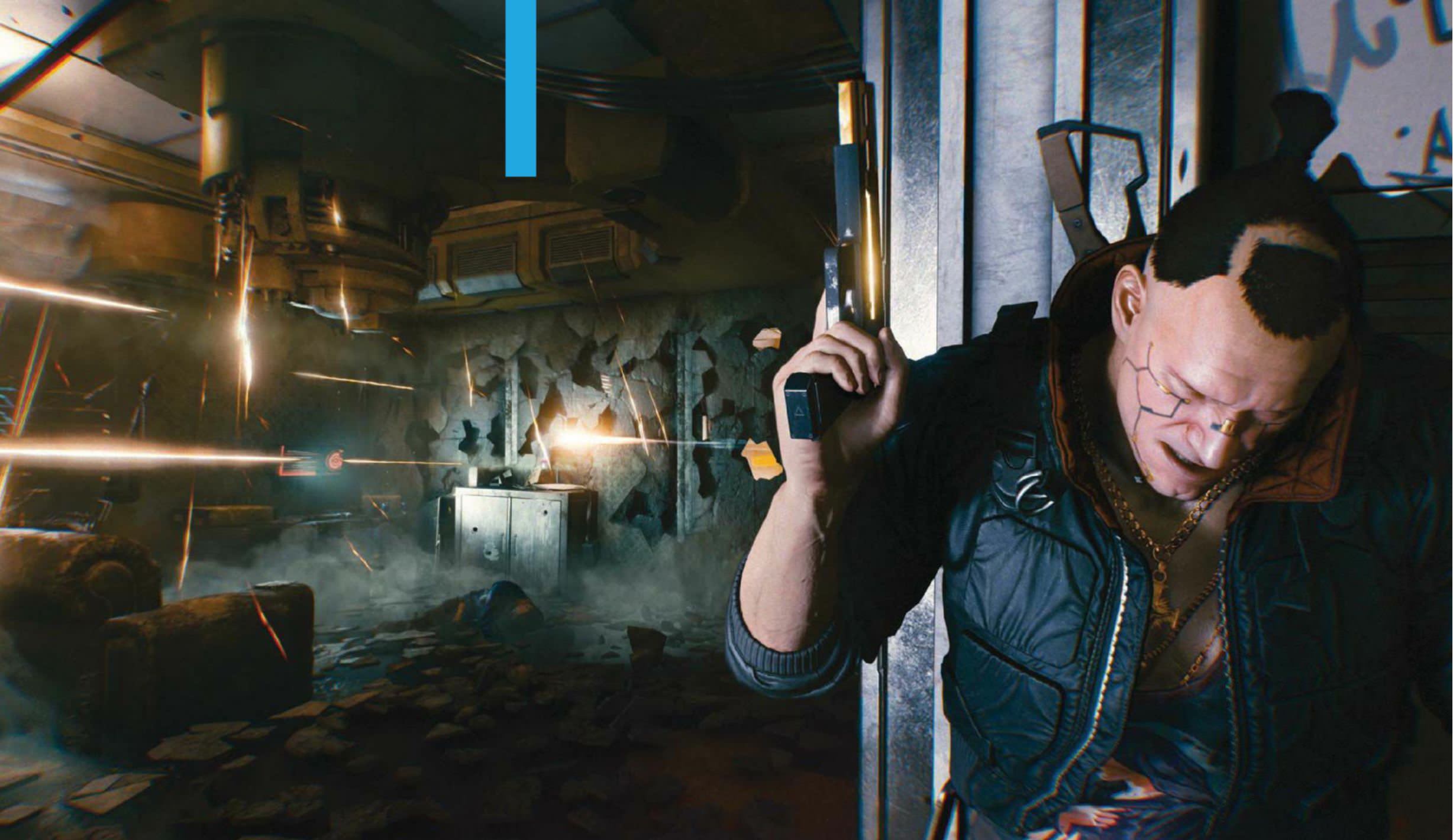 This is the start of understanding how CD Projekt has managed to put together a demo that elicited audible gasps from roomfuls of seasoned journalists. The studio has evolved dramatically over the past five or six years, and that growth, at that particular time, has had a radical impact on the way the studio works. It now has all the tools to create a game that could potentially push the medium into the next generation. "It gave us a sense of safety in our own skills," producer Richard Borzymowski says of The Witcher III's success. "Right now our environment artists are populating a level with the assets, and they are not afraid of testing out new things. This is exactly what we need to stay open to, because personally I believe that The Witcher turned out that good – and why Cyberpunk will turn out really good – because we are not afraid of change."
From the outset, ambitions were higher. "It takes a degree of determination, for sure," Borzymowski says. "From the very beginning we were saying 'Alright, this is huge, but this is what we want to aim for.' As producers, we're responsible for taking this vision and verifying the capability of the team and deciding if we have to change it structure-wise, or if we have to somehow change the content of the game to make it more flexible." Creating something of Night City's scope and detail has required significant changes to the way CD Projekt has worked before, "certainly when it comes to world-building," Borzymowski says. "From the quest designs we are deriving where the events in individual quests are taking place."
He begins to break down the demo's first quest, in which V and his partner Jackie face off against cyberware-harvesting Scavengers to find a girl whose biolocator went dark, into its constituent world parts: the dingy megabuilding corridor where people poke their heads out of doors to watch V stalk past; the apartment containing kidnapped, hacked bodies in ice baths that plays host to the shootout; the terrace outside where the Trauma Team (a form of expensive medical insurance for the super-rich) lands to pick up the woman. "When working with scoping, only this granularity can provide you safety," Borzymowski says. "If you are taking one big chunk of the game and thinking, 'Alright, this chunk will take us 200 days,' then this is not very accurate. But if you split it, and then ask 'How much will it take us to build an apartment? How much time will it take us to build the pathway from the apartment to the megabuilding?' Then you are more accurate. This is very important because it's essentially on us, and the team needs to plan the work in such a way that it's feasible."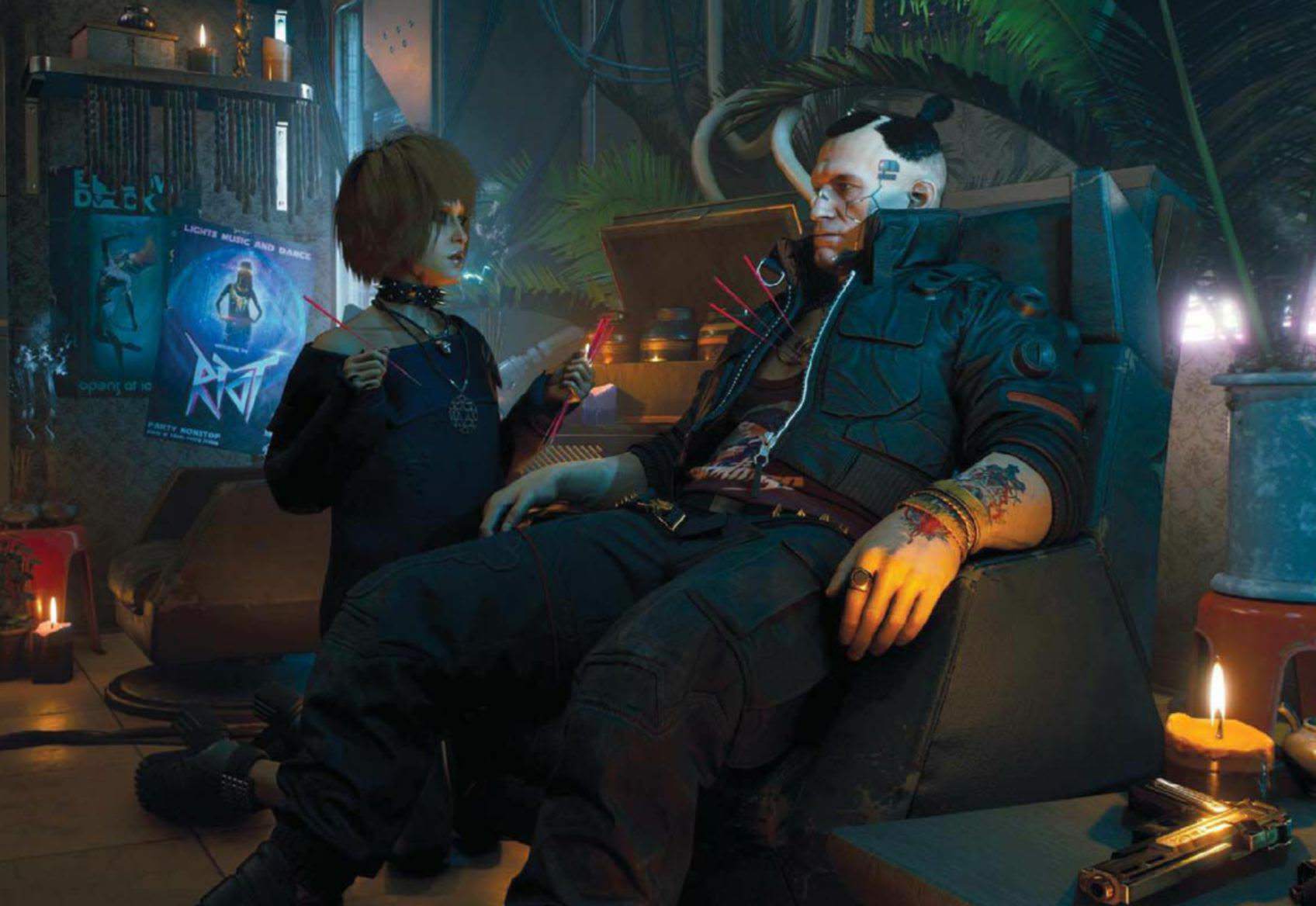 You can read up to 3 premium stories before you subscribe to Magzter GOLD
Log in, if you are already a subscriber
Get unlimited access to thousands of curated premium stories, newspapers and 5,000+ magazines
READ THE ENTIRE ISSUE
November 2018