What lies ahead in the indian IT sector in 2020
Industry 4.0 to Revolutionise Manufacturing Landscape by 2025
Living in 2019, we have all come across the term 'Industry 4.0'- the rise of new digital industrial technology. Industry 4.0 denotes the fourth industrial revolution which has emerged from the comprehensive networking and computerisation of all areas of production -Meenu singhal
Unlike Industry 3.0, that entailed solo machine and process automation, Industry 4.0 is an extension of that. Instead of single machine or process, industry 4.0 is about overall digitisation of equipment and processes, and further making it a part of a full-fledged digital ecosystem with value chain partners. It is a detailed blueprint to transform the relationship between humans and machines, with the ultimate goal of increasing quality and cost-efficiency.
Connectivity is not a new concept in the manufacturing process. But with the emergence of the new trends in the industry, be it Internet of Things, 5G, Augmented Reality/ Virtual Reality, AI or enterprise resource planning; the transformation of the supply change has become more real. As a result, even the manufacturing companies are identifying the massive impact of connectivity across the world. To leverage this digital revolution in the industrial production, and to cater to the ever-increasing demands of the consumers in the coming decade, it is time manufacturers add to the concept of smart factory.
Smart Factory
As suggestive of the term, smart factories are highly digitised manufacturing or production facilities connected for real-time exchange of data for each and every aspect of production. It is a major upgradation from traditional automation to a highly connected and intelligent system that can utilise the availability of data on a real-time basis to cater to new demands and make changes in processes, if needed to drive efficiency. However, the management of these new functions cannot be left to machines alone as they require judicious allocation of resources depending on business goals, demand scenarios and other such factors. Thus, in this technologically disrupting environment adaptive and innovative process judgements will always be an important human function. This is where Industry 4.0 ensures seamless synergies between human and machines for optimum output.
Being in the Information age, a lot of the manufacturers are aware of the importance of building smart factories to increase productivity and cost-efficiency. But the most confusing part for the most of them is how to do it. Smart factories are all about data. In other words, these are the intelligent manufacturing facilities that have the ability to dynamically make changes on-the-go. More so, because the entire system learns from the constant data flow through integrated systems.
There is a train of technologies, such as Artificial Intelligence (AI), Internet of Things and the likes, which are backing up the concept of smart factory to achieve this high level of automation and efficiency. Led by such radical transformation in operations, smart factories are often touted as the flag bearers of industry 4.0, as they amalgamate business processes with physical machines that take complex decisions on behalf of humans, further optimizing production with enhanced proficiency.
Retrofitting Old Infrastructure
The wave of transformation in the name of Industry 4.0 is finally happening, and it is happening on a huge scale. After a lot of deliberation, manufacturers are moving forward and investing in smart automation, to make sure they become a part of the revolution. Infrastructures of the past have outdated processes and are not designed to accommodate digitalization, making it difficult for the plant managers to achieve high efficiency. By investing in smarter equipment with better connectivity, the manufacturers want to achieve interconnectivity- the most important aspect of Industry 4.0. However, rushing to discard the old equipment to replace them with newer ones; unless it is absolutely necessary; may not be the only wise decision. It is true that older industrial equipment does not offer connectivity, has less strength and lesser memory for data storage. Further, it has compatibility issues with new-age technologies. However, the digitalization need not necessarily be in-built in the equipment. Often, there is an option to add them later. Considering that industrial machinery is usually designed to bear robust handling and have a very long lifespan, retrofitting can be a good option to ensure maximum return on investment and will help keep a check on capital expenditure.
Retrofitting the old infrastructure can be treated as the best option for small and medium enterprises (SMEs). Considering that the small scale enterprises are less likely to be able to afford big-ticket changes, this process of retrofitting can be really beneficial.
Smart Distribution Centre
A smart factory always needs to have the backing of smart distribution centres (DCs). The rise of Industry 4.0 and the increasing popularity of smart factories demand an evolution of distribution centres from warehouses. Finally, the distribution centres are no longer warehouses, but have become an important component of the supply chain infrastructure. Instead of cost centres, they have emerged as strategic facilities to provide competitive advantage. Agile and adaptable distribution centres which are truly receptive to efficiency and working seamlessly with human intervention is the way forward in the industry 4.0 world.
India's aspiration to evolve into a manufacturing hub for the world through 'Make in India' has created the need for robust supply chains with smart distribution centres. Organisations across the globe are automating various aspects of their production process to derive maximum benefit out of smart factories. They are expected to become predominant in the near future, considering these benefits on the back of emergence of newer technologies.
Predictions 2020: Customer Experience is Key for Edge Computing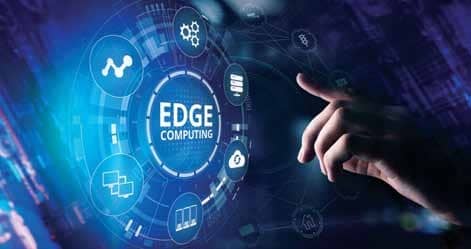 Edge computing brings computing close to the customer, so all the use cases that enable and influence customer behavior will be the first motivations for edge. IoT will heavily drive use cases, but edge computing will go beyond these, from addressing on-demand compute to enabling real-time app engagements. Edge computing will augment cloud and on-premises to enable new customer experiences - Abhijit Sunil, Dan Bieler, Brian Hopkins, Andre Kindness, Michele Pelino, Jeff Pollard, James Staten, Glenn O'Donnell, Naveen Chhabra, Jenny Thai and Diane Lynch
54% of global mobility decision-makers, whose firms are implementing edge computing, believe that the flexibility to handle present and future AI demands will be among the biggest edge computing benefits. While edge is admittedly tied more to connectivity requirements than cloud is, the economics of cloud will come into play at the edge. This indicates the vast potential that edge presents to a range of players, from traditional telcos to major public cloud firms.
These players have a huge opportunity to clarify what edge can do for customers and get on the bandwagon early. Forrester expects 2020 to be a breakout year for edge computing.
Fit, form and function will drive development of custom form factors
So far, hardware vendors have relied on existing form factors to serve the compute, storage, and network requirements at the edge. Edge computing is characterized by the variety in applicable use cases in multiple industries. The unique requirements put forth by operating conditions like space, temperature, vibrations, connectivity, and resiliency will mandate that hardware vendors develop custom form factors to deliver infrastructure needs at edge locations.
For example, running a standard rack, tower, or blade server, storage in an autonomous car isn't possible, and the compute and storage requirements for the aerospace industry will be vastly different from those of a hospital network. Non-x86 processor architectures (e.g., ARM or Tensor) will begin to feature prominently in 2020, when we'll see all infrastructure vendors launch programs to develop custom form factors that serve specific scenarios.
Emerging 5g deployments will require firms to reassess and align edge strategies
In 2020, 5G network coverage will finally increase significantly in developed markets to connect products, sensors, and data across key industrial use cases, including enabling autonomous robots and drones, creating 3D space maps to enhance worker productivity, and using video cameras or industrial wearable devices to rapidly process-critical environmental data or enhance quality assurance processes.
Edge infrastructure often plays a critical role in connecting, processing, and analyzing data from these 5G use cases as close as possible to the location of the connected product, user, or device. Outside these developed metros, 5G won't yet be a reality. Network infrastructure stakeholders must assess their firm's requirements for, and availability of, critical 5G applications and align their edge architecture with existing cloud capabilities and these 5G use case requirements.
Telcos will acquire cdns and co-location vendors to extend value
Missing out on cloud still stings carriers, which are now clawing at edge in the hope of not missing out on the next big thing. While carriers will have an extensive role to play in edge computing, especially as 5G and edge computing use cases continue to entangle, there's very little that carriers can offer compared with others that have more familiarity in distributed computing architectures.
Cloud vendors, infrastructure OEMs, IoT independent software vendors, big data, and AI startups are rushing to enable more data processing, analytics, and event-driven edge automation outside traditional cloud and data center environments. This rush to the edge will create acquisition opportunities for large, well-funded firms as vendors seek competitive advantage.
Several major telecommunication companies will look to expand their global edge footprint by acquiring content delivery network (CDN) or co-location vendors — again. Telcos will integrate the acquired edge infrastructure to expand their distributed edge compute management offerings as customers begin piloting customer engagement and IoT automation solutions that exploit sub-millisecond response times. Only a few will succeed.
Companies will choose multi-vendor packaged solutions over single vendors
As companies deal with bandwidth and connectivity limitations throughout the world, businesses will soon realize that edge compute platforms and connectivity are too complex and costly to design, maintain, or connect. Companies will work with edge compute integrators for a particular market to support their edge solutions instead of building and deploying their own. This will give rise to new ecosystem partnerships between telcos, customer experience consultancies, vertically focused software, billing platforms, and IT and business customers.
In 2020, tech leaders must learn to design hierarchical orchestration across network elements, including network operating systems, cross-stratum orchestration, lifecycle services, and software-defined networking.
Edge cloud service market will grow by at least 50%
Public mega-cloud providers such as Amazon Web Services (AWS) and Microsoft; telecommunication companies such as AT&T, Telstra, and Vodafone Group; platform software providers such as Red Hat and VMware; CDNs such as Akamai Technologies; and data center co-location providers such as Digital Realty are innovating to provide basic infrastructure-as-a-service (IaaS) and advanced cloud-native programming services on distributed edge computing infrastructure.
Telecommunication companies are contributing to edge open-source projects like Akraino, and co-location vendors like Equinix are investing in software abstraction layers that run on their distributed infrastructure. The goal of these vendors is to offer IaaS and platform-as-a-service (PaaS) services that run independently of or with only intermittent connectivity to public cloud and data center assets.
In 2020, this nascent market will begin to see explosive growth as startups partner with enterprises and large vendors to explore possible business models that depend on near real-time responsiveness for customer empowerment.
Key takeaways
• It's time to step up investment in edge computing
Enablers for edge computing are evolving at a rapid pace. 5G and enhanced communications will aid the connectivity ecosystem. Maturing cloud models will aid in the maturity of edge use cases; customer experience remains among the key drivers. AI, the Internet of Things (IoT), and smart ecosystems are a few examples of use cases that are at the forefront and will see more application in the coming months.
• 2020 will see evolved infrastructure form factors and business models for edge
Edge computing won't replace cloud or data centers, but will instead extend the ecosystem. Thus, we'll see similar maturity cycles for the edge, starting with standardised compute, storage, and networking product offerings, along with mature business models.
IoT will Propel Smart Displays, 5g, Ransomware Attacks, Supply Chains and New Business Models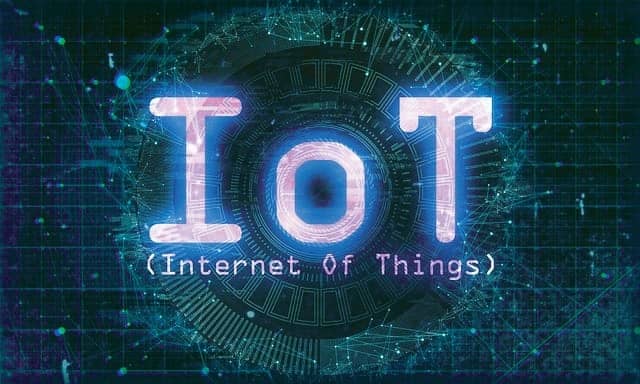 IoT remains a very diverse topic for CIOs, covering many different parts of the company. Companies design IoT into their products to connect with customers, while operations execs use IoT-enabled assets to optimize existing business operations - Frank e. Gillett, Michele Pelino, Paul Miller, Chris Sherman, Heidi Shey, Julie a. ask, Thomas Husson, Charlie Dai, Andre Kindness, Merritt Maxim, Patrick Carroll, Renee Taylor and Diane Lynch
Anybody in the company can use real-world insights from outside assets equipped with IoT sensors. In 2020, CIOs will need a broad perspective to adapt to the new technologies, business behaviours and security challenges of IoT. Here are five IoT predictions for 2020 that Forrester analysts have collectively identified:
IoT architects will integrate 5g into new designs — but not as a LOWPAN replacement
In 2020, 5G network coverage will increase significantly in developed markets as telcos finalize network deployment timelines and cement relationships with device manufacturers. 5G network infrastructure will augment, rather than replace, existing short-range wireless tech such as Bluetooth, Zigbee, and Z-Wave.2 In 2020, over 40% of IoT devices will transmit data to gateways or other nearby devices using low-power wireless personal-area networking technologies (LoWPAN). Some gateways will leverage 5G solutions to backhaul the data, pushing data to the telco network or into the cloud.
As a result, in 2020, enterprise network architects in most industries will continue to use their existing LoWPAN technologies. Those working in industrial, manufacturing, and building environments will be early adopters; some have even been alpha testing various 5G technologies.
Even they will find it's too early to commit to 5G for use cases that directly connect large numbers of low-power IoT sensors in their environments. Instead, these firms will choose to use LoWPAN technologies to connect locally and backhaul aggregate sets of information through a gateway that uses 5G or traditional wired connections.
Consumers will embrace smart speaker displays, driving the rise of multimodal design
Smart displays — smart speakers that include a phoneor tablet-size screen — got their start with the first Amazon Echo Show in 2017. The category is set to boom in 2020, with Amazon and Google now shipping small smart displays that they sometimes discount to as little as $65. In q2, 2019 almost half of Baidu's smart speaker sales have featured a display, powering Baidu to No. 2 on global sales charts.
Continue Reading with Magzter GOLD
Log-in, if you are already a subscriber
Get unlimited access to thousands of curated premium stories and 5,000+ magazines
READ THE ENTIRE ISSUE
December 2019