IIoT Solving Business Needs
DataQuest|November 2019
The Industrial Internet of Things (IIoT) combines digital technologies such as cloud computing, IoT and ML and to drive value for the businesses and help them to stay competitive in the global market by reducing cost of operations and customer servicing
Ubiquitous connectivity, cheap data rate, reduction in sensor price, reduced cloud commute and data storage cost, availability of massive data from operational technology, device sensors and enterprise systems etc., are some of the key catalysts that are making IIoT a reality.
Geo political instability, trade wars, fluctuating price of commodity, etc., further adds to challenges. Customers are demanding greater experience. They are no longer loyal to one brand. Global players entering the market and startups offering better services at the cheap rates, are further beefing up the competition.
The need of the hour for businesses is:
• How do they increase the topline by identifying customer needs and offering personalized products and services with faster turnaround and consistent quality?
• How do they innovate with business model to generate new revenue stream?
• How do they adopt sustainable business practices to contribute to the environment health and safety objectives, and increase brand value?
• How do they embrace technology advancements and infuse them in the processes to achieve all of the above?
IIoT for Business
Predictive analytics applied on these data can help pre-empt the equipment condition and reduce the unplanned downtime and production loss. It can also help produce consistent quality of product by providing early indicators of product defect to reduce rejections, rework and warranty claims.
With better visibility into the plant availability and control on product quality, manufacturers can achieve better on-time and in-full delivery performance and achieve higher revenue. With IIoT, manufacturers can monitor energy consumption in real-time and find opportunities for savings, as the energy cost contributes to significant portion of manufacturing cost. With the advancement in sensor technologies, it is possible to make the product smart. With smart products, manufacturers can gain real-time insights of their products and usage pattern. Data generated in the field can be used to improve the product design and performance.
It can also help reduce the churn rate of customers by offering superior customer service around smart products. With smart products, businesses can innovate with their model by offering product as service or creating new offerings and monetising them.
However, perhaps the biggest evolution from IoT perspective that is happening today is the Industrial internet of things (IIoT). In IIoT, the usage of IoT is going beyond the consumer, and connecting machines and devices, not just to enhance productivity, improve efficiencies, but also improving the health or safety. Many of the applications are in the areas that may be high risk.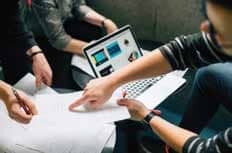 IIoT and 5G
One key development to watch out for is how the advent 5G technology will benefit IIoT and supporting technologies. According to Amar jadhav, IIoT is changing the way businesses are run with technology advancement in sensors, Big Data, cloud communications and other communication technologies. 5G is a next generation of communications. It will have a widespread impact on multiple areas, ranging from manufacturing, education, healthcare, citizen services and gaming.
Some of the most important performance currencies that 5G brings to the table are: higher reliability, higher throughput, lower latency and increased energy efficiency. In technology terms, 5G is poised to bring applications in the areas of enhanced mobile broadband (eMBB), massive machine-type communications (MMTC), and ultra-reliable and low-latency communications (URLLC).
The other application 5G is going to enable is edge cloud computing from within the communications network. This multi-edge cloud can bring lower roundtrip latency and higher overall availability. All of these characteristics of 5G are going to bring massive value to manufacturers in the area of equipment availability, product quality, and safe and sustainable manufacturing operations.
Traditionally, Industrial operational technology networks are completely wired because of zero tolerance, when it comes to network reliability and latency. There is no suitable wireless alternative. The field sensor devices are connected to the industrial gateway, distributed control system (DCS) and supervisory control and data acquisition (SCADA) systems through wired networks using the Ethernet.
With 5G mMTC, it is possible to connect industrial machines wirelessly, without compromising on data latency, network reliability and data volume. Thus, manufacturers can optimize the CAPEX required to set up the automation network at the shop floor to start their IoT journey. According to Vijay Sethi, 5G technology promises to reduce costs relating to the cabling infrastructure and also ensure flexibility on shop floor by supporting things like autonomous carts, automated guided vehicles (AGVs), supporting connectivity to remote sites, allowing connectivity of dispersed factories across different locations, thus increasing the flexibility in industrial applications.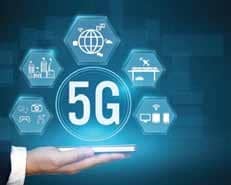 IIoT and cloud computing
Cloud computing provides massive scale storage capabilities and the elasticity to manage the huge workload generated from IT (information technology) and OT (operational technology) data optimally. With the economics of scale that some of the cloud service providers have achieved, it is also economical now to subscribe to cloud services, rather than set up your own data center, to process massive amounts of data.
Amar jadhav felt that the benefits that IIoT brings, helps generate greater RoI for businesses. Cloud services like IoT connectivity, device management, Big Data storage, machine learning algorithms, data visualization capabilities, cloud-to-cloud interoperability, cloud-to enterprise application integration capabilities, cloud identity services for secure data communication, and user authorization, etc., are all making cloud the de-facto platform for organizations to start their IIoT journey.
Hero's Vijay Sethi said that IIoT is today used in areas like predictive maintenance, where real-time data generated from the IIoT systems can be used to predict defects in machinery. It can ensure that action can be taken before the machine breaks down, to reduce downtime, asset tracking, supply chain, monitoring conditions within a factory, monitoring machine performance like vibrations, temperature and other factors. This is to ensure that the performance of the machine, and hence, the quality of products, is optimal.
Other areas include remote inspection and diagnostics, tracking products and machine inventory, using AR/VR for maintenance and training, management of production facilities, the use of robotics on the shop floor, tracking goods post-production etc.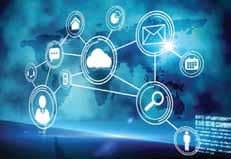 IIoT and Smart Manufacturing
You can read upto 3 premium stories before you subscribe to Magzter GOLD
Log-in, if you are already a subscriber
Get unlimited access to thousands of curated premium stories and 5,000+ magazines
READ THE ENTIRE ISSUE
November 2019