The 'When' And 'Why' Of Selling Equity Mutual Funds
Dalal Street Investment Journal
|
September 14, 2020
Exiting a particular equity mutual fund is, at most times, triggered by a panic reaction to the behaviour of the stock market. This should not be the case. Investors need to be clear in their mind about the motive behind making such an exit and then timing it right
There are various kinds of mutual fund investors in accordance with thought processes and inclinations. Some of them believe that having once bought a fund, it's all right to remain invested forever and thereby create wealth. Then there are others who think that the best policy lies in getting out of a fund if it is fetching lower returns. In addition to these two extremes, there are investors who squat in the middle, and neither marry the fund nor are in a hurry to move out of the fund without prior due diligence. For some investors, the rate of return is the enticement factor and hence they constantly seek funds that give them higher returns.
However, investors need to be extremely careful while exiting their equity mutual funds. In this article, we are going to discuss when you should consider ditching your equity mutual fund. But before moving deep into it, it's important to understand that mutual funds are not stocks. And hence, it does not in any way mean that a decline in the stock market should trigger exit from mutual funds. Stocks are individual entities, whereas mutual fund schemes are portfolios of stocks. And hence it would be futile to engage in market timing to exit from a fund. So, when should you sell your equity mutual fund? Here are some salient factors: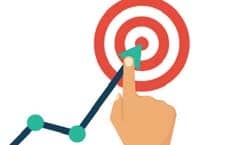 Achievement of Financial Goals
You may need to sell your mutual funds if you have achieved your financial goals. This is obvious because you have been saving for a particular set of goals. Goal-based investment is one of the best ways to invest in mutual funds as you know beforehand why you are investing. It is like deciding your destination prior to starting the journey and coming to rest once you have reached there. Further, if your long-term goals are nearing, then you might need to switch from an existing portfolio to a low-risk debt portfolio. This will ensure that your investment plan does not get impacted due to any sudden volatility in the market. For instance, the current sharp fall in the market may tempt you to shift your accumulated corpus to safer securities if you are nearing your goal.
You can read up to 3 premium stories before you subscribe to Magzter GOLD
Log in, if you are already a subscriber
Get unlimited access to thousands of curated premium stories, newspapers and 5,000+ magazines
READ THE ENTIRE ISSUE
September 14, 2020