SECTORAL OUTLOOK 2020 THE GOOD BAD & UGLY
Dalal Street Investment Journal|May 25, 2020
It makes tremendous sense to increase appetite for equity when the stock prices fall. However, it is easy to get confused or even totally lost while deciding which sectors to focus on in such a crisis-driven situation. For sure all sectors are negatively impacted; however, some are impacted more than the rest. The DSIJ Research Team shares the outlook for various important sectors that will prove to be gamechangers for the economy
Unprecedented is the word that most easily comes to the mind of any layman or expert when asked to describe the current crisis. But while some are simply wringing their hands, smart investors are already doing their homework and sensing an opportunity to park their excess monies in the equity markets. While identifying opportunities in the market, a hunt is on to predict which sectors may do well and which may underperform. Sectoral allocation and exposure is the key to portfolio performance. Investors overweight on banking in 2020 may have underperformed the key benchmark indices while investors overweight on pharmaceutical and FMCG may have outperformed the markets.
Says Ratul Chaudhary, a seasoned investor: "Betting on the right sector is most important and hence investors should spend quality time on analysing which sectors may do well. I remember having being stuck in telecom stocks for over 6-7 years with no gains. I had invested nearly 10 per cent of my portfolio in telecom. If the sector preference goes wrong the portfolio performance is impacted negatively and one may never be able to calculate the opportunity cost of investing in the right sector."
In the current crisis situation, the fundamentals of several industries are shaken and the prevailing uncertainty is making it difficult to analyse the trend in earnings and business sustainability. Under such circumstances it becomes essential that investors give more importance in understanding sectoral outlook for the most important industries that will provide the required triggers to drive Indian economy ahead.
Automotive
The automotive industry is currently struggling like never before on account of the virus pandemic. This is both in India and across the world. Further, the production of BS VI-compliant vehicles has already taken a hit not to forget that some of the companies have posted zero sales in the ongoing crisis-hit period. As far as Q4FY20 is concerned, domestic demand has been affected badly at the retail level along with the piling up of BS IV-compliant inventory. In terms of volumes, the industry has witnessed a decline of 21.6 per cent on YoY basis. Volumes of passenger vehicles witnessed 21.3 per cent YoY decline in Q4FY20 while the volumes of commercial vehicles declined massively by 47.7 per cent YoY.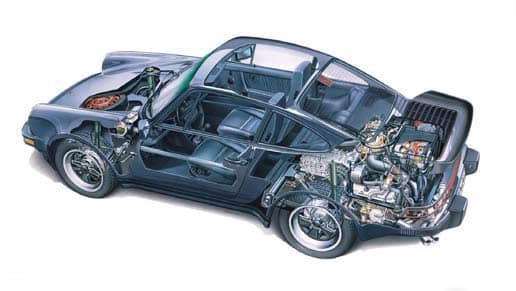 The LCV segment has also posted a sharp decline in its volumes by 42.2 per cent YoY. As for the volumes of two and three-wheelers, they have witnessed a decline of 24.5 per cent and 20 per cent respectively on YoY basis. Looking at the recent monthly sales data of April 2020, major OEMs such as Hero MotoCorp, Bajaj Auto, TVS Motor, Maruti Suzuki and Mahindra & Mahindra reported zero domestic sales. Companies engaged in agriculture machineries and tractors have registered some volumes after an exemption on sale of agricultural machinery was announced by the Union Government on April 20.
During the course of the pandemic, industry players have resumed some of their operations by following proper government guidelines which is a good sign of some sort of revival. In the short run, the industry is likely to witness pressure and volumes are likely to be affected. However, in the long run, revival is expected in rural-focused OEMs and two-wheelers. The sharp fall in crude oil price coupled with lower interest rates would provide some cushion for demand by FY22E. But, this would be the case only if the ongoing pandemic is contained and economic activities get normalised.
Aviation and Tourism
Since the beginning of the corona virus pandemic, companies belonging to either aviation or tourism industry have seen a major downfall with lockdowns forcing them to suspend their business activities. In its initial stage in India flights to and from the virus-infected countries were suspended and but then later with increasing number of infected cases reported from across the world, a complete lockdown was implemented with several restrictions on the use of air space by commercial flights. Only cargo and rescue flights were allowed to operate. The aviation and tourism industry was further affected by the ban on granting tourist visas and restricting the entry of foreign visitors as imposed by several countries.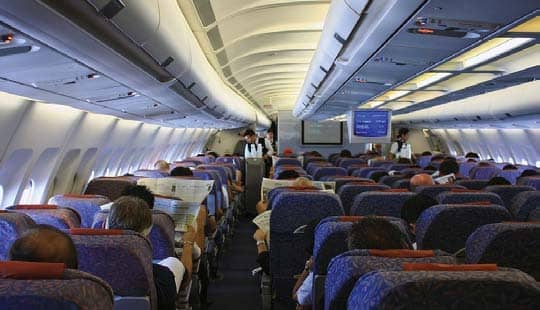 This created a greater than expected impact on the tourism and hotel industry. Without proper hygiene practice and customer health history, hotels have been unable to host guests. The current season is especially important for the travel and tourism industry since most families prefer to go for vacation during summer holidays. With no business activity taking place during its peak season, many experts believe that the industry is looking at a revenue crisis. Several companies have already cut salaries of employees and discontinued the services of contract workers. As per the current situation, it is quite likely that even more employees may lose their jobs.
As per industry observers, this is unavoidable since the revenues may take a lot of time to return to normal. Meanwhile, some of the airlines were reported to be charging exorbitant ticket prices for air travel since they now have to take extra precautions and implement hygiene measures inside the airplanes. Certain leading companies such as InterGlobe Aviation, owner of IndiGo Airlines, have already stated that the current situation will surely impact the company's profitability and quarterly earnings. Meanwhile, occupancy levels in hotels across 11 major cities have seen a decline of up to 29 per cent in revenue per available room during January-March this year.
Banking
The fear of bad loans is impacting the Indian banks' performance on bourses. Starting late in 2018, the defaults from large NBFCs forced the banks to create huge provisions. The provisions though can be considered good as they might prevent larger future income loss. But it comes on account of drop net income and the sudden rise depicts that the banks will see higher defaults in the near future. The Reserve Bank of India (RBI) announced three moratoriums for retail EMIs in March this year. The lockdown, which has literally halted the economic activity of the country totally, has impacted business activities of all the sectors.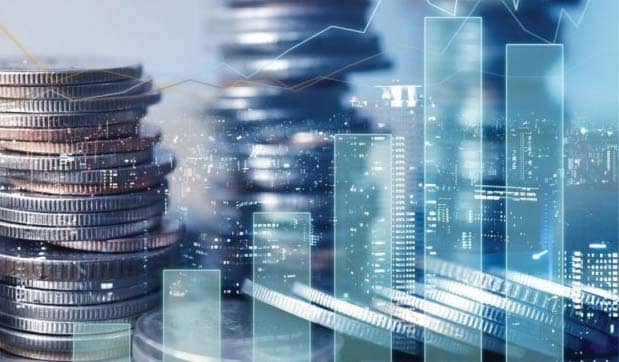 There is certain expectation that banks will see recovery issue from both loan categories, namely, retail and corporate. In such a scenario, banks have had to make larger provisions in the recent quarters. The country's largest private bank, HDFC Bank, reported 100 per cent YoY rise in provisioning for the recently concluded fourth quarter. Owing to its strong capital position and operating expertise it was able to post 17 per cent gain for the quarter on YoY basis. ICICI Bank reported 26 per cent rise in standalone profit even as it made 9 per cent higher provision during the quarter than for the same period last year.
ICICI Bank had reported drop in standalone provisions for nearly three consecutive quarters. IndusInd Bank posted 16 per cent YoY drop in standalone bottom line (76.79 per cent QoQ). Its rise in standalone provision was 56 per cent during the previous quarter and 72 per cent of the same during the December quarter suggests that the NPAs may be higher. Not just that, for the same quarter during the last fiscal year, the bank reported 365.11 per cent increase in provisions which may indicate that its advances may have exposure to some risky corporates.
Hence, a decision regarding exposure to this scrip should be made carefully. The PSU banks can be expected to be taking the same steps to protect their earnings' interest. However, after the recent measures made by the government on MSME welfare and maintaining liquidity in the system, we expect that PSU banks will revive soon from the effects of the pandemic. For the coming few quarters, banks may have to shift their focus on loan recovery, credit to financial institutions and business. This may yield higher interest income but lead to rise in credit risk. Hence, we expect further provisions by banks.
Cement
Cement production during Q4FY20 has declined by 4.9 per cent on YoY basis led by shutdown of plants from mid-March 2020 due to the corona virus outbreak. Also, the volumes are likely to be lower in May 2020. Looking at the price trend in May 2020, cement prices across India jumped by 10.6 per cent on MoM basis. Region-wise, the price in the southern sector has registered the highest spike by 18.8 per cent on MoM basis and the eastern region has registered price hike of 15.4 per cent on MoM basis. On the cost front, pet coke prices during Q4FY20 were low by 25 per cent YoY.

Further supporting aspects include the falling crude oil prices. The sharp fall in crude oil price would help in bringing down the variable costs like power and freight. Therefore, this major decline in variable costs is likely to offset the higher fixed cost. Such cost savings coupled with higher cement prices are likely to provide support to the overall cement industry. Looking forward, once demand will start picking up in H2FY21, the sector would see positive signs of recovery.
You can read up to 3 premium stories before you subscribe to Magzter GOLD
Log in, if you are already a subscriber
Get unlimited access to thousands of curated premium stories and 5,000+ magazines
READ THE ENTIRE ISSUE
May 25, 2020