Meeting Your 4 Financial Needs
Everyone wishes to lead a financially independent life. There are, however, four financial needs, which becomes utmost important to achieve financial freedom. DSIJ explains what those four needs in life are and how to achieve them.
Financial planning has become a buzzword these days. Most of the financial intermediaries worth their salt call themselves financial planners and provide financial planning as a service in their basket of offering. The fact remains that financial planning service offerings are a major tool for them to generate income. But recommendations of products to investors, say for instance mutual fund schemes, are often biased in favor of their associations and this helps them earn higher commissions from their principal fund houses. Needless to say, that although not all financial planning firms follow a biased approach or practice in an unethical way, however there certainly is a conflict of interest in their functioning. Investment is just one part of financial planning. Financial planning is all encompassing and also includes increasing your savings, reducing your unnecessary debt, creating an emergency fund, buying family protection through insurances, and planning all your life goals including your retirement.
All the above services boil down to meeting your four financial needs. If someone is not able to identify and help you service these four financial needs then it's advisable to look for an alternative financial planner. It's not just about identifying the four core needs but also quantifying them and choosing appropriate products that would help them overcome the fear of not achieving those needs. Further, in this story we would highlight the four most common financial needs and also at the end, would suggest how to achieve them.
Financial life stages
Now most of you may be losing your patience to know those four prime financial planning targets. Bear with me for a while. Before knowing what those targets are, it is important to understand what are the different stages in life and how these needs are associated with them.
Up to 25 years of age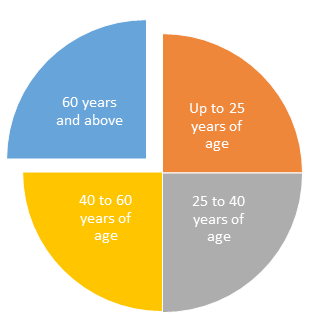 This is the stage when you typically haven't embarked on your journey of earning income and are dependent on your parents. This is the phase where you start learning and discovering what you are good at and then pursuing the same as your career. So, this phase of life becomes really very crucial in terms of your personal as well as career growth. It is a concern for your parents as well as for you, during this stage, that you get the best quality of education which would help you to stand strong in future. So, from a parent, this is the time to create the right foundation for their children. This is possible with the right education.
25 to 40 years of age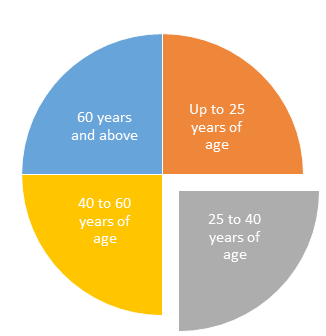 This is the phase when you complete your education and start earning on your own, partially attaining financial independence and cutting down your dependency on your parents to fulfill your financial needs. Post the completion of education you probably would be getting your first job. You go on a shopping spree, buy gifts for your dear ones; you probably go on to pick up that Royal Enfield you always aspired to own, and so on. At this stage you do not shoulder family responsibilities. By the age of 30, you are probably married and in a few years you would also have kids. Here you grow from a boy to a man. Now you have responsibilities as well. During this phase, you would be buying your first house and also your first car. So, this phase starts from getting the first job to starting off paying EMIs towards your home and the car.
40 to 60 years of age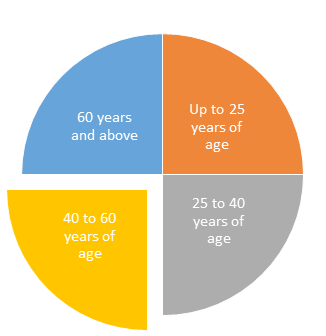 You can read upto 3 premium stories before you subscribe to Magzter GOLD
Log-in, if you are already a subscriber
Get unlimited access to thousands of curated premium stories and 5,000+ magazines
READ THE ENTIRE ISSUE
November 25 - December 8, 2019