Drought In The Time Of Plenty
Cruising Heights|November 2019
How do you explain the Indian aviation market when you have the country's largest airline declare a huge, more than anticipated loss and just a week later make one of its biggest-ever aircraft acquisitions of 300 single-aisle Airbus planes worth more than $33 billion at list prices?
And if that isn't enough, a week later Boeing declares India as the fastest-growing aviation market. All this when it is an acknowledged fact that this year will, perhaps, see India grow at its slowest in aviation terms in over a decade and a half.
Let us just take a look at the numbers: Passenger growth has tumbled like never before diving down to a measly 3-4 percent growth in the first six months this year from the 20-25 percent growth in the first six months last year. One primary reason of course has been the grounding of Jet Airways. While the rest of the pack including SpiceJet, IndiGo, Vistara and GoAir were quickly allotted the vacant Jet Airways slots and lessors moved the aircrafts around to these airlines, it has still not helped in providing the impetus for growth. The capacity expansion, it was hoped would help provide for growth in passenger volumes. But that has not happened. All that it has done is fill the vacuum caused by the demise of the Naresh Goyal-led airlines.
At the start of the year, the projections were rosy: Growth of between 15-18 percent. But the first six months saw just 3 percent. For one, the capacity expansion has been less, second the MAX grounding has impacted the industry and, finally, the economy has taken its toll on demand and supply. It is evident that India will more than likely see single-digit growth in terms of passengers this year.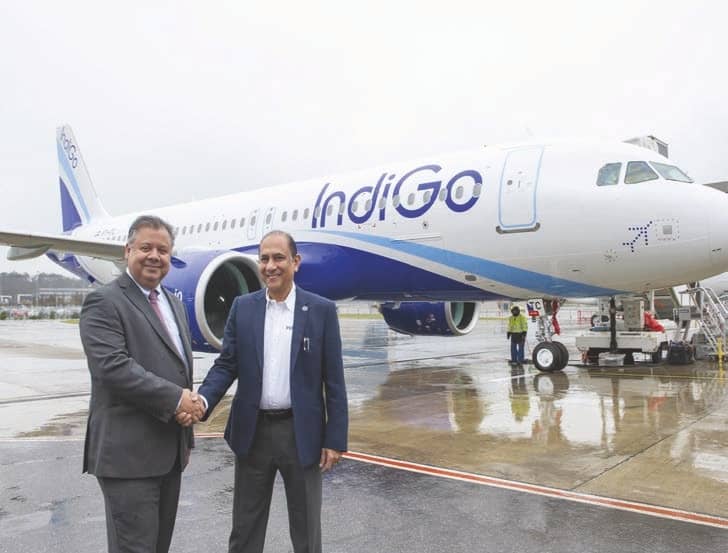 IATA (International Air Transport Association) only reiterated that estimate when it announced in September that "growth in domestic India RPKs (revenue passenger kilometres) eased to 1.6 per cent year-on-year, from 4.5 per cent observed in August."
In comparison, Chinese passenger traffic grew by 8.9 per cent and 9.8 per cent in September and August, respectively, as per the IATA. RPK is a measure of actual passenger traffic that is calculated by multiplying the number of passengers to the number of kilometres they have travelled. The above monthly passenger traffic figures are in comparison to traffic figures of the same month last year.
"Following a sustained period of doubledigit year-on year growth between 2015 and 2018, the pace has slowed significantly throughout 2019 amidst weaker economic activity, subdued private consumption and Jet Airways bankruptcy which disrupted the market earlier this year," the IATA said while talking about Indian aviation market.
The other problem that airlines now face is the blight of overcapacity — momentarily, it was corrected with the closure of Jet Airways, but it is more than likely to haunt airlines in the coming months — something IndiGo's CEO Rono Dutta alluded to, post the Q2 results: "So, let me tell you what we can forecast with some degree of confidence and what we can't. And so we know roughly that the market is softening.
There's no question about that. We were on a pretty good growth path in terms of revenue, 5.7 per cent this quarter. I think the quarter before that, we did even better. As we've said in our remarks, we now think it'll be flat. So, there's some softening in the marketplace."
You can read up to 3 premium stories before you subscribe to Magzter GOLD
Log in, if you are already a subscriber
Get unlimited access to thousands of curated premium stories and 5,000+ magazines
READ THE ENTIRE ISSUE
November 2019