THE ROAD AHEAD
Construction Week|May 2020
Road building and earthmoving equipment will be in plenty of demand when infrastructure projects resume
The thirty-fifth US President, John F Kennedy is believed to have said that America was rich because of its roads. While the statement could have been made a century ago, it holds even today. Road infrastructure will play the most important role as India readies herself to fight her economic battles in the post-COVID-19 era––within months if not weeks from now.
India's recent focus on road infrastructure under schemes such as Bharatmala Pariyojana, Pradhan Mantri Gram Sadak Yojana (PMGSY), is not new. While the government plans to spend Rs 50,000 crore on building 4,500 km long road network in 2020, under the Union Budget 2019-20, it has already allocated Rs 1.12 lakh crore for road construction projects across the country.
The success of its ambitious road infrastructure build-up projects and the rapid economic development it hopes to achieve through them will largely depend on, among other things, the quality of the roads being constructed. Adherence to standard processes and practices in addition to advancements in equipment technology, the material used, and processes determine the build-quality of roads. At the same time, factors such as traffic density and weather conditions determine the longevity of the roads constructed in a given area.
TYPES OF ROADS
The type of equipment used for road construction may differ by road type. While city roads (and inside city roads) constitute around 20% of the total road network in India, rural roads comprise nearly 70%. Wirtgen Group MD & CEO Ramesh Palagiri classifies road construction activity into two types: Building a new road, and rehabilitation or repair of existing roads. "Some of the new road construction applications employed in the case of expressways and the national and state highways include the construction of base layers, asphalt paving, asphalt compaction, and inset and offset concrete paving. Road rehabilitation applications for city roads must include replacing a pavement, fine milling, paving thin layers hot, paving thin layers cold, hot recycling, cold recycling in-situ, and cold recycling in-plant," he adds.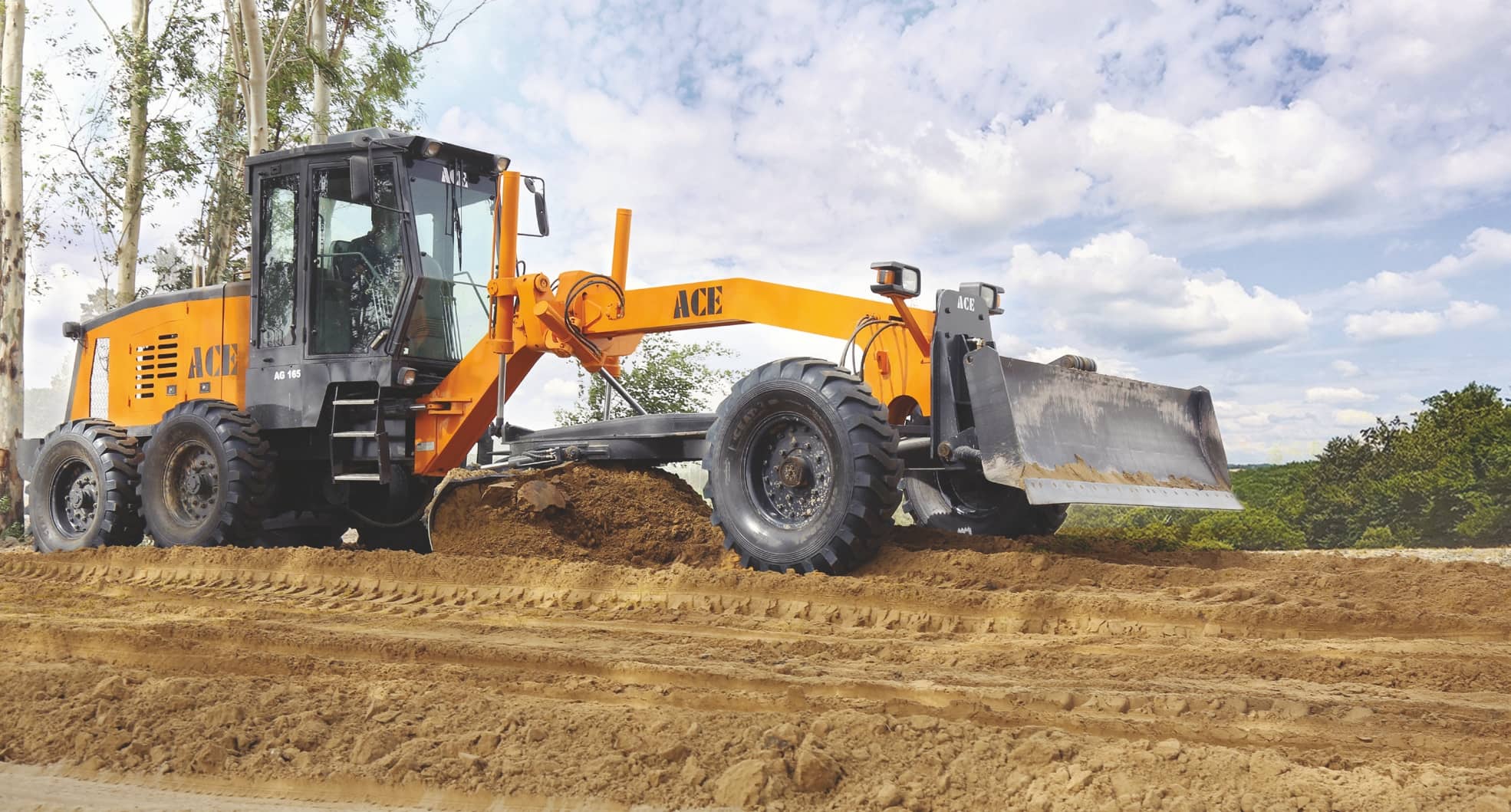 Urban road construction generally involves the use of advanced equipment, methods, and materials. Continuous traffic places time and space constraints on road construction activity in urban areas. Describing how the type of road determines the equipment to be used, Vivek Hajela, general manager and head – construction equipment business, Larsen & Toubro says: "The high-density traffic movement and congested spaces in urban centres restrict the use of large machines. Basic machines like a Paver and Compactor complete the resurfacing. Many city roads need to be milled so that the height of the road doesn't increase when more bitumen layers are added to an existing surface. This becomes pronounced when a resurfacing job has to be done on a flyover. The city roads challenge the engineers as the material to be used has to have a much longer life." These considerations, he says, have led to use of mastic asphalt, concrete roads (also called white topping), etc. to extend the road life.
Typically, a road has an embankment, base layers, and bituminous layers. In the case of expressways or national highways where the traffic density is high and the roads much wider, the range of machinery and the construction method involved would be much different. The embankments there will be constructed by deploying excavators, dozers, and graders. Rural roads, on the other hand, are generally narrow, single-lane or two-lane roads requiring the use of small graders.
You can read up to 3 premium stories before you subscribe to Magzter GOLD
Log in, if you are already a subscriber
Get unlimited access to thousands of curated premium stories and 5,000+ magazines
READ THE ENTIRE ISSUE
May 2020