Mumbai's Metro Man
Construction Week
|
March 2019
Pravin Darade, newly-minted Additional Municipal Commissioner (Projects), BMC, leaves behind a legacy that he will be remembered for – the ambitious Mumbai Metro project that he painstakingly oversaw in his erstwhile role as Additional Metropolitan Commissioner, MMRDA.
Mitalee Kurdekar & Indrajeet Saoji
It's finally happening. Mumbai is getting the infrastructural attention it deserves. With 13 metro rail lines in different stages of progress, the powers that be have finally acknowledged and – more importantly – acted upon the maximum city's need for a more robust public mobility network. Of course, it has come at a price, and no man knows this better than the one who was brought in to helm this mega project, back in May 2016.
Pravin Darade, affectionately addressed as Mumbai's Metro Man by his peers, is certainly passionate about the work he does. In just under three years as Additional Metropolitan Commissioner and Project Director (Mumbai Urban Transport Project), MMRDA (Mumbai Metropolitan Region Development Authority), he has catapulted the Mumbai Metro project into the advanced stages. Even as he moves on to take on the mantle of Additional Municipal Commissioner (Projects), BMC (Brihanmumbai Municipal Corporation), he speaks fondly about the baby he has nurtured to infancy, stating with determination that the vital project must be completed in time so as to quickly and effectively ease the burden on Mumbai's present infrastructure.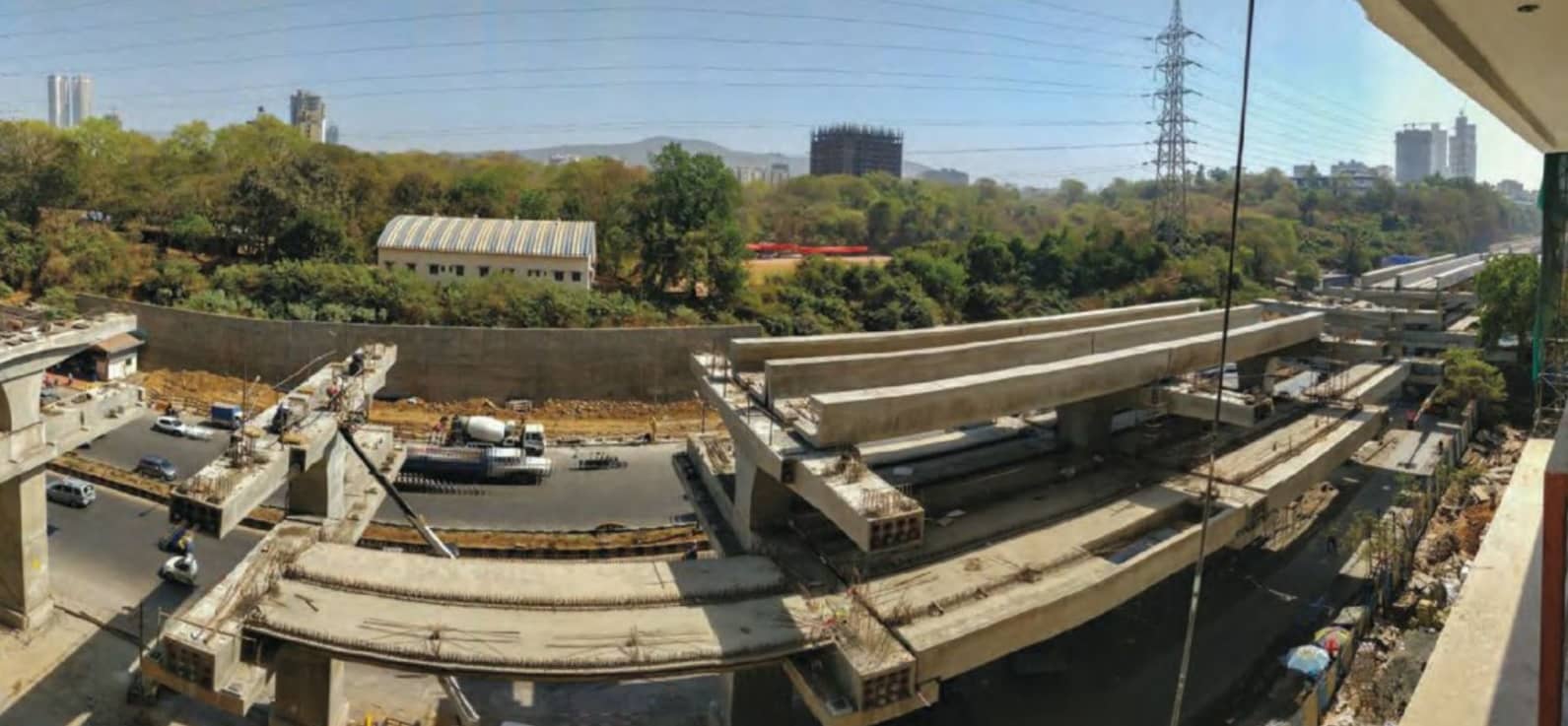 "Mumbai's current suburban railway network includes nearly 330 trains that are plying daily. While the network has a carrying capacity of not more than 40 lakh people, around 70-80 lakh commuters use the network on a daily basis, meaning that the system is already overcrowded and nearly 3,000-3,500 people are losing their lives every year. Therefore, there is an urgent need to supplement this system, which has motivated us to implement the Mumbai Metro project at an extremely fast pace. Through the new metro network of around 300 kms, we are creating a carrying capacity of 1 crore-plus with a headway of 5-6 minutes. Further, we can reduce this to 3 minutes by increasing the rolling stock, while also increasing the capacity to 2 crore commuters. Essentially, this will cater to Mumbai's needs for the next 100 years," Darade proudly states.
Of the 13 lines, Line 1 is already functional, while Line 3 is being constructed by the Mumbai Metro Rail Corporation (MMRC), with the other 11 lines (of which Line 13 and Line 14 have just been announced) being developed by the MMRDA. Moreover, once the metro network is developed completely, the plan is to include interchanges at multiple places in order to connect each line with the suburban railway network and other metro lines. Basically, with a metro station at every kilometre, there will be multi-modal integration to ensure last mile connectivity, ultimately leading to each station being within a 500 m walking distance. Further, the proposed integrated ticketing system will allow for the same ticket to be used across the suburban train, metro, monorail and BEST buses, with plans to extend it to shared and private taxis.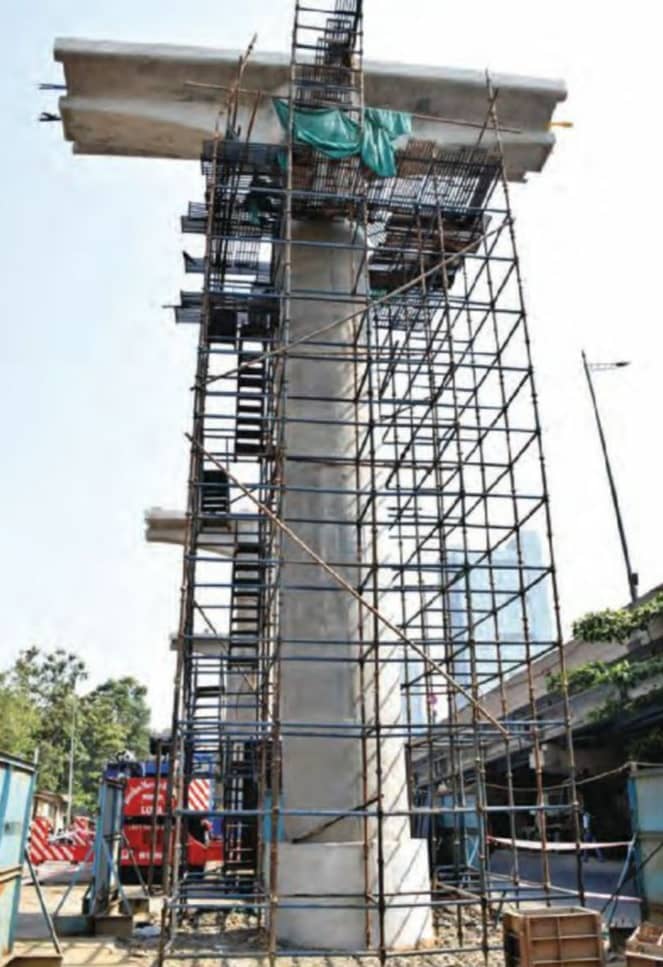 LAYING DOWN THE FOUNDATION
You can read up to 3 premium stories before you subscribe to Magzter GOLD
Log in, if you are already a subscriber
Get unlimited access to thousands of curated premium stories, newspapers and 5,000+ magazines
READ THE ENTIRE ISSUE
March 2019