The Vanguards Corporate of Architecture
Commercial Design
|
June 2020
In conversation with the trio at DSP Design Associates – Yatin Patel, Bimal Desai and Mehul Shah – the founders of the firm discuss how architecture and design can navigate to engage with the evolving demands and challenges at hand and how the practice is addressing core concerns of workplace design in the wake of the Covid-19 outbreak
What are shifts and changes that we can anticipate in workplace design post Covid-19?
Yatin Patel: Although, open floor plans have been a matter of high debate in the fraternity, we are not anticipating the entire concept to be shunned. The challenge is how we, as designers, can envision a newer way of designing floor plans that do not migrate to old school but are countered well enough to be qualifying as physically safe.
On the other hand, occupancy planning and the staggered return will be largely informed by data analytics. A simulation through workspace design and occupancy software lending outputs of varied scenarios to fulfill the precautionary norms and yet optimise the existing space and budget intelligently is going to be the way forward. This technology experiment will also get organisations to be adept at using digitally forward facility management systems to maximise their productive gains from the facility. The use of common amenities and collaboration areas will have to be re-engineered and redesigned to minimise effects of cross-contamination. Pandemic rooms within the workplace will have a dedicated space on the floor plan with much more emphasis on healthcare technologies in the workplace for organisations of all strengths.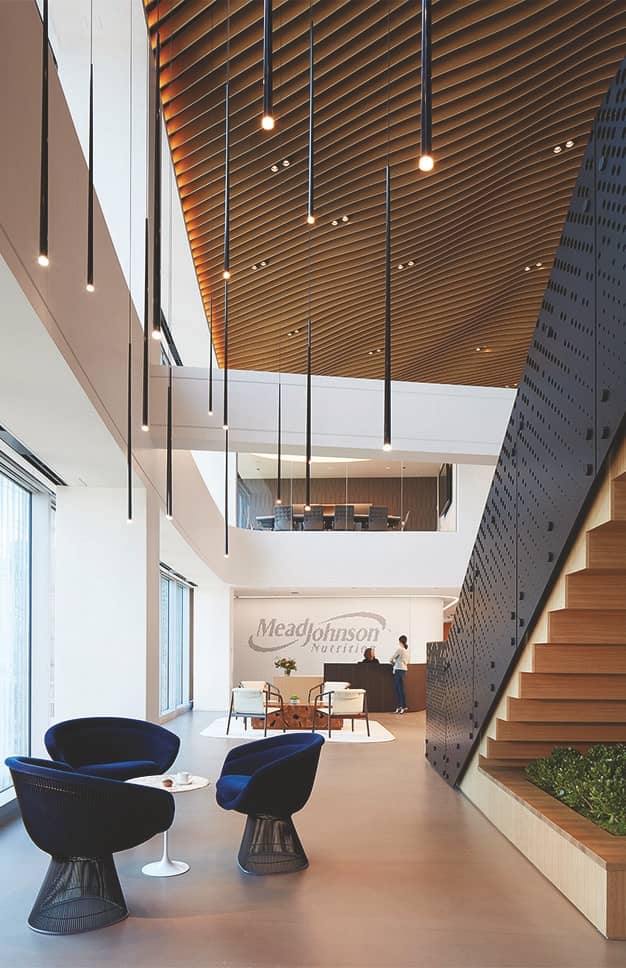 All said and done, the pandemic and its restrictions to virtual working has also led to self-evaluations and realising the concept of lean business operations in terms of time, cost and resource optimisation. (e.g.: while being confined to virtual interactions, one would re-think the need for ten people to gather in the same room to make a decision. Do employees really need to waste those many hours travelling for issues that can be effectively tackled through remote working?) The need to reconstruct how we operate is an opportunity for creating new business value rather than restricting ourselves to confined spaces and limited engagements.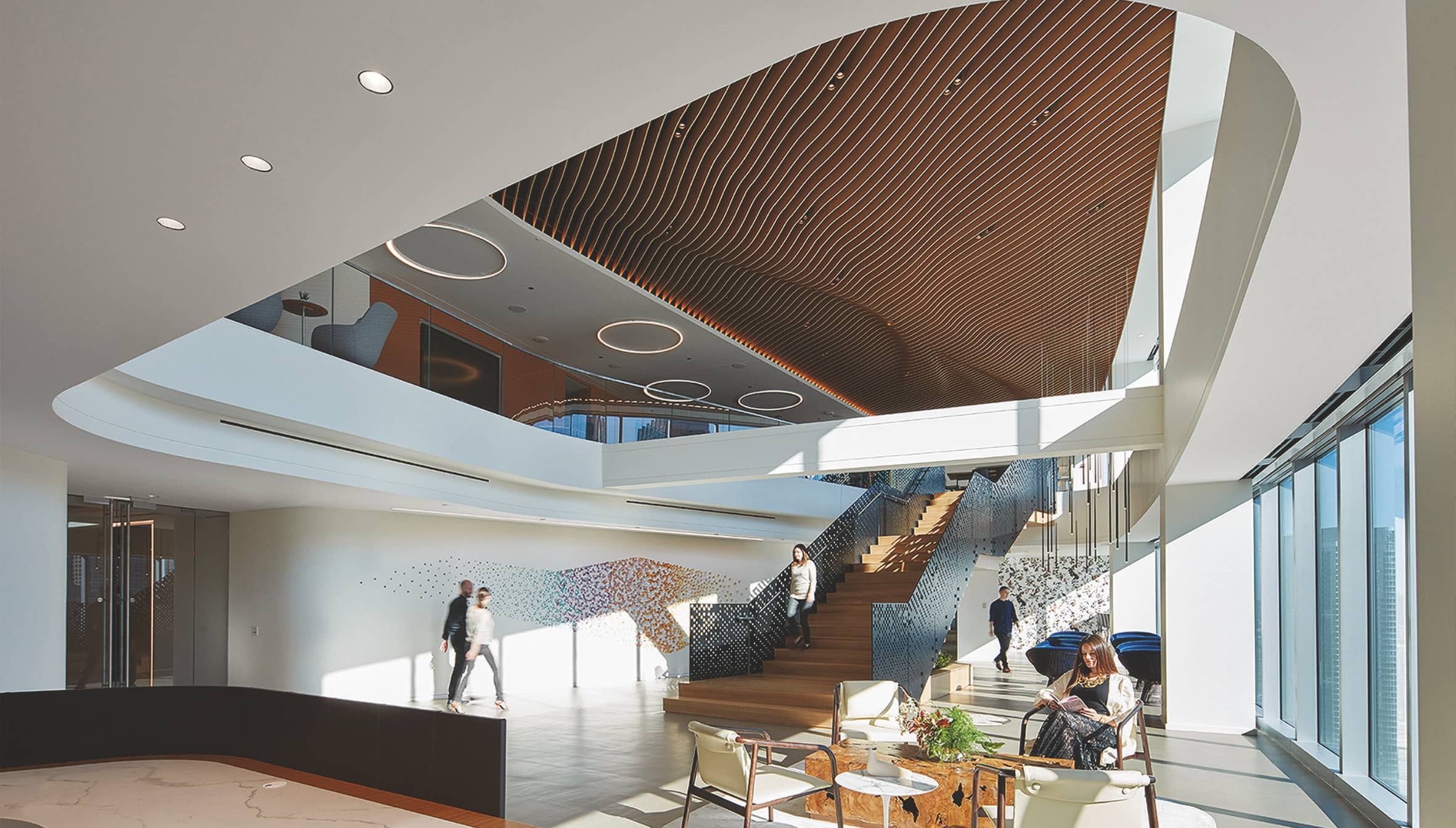 The industry is now witnessing differing reviews about workspace design. How has your firm been responding to the crisis?
Yatin Patel: While there is no denying that the transition did have teething issues, most firms have been able to now adapt to this new normal of working remotely. The crisis pushed us to explore the complete potential of technology in the realm of virtual operations. The performance pressure has been massive and successfully countering this pressure is our boot camp to crisis preparedness and employee empowerment even for the future.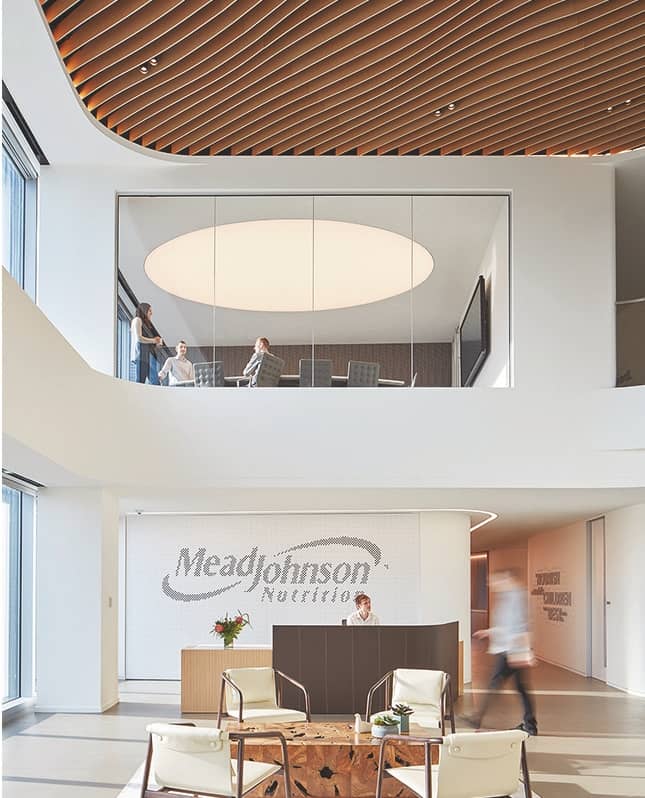 Most of our staff wellbeing interactions that we as founders at DSP have initiated give us an insight that among the choices of work settings that people have at their disposal, it is the workplace that they still look forward to working from. People still believe that a well-designed and enabled environment fosters productivity while keeping staffers ergonomically comfortable. As CEOs and firm owners, it is a great deal of responsible thinking and a step towards making the right investments on our part as we strategise to welcome the hundreds of people working for us back to office post the pandemic. Our perspectives to flattening the curve are primarily going to be decisive in how soon we can foster a full throttle delivery environment that pronounces employee safety and wellbeing as paramount. While wellness was a major consideration in any workspace, the science of wellbeing has shaped up much differently now with a series of parameters as added considerations through this crisis, especially until a vaccine for Covid-19 is officially announced and it is no longer considered life threatening. (e.g.: measures for social distancing at the physical workplace, de-densifying workstations, migrating back to a precautionary fixed desking system to avoid sharing, upgrading air filtration systems, exploring newer ways of working, allowing higher flexibility, etc.)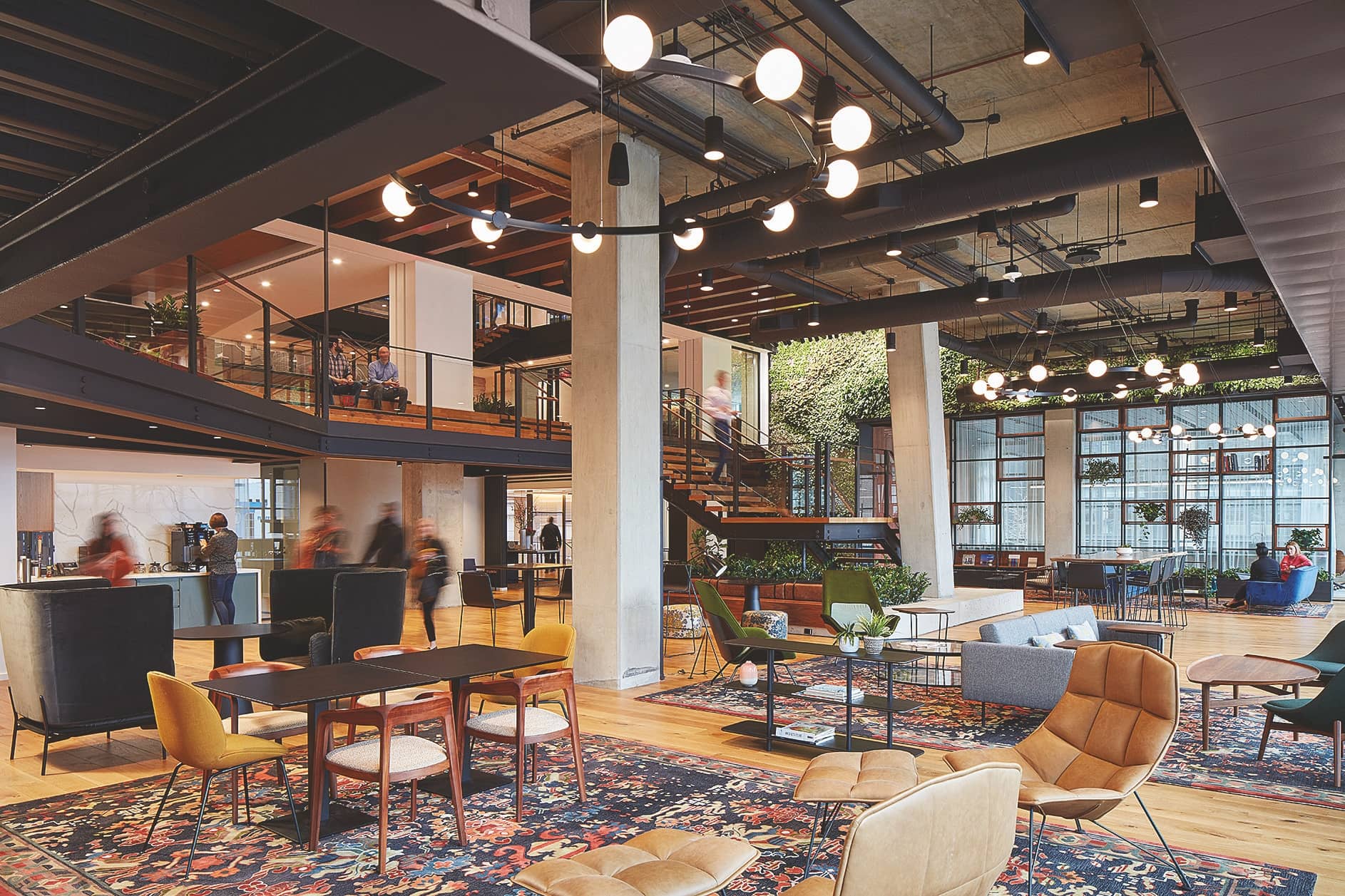 In your opinion, what is the future of commercial design and the industry at large?
Yatin Patel: The future has great potential for commercial design to take its leap into intelligent design adaptations and the acceptance as a learning from the pandemic is likely to be encouraging. Technology will no longer be seen as an additional expense but as a means of progressive operations prepared to even withstand nature's blow! The idea of climatic conditions requiring a change in human behavior or a slower reaction to situations restricting travel or face-to-face business interactions is set to change. The world is much more informed today upon experiencing the pandemic to counter and sustain businesses effectively.
Data rich workplaces shall be a trend to look forward to.
Use of spatial analytics with wellbeing parameters
Wiring the built environment to understand behavioral patterns
Migration from shared to personal devices
Introduction of touchless and gesture-based applications and smart fixtures
Voice based platforms like Alexa and Siri will be the preferred norm of robotic operations
In terms of architecture and urban planning:
Modular building systems shall gain traction
Introduction of outside air will become a greater part of newbuilds
Wellbeing building standards will come to fore
Foyers and building lobbies will intensify designing to be much more intelligent and safer
There will be a resurgence of mixed-use developments with self-sustaining districts and connected communities
Given all of the above, the idea is to concentrate on the short term, while planning to capitalise it in the long term. It all zeros down to a "PEOPLE FIRST" philosophy.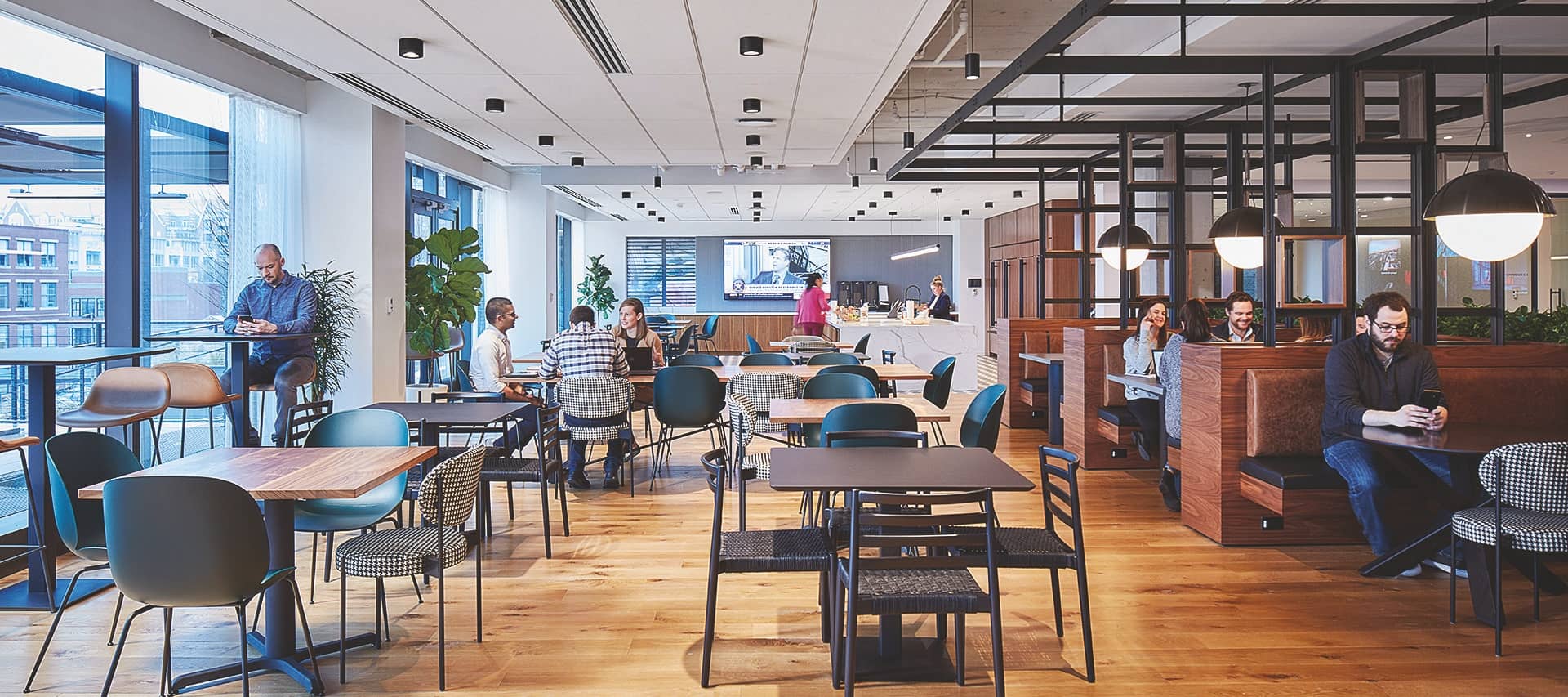 How have you found that furniture, which is an integral part of a workspace, and its ergonomics, have changed over the past years as a result of these technological advancements?
You can read up to 3 premium stories before you subscribe to Magzter GOLD
Log in, if you are already a subscriber
Get unlimited access to thousands of curated premium stories, newspapers and 5,000+ magazines
READ THE ENTIRE ISSUE
June 2020