A changing INDUSTRY
Commercial Design|June 2020
Things are going to look very different, very soon
WHY HEALTHCARE DESIGN WILL INFLUENCE THE WHOLE INDUSTRY POST-COVID-19
When Roar founder Pallavi Dean uploaded sketches of a concept for handsfree doors to social media, the response was immediate. The drawings, which you can see on Commercial Interior Design's cover this month (and to the right), were intended to spark a discussion with the designer's network, but tapped into much wider thinking that has seen the interior design industry look at how it needs to adapt its output into a world stalked by the Covid-19 global pandemic. Though her artwork was a concept, designers have the resources to include touch-free technology in their projects. She says: "The good news is that touchless technology already exists – it's just a case of using it. If Siri or Alexa can turn on the TV and open the curtains at home, he/she/it can replace most of the physical touchpoints in a public building.
"Call an elevator; open a door; flush a toilet; write your name; show your ID. The main reason these things aren't commonplace in building interiors is that some clients, contractors and suppliers have been stuck in an old mindset. This could be the jolt they need."
Materials that have previously been value engineered out could now become essentials to a design brief, she adds.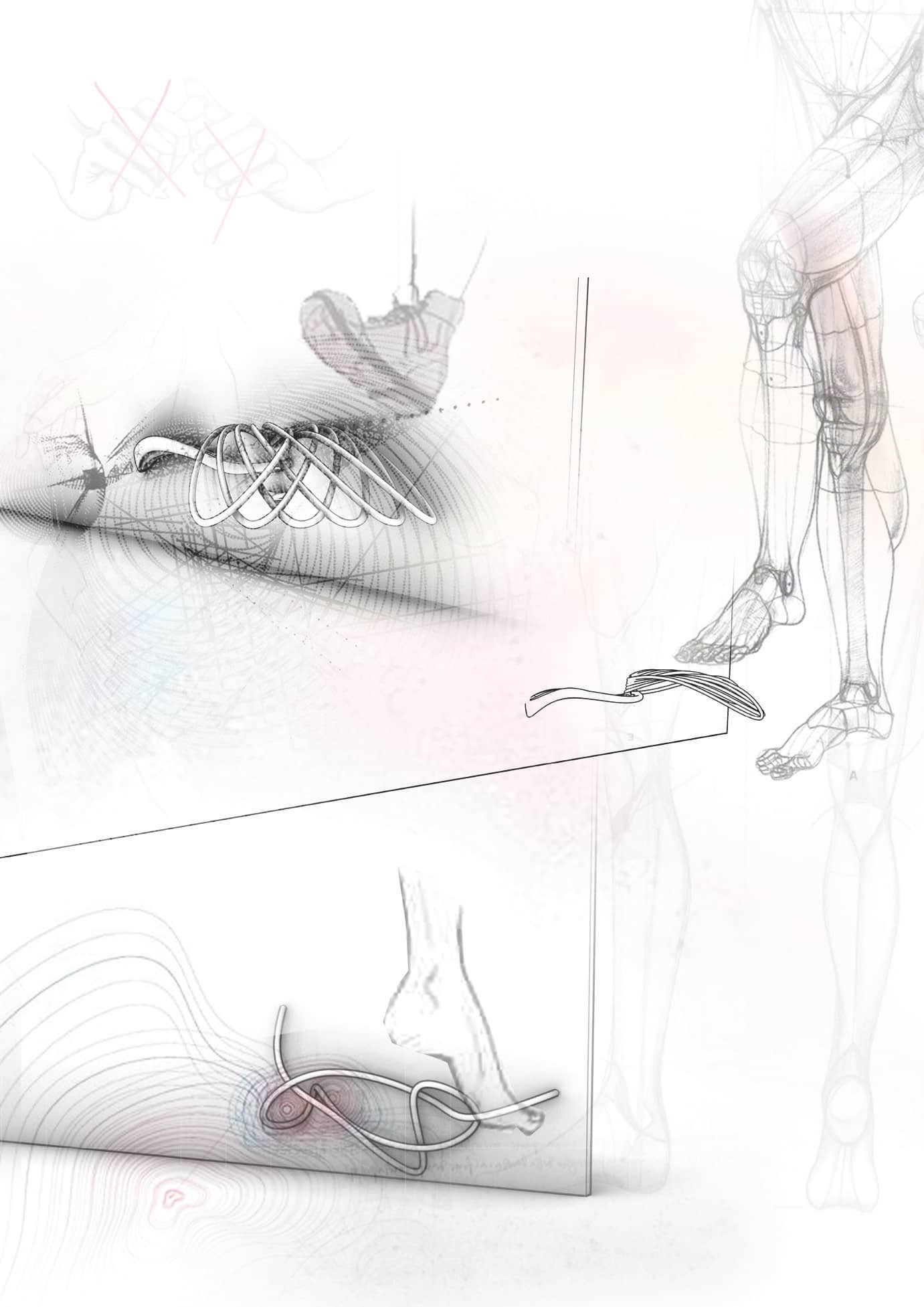 "Take anti-microbial materials. For years design consultants like us have been specifying antimicrobial products. Both specialist materials like paints, surfaces and fabrics that have been developed with anti-microbial properties, and natural products like copper.
"But here's the problem: they get value-engineered out at the last minute. No more! As with touchless tech, we don't need to reinvent the wheel or fire here – we just need to use it."
The wider industry is already working on solutions to be built into architectural and interior designs.
UAE-based lab Immensa Technology Labs has created 3D-printed material that it says could reduce the risk of virus transmission. The Copper3D antimicrobial filament, known as PLACTIVE, could be used on covers and casings for frequently touched surfaces and objects, such as door handles, light switches and taps.
Caparol Arabia has launched anti-microbial paint that claims to secure surfaces and walls from bio-harm.
And another company called Just Right has launched antibacterial barrier for use across public places. The acrylic sheets, branded as rightSHEET™AM, acts as a protective shield to protect surfaces and prevent infections from spreading.
With so much innovation in the market, it's clear that the interior design sector and its wider components are looking forward to a brighter, if very different, future.
Melani Sabhaney, co-founder and design director at Interspace, believes that these elements of bio-design will become a necessity.
The architecture and interiors company previously designed Emirates First Class Lounge, as well as Marhaba and DNATA lounges and is presently working with multiple VFS Global visa application service offices.
She talks about what she learned from those projects: "When you're thinking about high-traffic public areas such as airport lounges, as designers, we have an innate desire to envision spaces that are instantly memorable, bright, buzzy, and vibrant.
"The design of such spaces, however, requires that we look at practicality, accessibility and durability first and from a different angle. Aesthetics come second.
You can read up to 3 premium stories before you subscribe to Magzter GOLD
Log in, if you are already a subscriber
Get unlimited access to thousands of curated premium stories and 5,000+ magazines
READ THE ENTIRE ISSUE
June 2020