ANN ISAAC: Founder & Chief Embryologist, Iris Fertility
Cochin Herald|May - June 2020
For couples facing trouble conceiving, fertility treatments give them a chance to bring life into the world.
As a young 13-year-old, Ann showed an inclination towards reproductive medicine. She did her undergraduate degree in Medical Biotechnology and it was then that she found out about an option to pursue a masters degree in Clinical Embryology. It was quite competitive, though-there were only 5 seats for this specialisation all across Asia. She cracked the exam and soon was enrolled in the program at Manipal University. It was a 2-year rigorous programme but she feels grateful to have done it from such a prestigious university. There was equal importance given to the theory, practicals, and the clinical aspect along with the adjunct subjects. She believes that, with this program, she was moulded to think as both a clinician as well as a researcher.
How Iris Fertility was conceived
Before opening up her own practice, Ann worked in several different fertility hospitals across India (Manipal, Hyderabad, Rajasthan, and Kochi) and had also done a hospitation in Germany to gain experience. While running her practice is more strenuous, she made the switch for good reason.
She soon came to realise that ethical practice in the fertility field was nil, even in the most branded of hospitals. She could not digest the fact that people were willing to shed their ethics just to get their patients two pink lines on a pregnancy test. Numbers were all that mattered- clinical pregnancy rate, success rate, and biological pregnancy rates- these numbers are for the registers and nothing more. She recalls that during her Masters in Clinical Embryology in Manipal, ethics were plastered into the minds of all the students. This is not the aim of fertility medicine, she asserts. The aim should be live birth- it should be to give a couple priceless memories with their children who grows up to be healthy.
She saw an advertisement for a franchisee called Cocoon looking for partners to start their practice in Kerala. Ann envisioned this as an opportunity to attempt to do something on her part. Due to a few legal issues, they could not go forward as partners.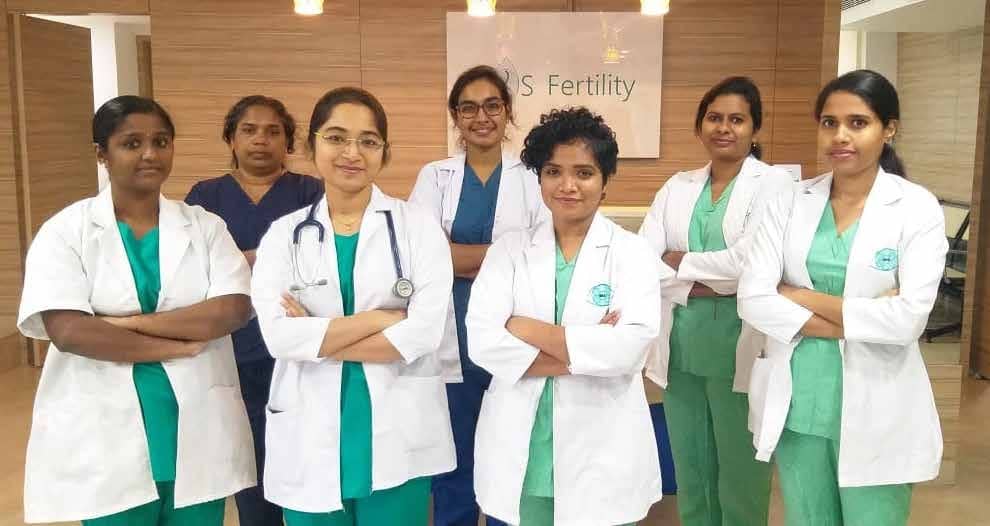 All about Infertility
As per this year's WHO statistics, 1 in 6 people face infertility issues. To an extent, we have brought this situation upon ourselves- it has a lot to do with our current lifestyles, food patterns and advancing maternal age.
Infertility may have to be looked into if a couple fails to conceive after one year of cohabitation and actively trying. Before trying to conceive, Ann recommends starting eating healthy- cut the consumption of carbs and chicken, try to be in your optimal BMI range, and get a blood workup done to rule out Diabetes and Thyroid. It is a good idea to get basic hormone profiles done too.
You can read up to 3 premium stories before you subscribe to Magzter GOLD
Log in, if you are already a subscriber
Get unlimited access to thousands of curated premium stories and 5,000+ magazines
READ THE ENTIRE ISSUE
May - June 2020