What Makes A Good Excuse?
Cambridge philosopher, dr paulina sliwa, may have the answer. She argues that intentions are the key to making sense of our everyday morality.
We've all done it, offered an excuse for our poor behaviour or rude reactions to others in the heat of the moment, after a long commute or a tough day with the kids. Excuses are commonplace, an attempt to explain and justify behaviours we aren't proud of, to escape the consequences of our acts and make our undesirable behaviour more socially acceptable.
The things we appeal to when making excuses are myriad: tiredness, stress, a looming work deadline, a wailing infant, poverty, a migraine, ignorance. But what do these various excuses have in common that allows us to recognize them all as plausible? Do they differ from the excuses used in criminal law, like duress or coercion? And what does having an excuse get us – does it really exonerate us?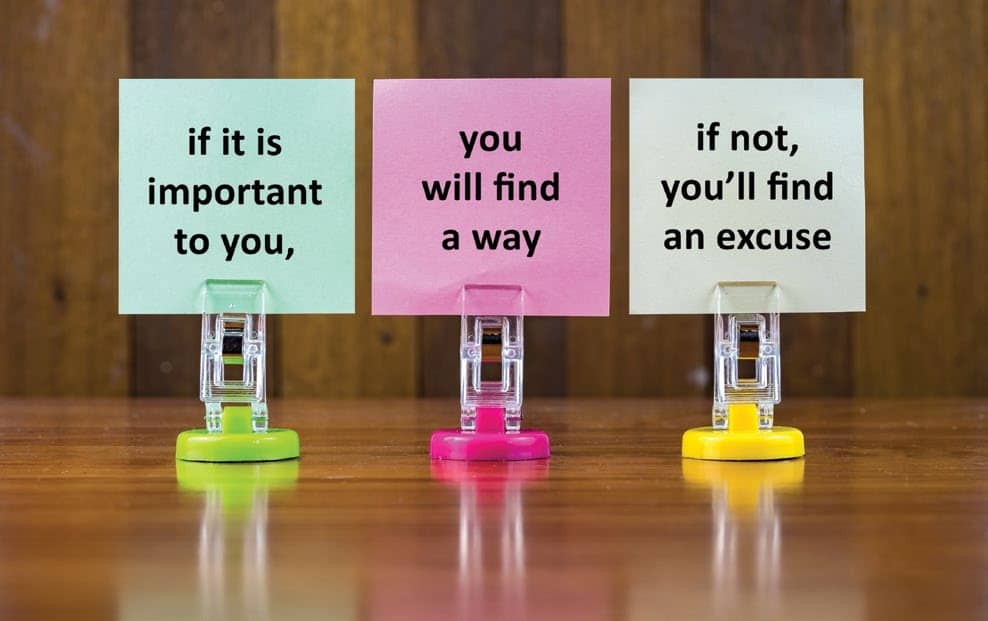 A researcher from Cambridge University has suggested that the answers lie in what they all tell us about our underlying motivation. When excuses are permissible, it's because they show that while we acted wrongly, our underlying moral intentions were adequate.
You can read up to 3 premium stories before you subscribe to Magzter GOLD
Log in, if you are already a subscriber
Get unlimited access to thousands of curated premium stories, newspapers and 5,000+ magazines
READ THE ENTIRE ISSUE
December 2019