Guided By Principle
GV Prasad, the co-Chairman and CEO of Dr. Reddy's  Laboratories, talks about creating value for sustainable profitability
While watching well-made films, you know how you wonder how a dialogue can flow so smoothly? Unhindered by fillers or weird pauses, who can have such flawless clarity of mind? Then you speak to the inimitable GV Prasad, the co-Chairman and CEO of Dr. Reddy's Laboratories, and the possibility of the phenomenon stops seeming so remote. Prasad was appointed chairman in April 2013.
My chat with the second generation entrepreneur began with a little reminiscing about a city common to both of us — Hyderabad. An oft-undersold place, Prasad is all praises for the city of Nawabs, known for the Kohinoor, its biriyani, "charming" monuments, khubani ka meetha and Deccani Hindi. Having spent some part of his childhood, and later moving back to Hyderabad (Prasad is married to Dr. Kallam Anji Reddy's daughter, Anuradha), he has a treasure trove of memories, especially of the family residence in central Hyderabad near the lake at Himayat Nagar — among the earliest swift-developing neighbourhoods of the time — much before the present-day Banjara and Jubilee Hills. "Every city I've lived in is close to my heart, but I reckon since I have lived here now for so many years and my family is here, it is most special."
Prasad studied at the revolutionary Vidyaranya School run by Shanthamma. Any long-term resident of Hyderabad or Secunderabad will take that as a certificate of high moral fabric. He went on to complete the rest of his school years in Nellore, where his extended family live till date, and then to Chennai to start his undergrad studies in Engineering. Prasad eventually went on to complete his Chemical Engineering degree from the Illinois Institute of Technology in Chicago. Additionally, he has a Purdue University Master's degree in Industrial Administration.
Dr. Reddy's is recognised the world over for scientific innovation, people practices, and corporate governance. So what's an engineering grad doing in the driver's seat of one of India's leading pharmaceutical companies? The answer in his own words is, "I did pursue other businesses. But they were difficult to run at the time because they clashed with my values." Candidly, yet diplomatically, the sexagenarian declares, "Any business that involves direct contact with the government requires a very different mindset."
But he does not allow the mind to wander too far in imagining what this "mindset" that he mentions, may be. The intrinsic value of nation-building typical to legacy organisation echoes in Prasad's tone and words through and through. Brought up on the firm belief that whatever he did, it had to be of some significance, he seems to have inherited the responsibility like every entrepreneurial successor. To maintain and build upon the legacy of predecessors and one's own actions. And herein dawns almost serendipitously upon the listener, the first reason for the clarity of Prasad's thought process. His pursuit of excellence is dogged, and guided by the constant endeavour to improve every day at all the things he does — whether in business, service, or competitive sport. In this belief resides his intrinsic core value.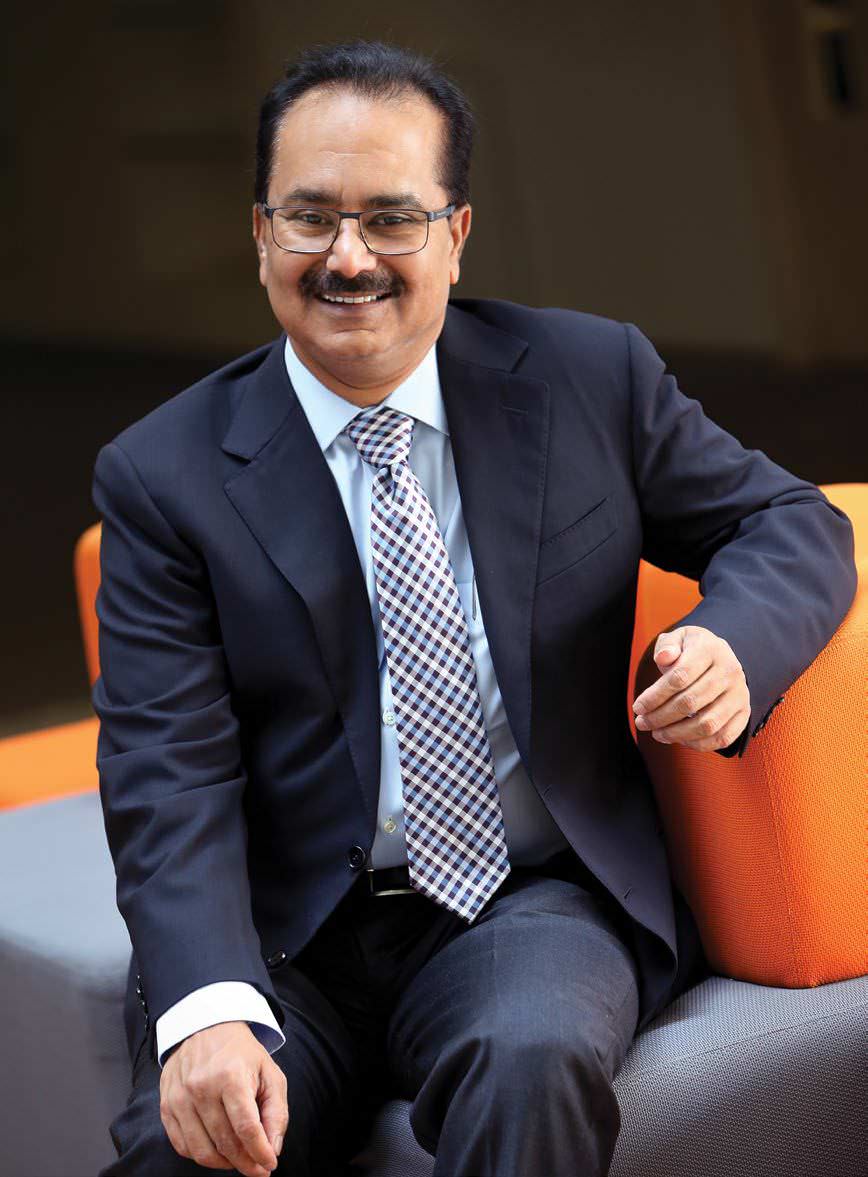 In science, nor in art, is there any right or wrong way of conduct. However, the moral compass of a person's actions definitely point in one or the other direction when it comes to motives that drive them. Prasad is steered by the single row in the direction of "doing things the right way." While adjustments in business are commonplace, jumping the queue is just not his nature. He strongly advocates the motto of sticking to course. For him, there are "short-cuts."
Old hands at Dr. Reddy's remember the founder as an upright individual, deeply passionate about the cause of medical research. Fifty-two-year-old Prasad took over as DRL VC and CEO in 2001 after Cheminor Drugs merged with Dr. Reddy's Laboratories. Also set up by Dr. Anji Kallam Reddy, Cheminor distributed its wide range of over 40 pharmaceutical products to about 50 countries, including Japan, the US and Australia. Prasad headed Cheminar at the time of the merger, and was also instrumental in DRL's global generics and API strategies. He also played a key role in acquiring the German generic drugs company Betapharm in 2006.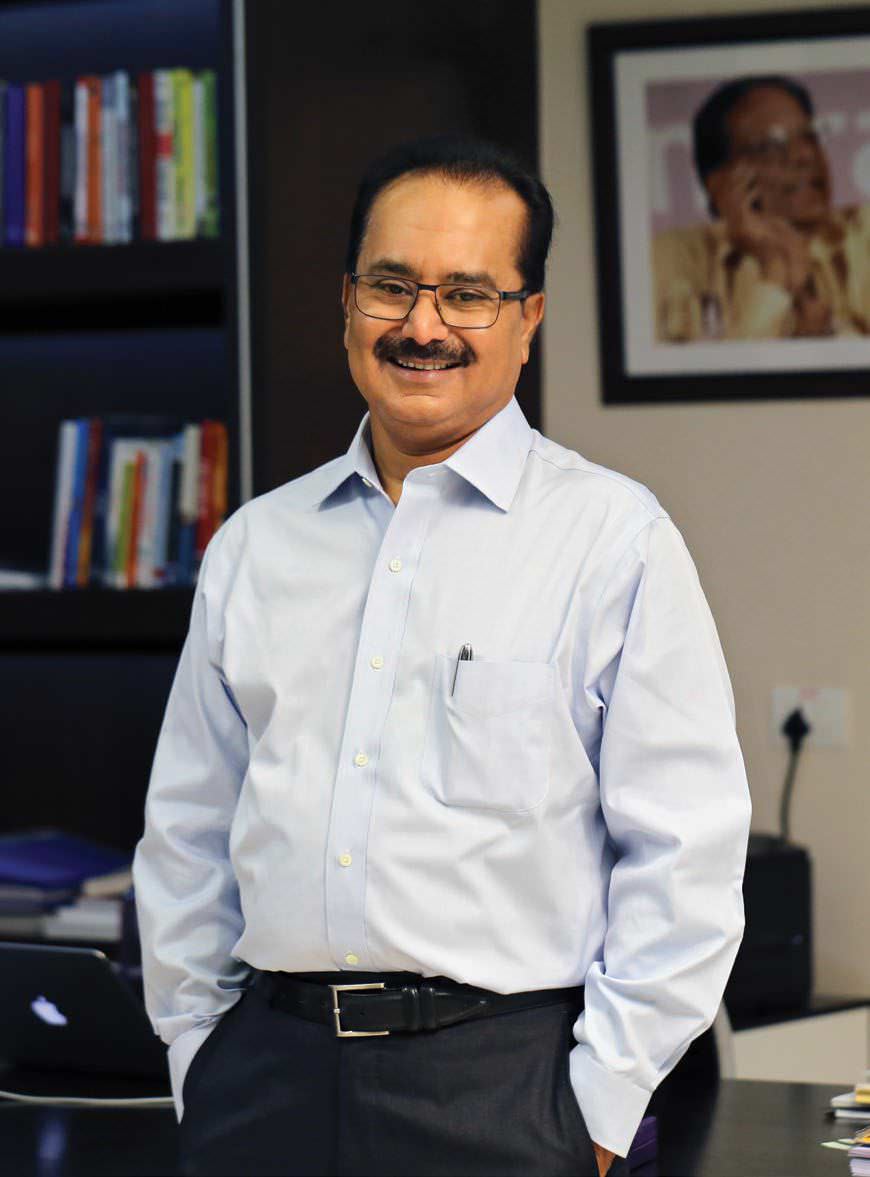 You can read up to 3 premium stories before you subscribe to Magzter GOLD
Log in, if you are already a subscriber
Get unlimited access to thousands of curated premium stories, newspapers and 5,000+ magazines
READ THE ENTIRE ISSUE
September 2018