Gauri Khan: A Peek Into The Business Domain Of A Design Diva
Businessworld
|
September 28, 2019
Design is a rapidly-growing industry globally and fast growing wings in the luxury space in India too. BW Businessworld seeks out a bellwether – the eponymous Gauri Khan Designs – for an insight into the contours of the home-grown industry
The Spaces that the elite inhabit are über luxurious and usually the envy of most. When it comes to celebrities, there is always a curiosity about the homes they live in. Being continuously in the spotlight as they are, and the fact that everything about them − from their outfits to their homes − are known to set trends, the rich and the famous too are extremely conscious and particular about the lifestyle choices they make.
Earlier this year, the launch of the new book, The New Glamour: Interiors with Star Quality, by the Los Angeles - based interior designer, Jeff Andrews, was celebrated by design aficionados. Well-known as a favourite of celebrities and as the designer who worked on the homes of the Kardashians, Jeff Andrews is known to have a great bond with his clients, and is known to understand their personalities and preferences, which reflect in the designs he creates for them.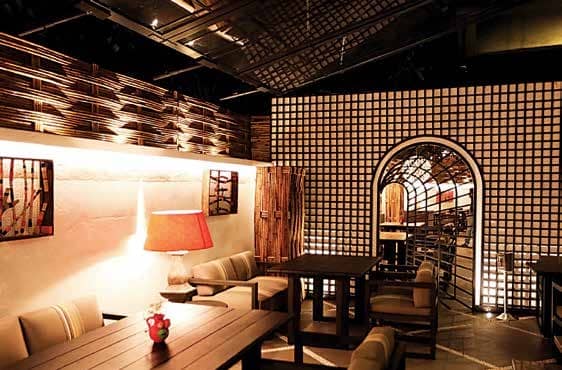 In India too, we see interior designers focus on large-scale projects for celebrities and other High Net Worth Individuals (HNWI). Since these jet setters are well travelled and, in most cases, have a distinct sense of exactly what they want, designers they work with need to completely understand their tastes and aesthetic sensibilities.
Gauri Khan is one such designer, she epitomises luxury and her elegance shows through in her projects. Khan is simultaneously a celebrated consumer and creator of designs who has since 2013, extended her design philosophy to interiors and commercial spaces such as retail outlets, restaurants, hotels and turnkey projects.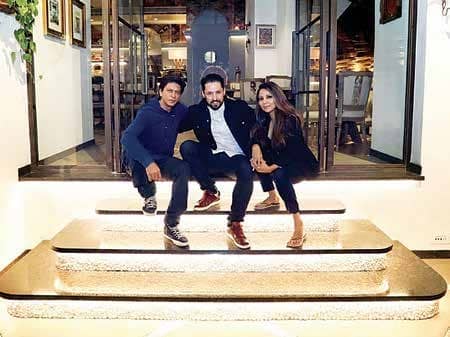 Keen eye for art: This writer catches up with her at 'Mannat' − her luxurious home in Mumbai, for a first- hand glimpse of her creativity, her taste for luxury and her journey as a designer. We then travel with her to her studio, where her designs are showcased. Gauri Khan has always had a keen eye for aesthetics and a great love for art. Art she believes is what makes a space personal. "Even when I travel I visit museums, I am observant, I look at and read books and magazines about art. I am self-taught when it comes to having a keen eye for art," she tells us.
You can read up to 3 premium stories before you subscribe to Magzter GOLD
Log in, if you are already a subscriber
Get unlimited access to thousands of curated premium stories, newspapers and 5,000+ magazines
READ THE ENTIRE ISSUE
September 28, 2019