Aviation FAQs
Business Traveller India
|
June-July 2019
Isn't it a little too much to expect me to keep my seat belt fastened all through a flight? How do flight attendants manage to serve hot meals at an altitude of 41,000 feet? Why can't I simply place luggage on the floor of the aircraft during take-off and landing? We have attempted to answer some of the most commonly asked airline questions by passengers.
1 Why do pilots recommend you to keep your seat belt loosely fastened during the flight?
Yes, most of us are just yearning to unfasten our seat belts soon after take-off, almost indicating a sense of liberation. But, hey, there is a reason why flight crew tell you to keep your seat belts on at all times. In fact, when you do not wear a seat belt, you are directly vulnerable to injury in the event of unexpected turbulence (an air pocket). There have been cases of clear air turbulence, where unsecured passengers have been flung out of their seats, during a drop, and hit the ceiling. Ouch!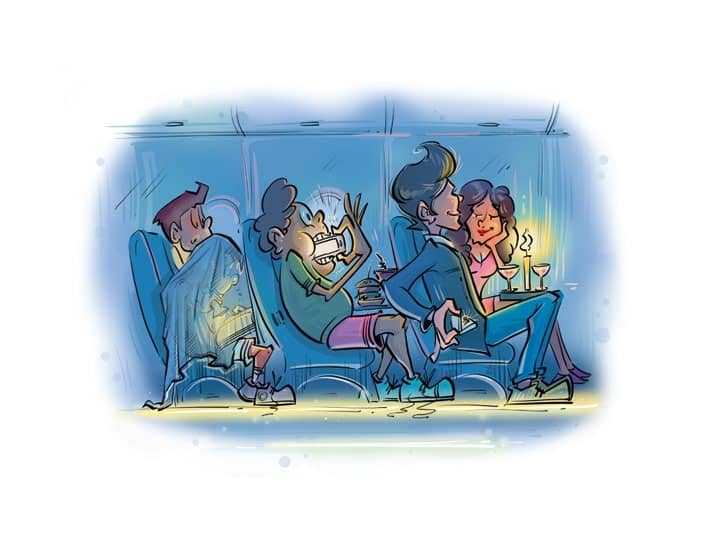 2 Why are cabin lights turned off completely during a night take-off or landing?
No, this is not done so that couples on the flight can indulge in some PDA. The simple reason why cabin lights are turned off for a night take-off or landing is so that passengers' eyes get acclimatised to the outside low light conditions - this ensures maximum alertness and visibility in the unlikely event of an emergency evacuation. This is also so that you can easily spot the floor lights on the aisle, which lead you to the exits. During an evacuation, the last thing you need is visual disorientation!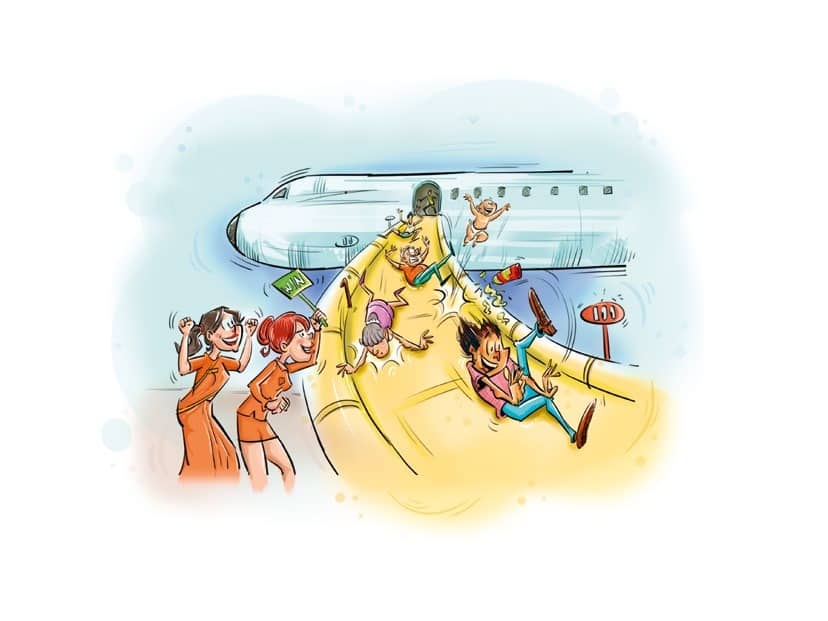 3 Before departure, the pilot announces "crew arm doors". What does this mean?
Most people ignore this mandatory pre-flight announcement because they simply don't know what it means. While this is part of cabin crew lingo, it is good to know that "arming a door" basically means that before the flight, the door is made ready for use in an emergency evacuation — the escape slides are activated, so we're ready for departure! Similarly, on arrival, the crew will disarm the doors; or deactivate the escape slides as they are no longer needed!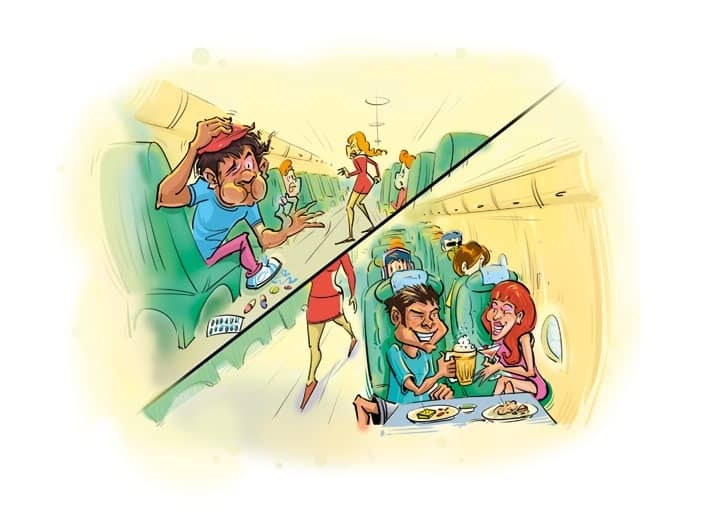 4 Which part of the plane is most stable, in case I am sensitive to turbulence or get airsick?
You can read up to 3 premium stories before you subscribe to Magzter GOLD
Log in, if you are already a subscriber
Get unlimited access to thousands of curated premium stories, newspapers and 5,000+ magazines
READ THE ENTIRE ISSUE
June-July 2019