Never Get Lost Again With These Navigation Apps
Business Traveler
|
October 2016
GPS has transformed the way we navigate our world, but new apps mean we will be able to find any place, any time.
When was the last time you got lost? Throughout my years of travel, I have spent hours struggling to find my way out of Shinjuku station in Tokyo, been unintentionally driven into the desert by a non-English speaking taxi driver in Marrakech, pounded endless dark roads in Beijing in search of my hotel, and have nearly been robbed by street kids in Paris when wandering into the wrong arrondissement.
Research from O2 Travel has suggested UK tourists spend an average of 22 million hours lost abroad each year. And it's not just vacationers – even well organized, smartphone-wielding business travelers have this problem. You might not have an Internet connection to check your whereabouts; your driver can't read the address you have given him; you can't decipher the street signs – if they exist at all; you're trying not to draw attention to yourself by looking at a map; or the route you have been given is wrong. It's stressful, time consuming and can leave you vulnerable.
It can also equate to inefficiency and a loss of earnings on a grand scale. Think about delivery companies such as UPS, which supply their drivers with trucks without doors to save them a few extra seconds. When a drop-off location is hard to find, fewer parcels can be signed for in a day. In 2013, UPS started using computer platform Orion to show optimal routings for the average 120 daily deliveries each of its drivers has to perform on a possible 55,000 US routes. The algorithm, running at 1,000 pages long, is expected to save the company $300 to $400 million a year when fully up and running in 2017. A saving of one mile a day per driver would mean UPS would be $50 million a year better off.
Streets with No Name
For consumers, satnavs and navigation apps from Google Maps, Sygic and Waze do a similar job to Orion, helping drivers get around cities and providing real-time alerts for traffic jams and accidents.
The eyes in the sky have delivered us aerial footage of every inch of our planet – Google Earth allows us to fly through 3D-rendered metropolises, between canyons and over oceans, while Google Street View has seamlessly stitched together stills of cities in more than 65 countries. The Internet giant's Cardboard project also lets you experience 360-degree panoramas in 3D.
However, what's been missing from all this is a hyper-specific address system. The UK may be one of the best-addressed countries in the world but more than six million deliveries a year have a problem reaching their addressee. This perplexing situation is far much worse for the four billion people across the globe who don't have a legitimate physical address at all – creating an endless nightmare of problems when it comes to simply opening a bank account, registering for benefits, getting online, voting or setting up a business.
These aren't just Syrian refugees, Mongolian nomads and Brazilian slum dwellers – the address system in Tokyo, for example, is opaque and imprecise. Most streets in Japan have no names so you have to rely on the building number.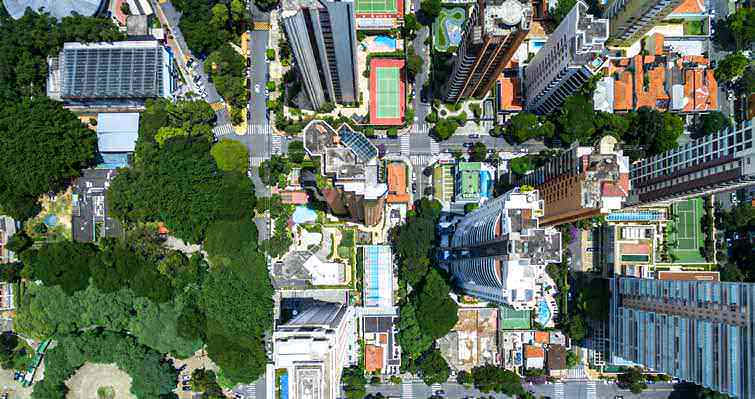 You can read up to 3 premium stories before you subscribe to Magzter GOLD
Log in, if you are already a subscriber
Get unlimited access to thousands of curated premium stories, newspapers and 5,000+ magazines
READ THE ENTIRE ISSUE
October 2016