In the Realm of Legends
Business Traveler|July/August 2020
Nestled along the rugged western coast of Great Britain, Wales is a country unlike any other
With a business trip to London for the Business Travel Show the last week of February, and another conference in Berlin the following week – and a free weekend in between – it was the perfect occasion for a little downtime. Since I'd been to London frequently, this set up a textbook scenario for a bleisure trip to nearby Wales to check off another bucket list destination.
My three-day, two-night road trip was to take me to Pembrokeshire, in the far southwest of Wales. Bursting with beautiful countryside, old castles, scenic vistas of the coast and plenty of unique cultural sites, this would be a great opportunity to experience the legendary history of Wales and the hospitality of the fun-loving Welsh people.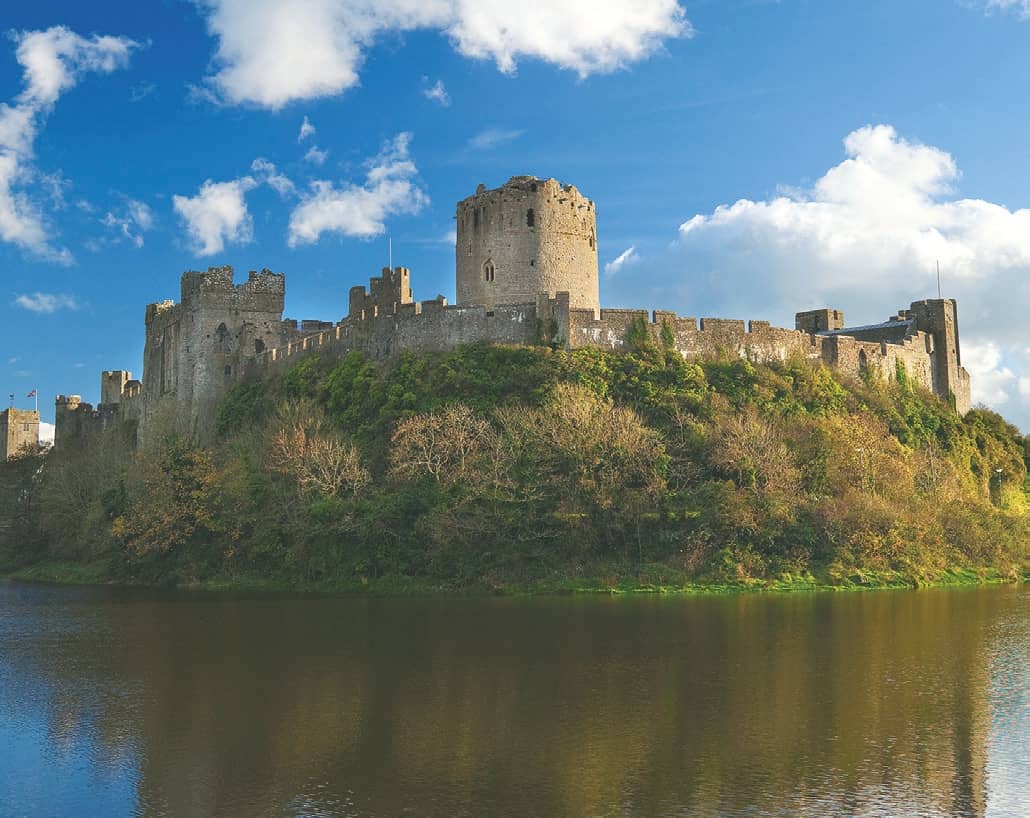 From London city center, I caught an early morning cab to Heathrow and jumped into my National Car rental and off I was, heading west on the M3 to A303 for my first stop at Stonehenge. This was a no-brainer as it's on the way to Wales, and only 75 minutes from the airport.
Of course, I'd seen the iconic photographs of Stonehenge, so this was another bonus for my bucket list. I arrived just as they were opening and was able to hop on the first bus. For late February, it was a gorgeous, sunny day with a stiff breeze flowing across the landscape. Seeing Stonehenge in person – with the giant monoliths towering over us and the early morning sun casting long shadows and amplifying the grandeur and mystery of this ancient site – is, to put it quite simply, amazing.
Back to the visitor center, I took in the museum and a brief tutorial on the construction, the cultural meaning and the determined people from so many centuries ago who built it. How they moved these huge stones from many miles away, across land and over water, was an amazing engineering feat in itself. The museum also had full size models of the mud and thatch huts these people lived in. Two hours later, I'm back on the road to Wales.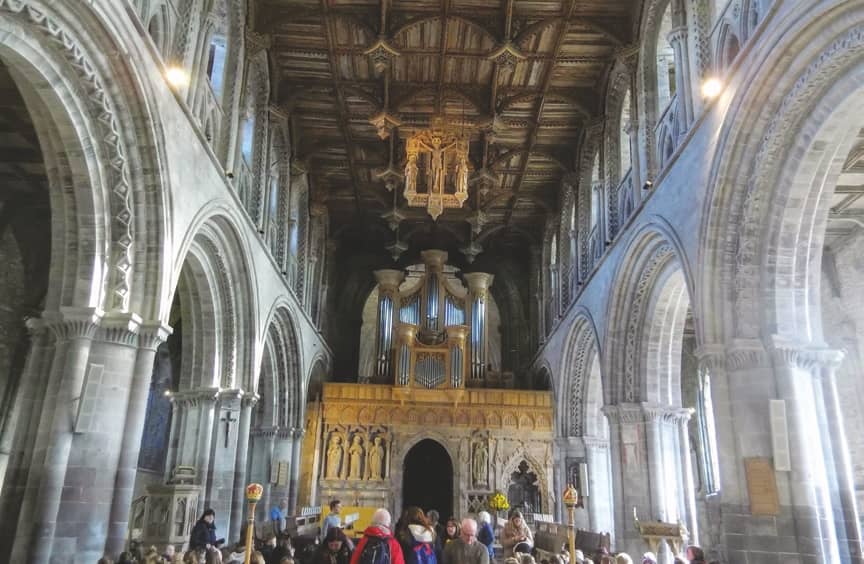 PAST MEETS PRESENT
The trip from Heathrow to Pembrokeshire clocked in at 229 miles, an estimated drive time of three hours and 55 minutes with most of the trip on the M4. With the early start and great weather (and a bit of a heavy foot on my part) I made really good time. The last hour of the trip was on local A48 which wove its way past rolling hills, small towns, farmland, pasture fields and scenic views of the ocean.
You can read up to 3 premium stories before you subscribe to Magzter GOLD
Log in, if you are already a subscriber
Get unlimited access to thousands of curated premium stories and 5,000+ magazines
READ THE ENTIRE ISSUE
July/August 2020